Unforgettable movie review: Quite forgettable despite Dawson-Heigl showdown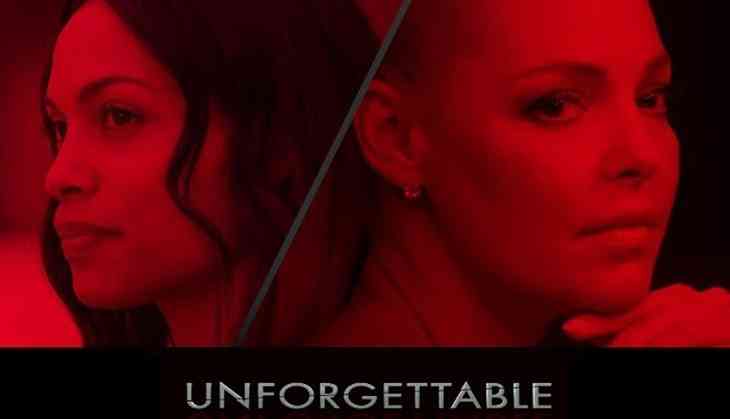 (Unforgettable movie poster)
Unfortunately for the producers and everyone involved, Unforgettable does anything but live up to its name.
In the movie, Tessa Connover (Katherine Heigl) plays the role of the crazy ex. Unforgettable, directed by Denise Di Novi, begins with an interrogation of Julia Banks (Rosario Dawson). It then goes back six months earlier to where David Connover (Geoff Stults) and his soon-to-be wife, Julia, are having a good time, while David's ex, Tessa, is spiralling out of control. Tessa has no job, her relationship has tanked, and she has limited access to her daughter. With nothing to look forward to, revenge is the one thing on her mind.
The plot may seem familiar to seasoned viewers: a triangle (thankfully, not a love triangle) leads to a predictable end. The added element in the movie is the child. In Unforgettable, Tessa and David's daughter becomes a puppet in this game of revenge. On the one hand, there is Tessa, who does everything in her power to ensure that Lily doesn't get along with Julia. On the other, there is Julia, trying her best to fit into her new life. To add to the chaos, Julia has an abusive ex-boyfriend.
So while it may not be the most original of set-ups, it surely has all the elements needed to make for a decent, if not good, thriller. However, it doesn't capitalise on any of these elements effectively.
In what could have been the catfight for the ages, Unforgettable delves into the familiar territory and does nothing to extend the genre. It's the sort of fight you wish these two talented actresses hadn't gotten into. The climax makes the movie that much more forgettable. One can sense the formulaic story from the get go and, besides admirable performances from Heigl and Dawson, the movie falls flat.
Should you watch it?
If you're a fan of either Dawson or Heigl, you may be able to still find something to appreciate in the film. However, if you're looking for originality, suspense, and/or unpredictability, you'd be better off looking elsewhere and forgetting all about Unforgettable.
Rating: 1/5