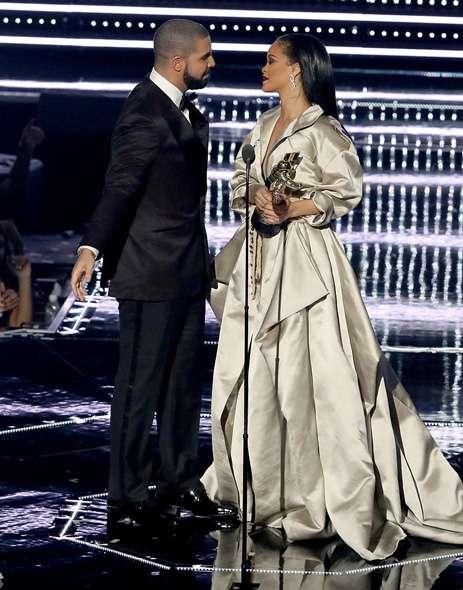 1/12
Drake presenting the Michael Jackson Video Vanguard Award to Rihanna. Looked like he went for the kiss, but Rihanna wouldn't have it. He also confessed to being in love with Rihanna since 22.
Kevin Kane/FilmMagic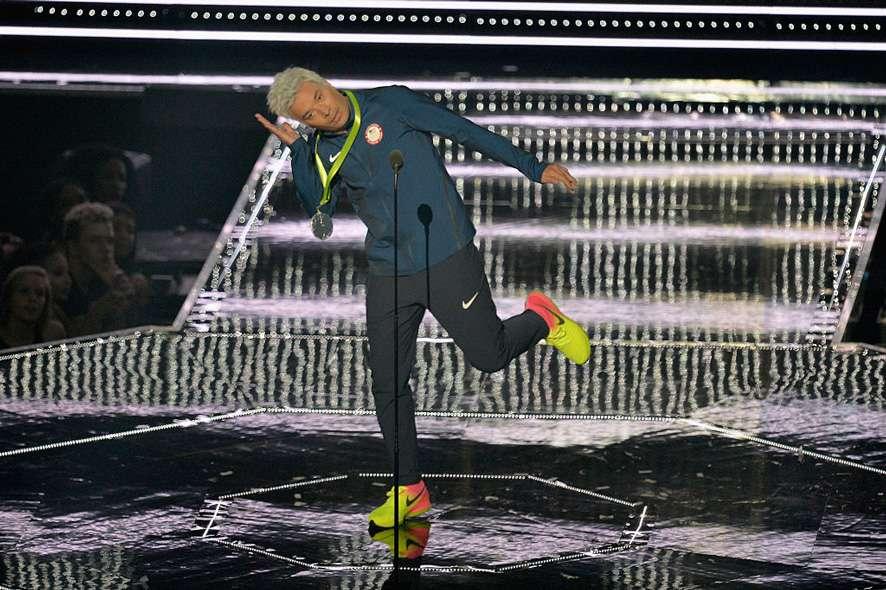 2/12
Joking about of Ryan Lochte's Olympics scandal, host Fallon took the opportunity to dress up as the swimmer
D Dipasupil/WireImage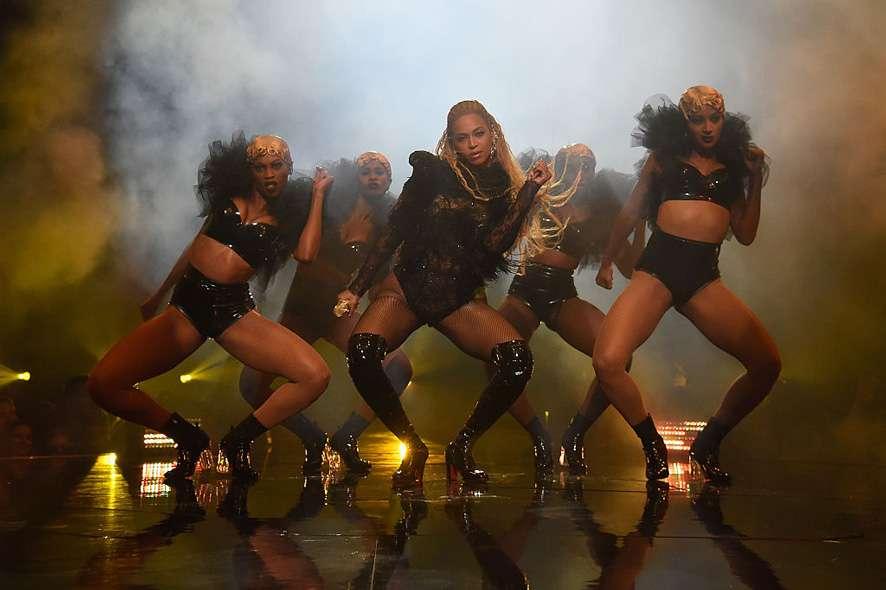 3/12
Queen B killed her Lemonade performance.
Kevin Mazur/WireImage
This is an advertisement.
To view next image, click on the next button.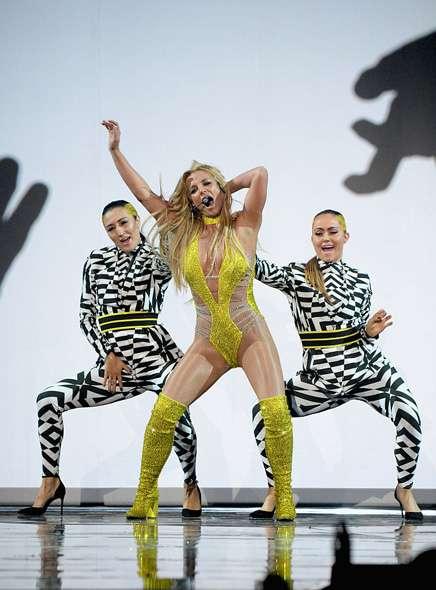 4/12
Britney Spears returned to the stage with a bang, shining in a bright yellow tiny leotard, showing of her ageless figure
Kevin Mazur/WireImage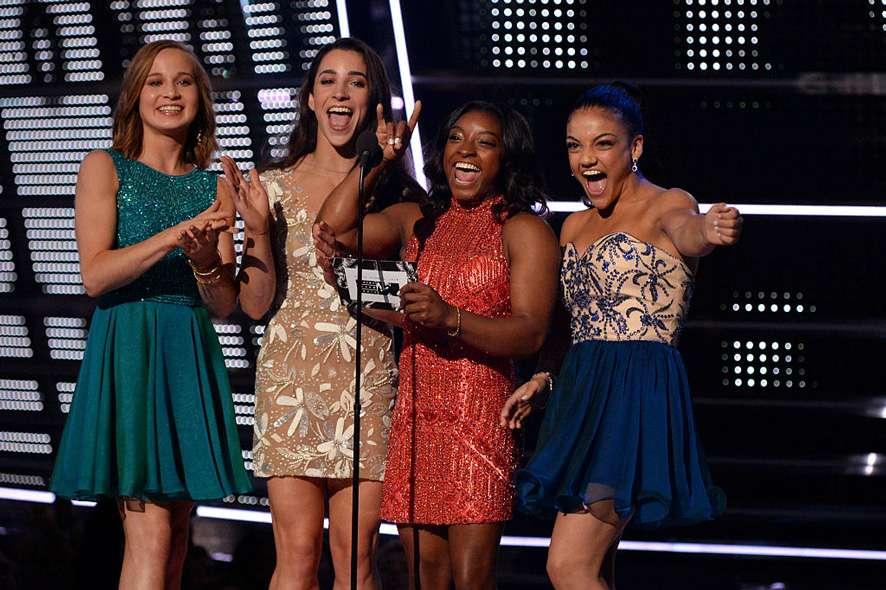 5/12
From Rio to the VMAs, the US women's gymnastics team rocked very glamorous looks with ease
Kevin Mazur/WireImage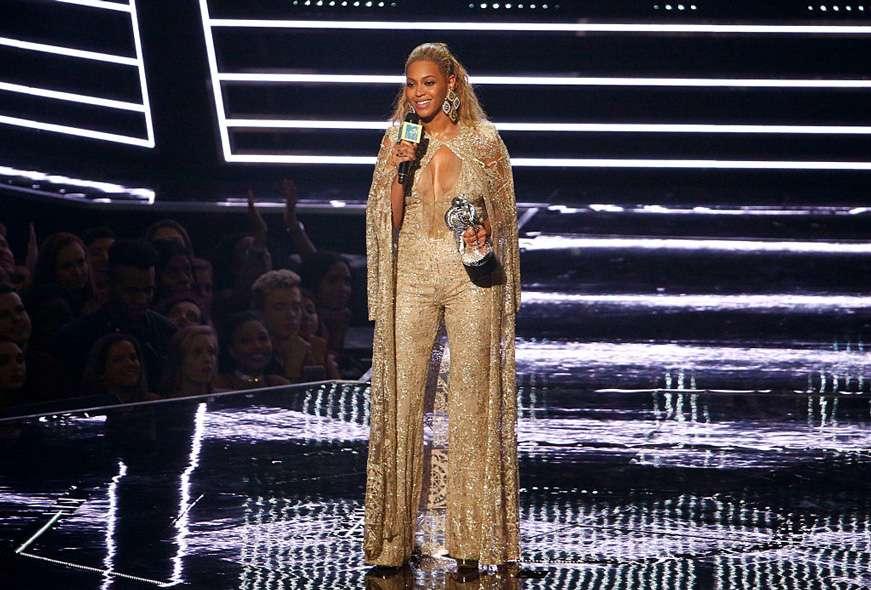 6/12
Beyonce accepts the best female video award
Brian Ach/WireImage
This is an advertisement.
To view next image, click on the next button.
7/12
Kim surprised critics by opting for a very sexy look with dark hair that seemed like she just got out of a pool. We didn't like the long tie up hanging from the dress.
Nicholas Hunt/FilmMagic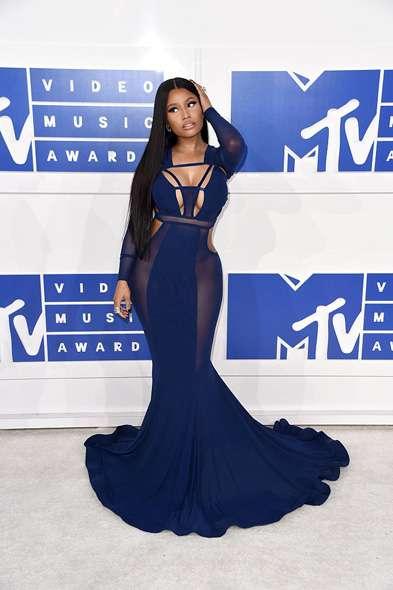 8/12
Nicki Minaj who generally shocks people with her fashion choices was seen looking very elegant in a navy blue sheer dress. We likes!
Nicholas Hunt/FilmMagic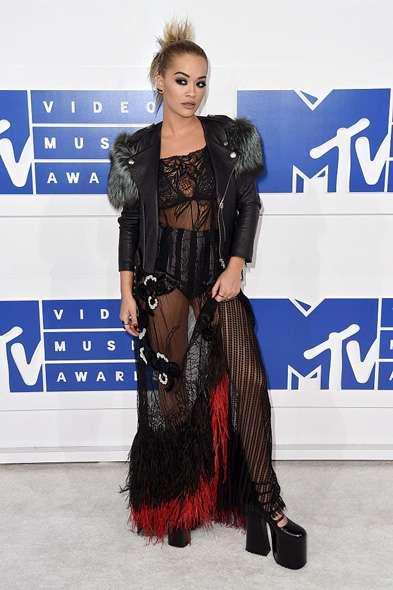 9/12
Forget everything else, we couldn't get past the obnoxious heels worn by the singer Rita Ora.
Nicholas Hunt/FilmMagic
This is an advertisement.
To view next image, click on the next button.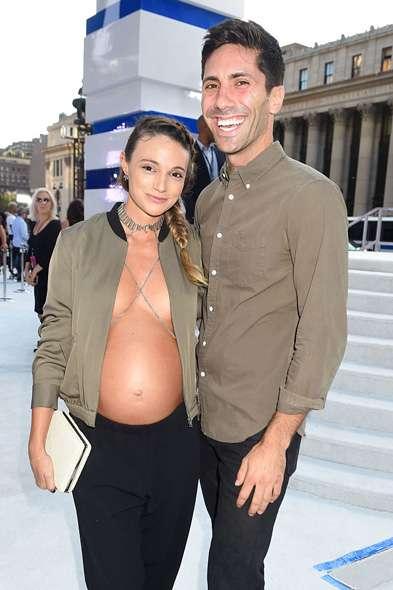 10/12
Music producer Nev Schulman's pregnant girlfriend Laura Perlongo made a bold choice to not wear a top.
Jef Kravitz/FilmMagic
11/12
Frankie Grande jumped for joy in his quirky white and black trousers paired with a sparkling jacket. Why??
Jared Siskin/Patrick McMullan/Getty Images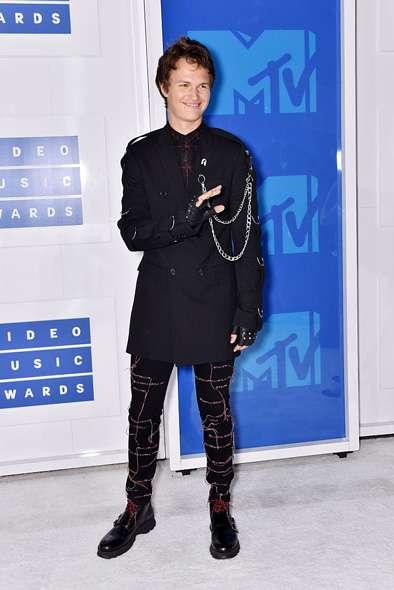 12/12
Ansel Elgort sported a black coat with a silver chain pinned upon the lapel, teamed with a pair of very weird trousers. We not likes!
Jared Siskin/Patrick McMullan/Getty Images
This is an advertisement.
To view next image, click on the next button.
The 2016 MTV VMAs in photos: Beyonce and Rihanna steal the show
The MTV Video Music Awards ceremony is always an exciting affair. While many other award ceremonies can be way stuffier, the VMA ceremony has always been known to be the wildest of the bunch.
It is an MTV production after all.
And this time around, Beyonce hit it out of the park, breaking the all-time record for most wins at the MTV VMAs. She surpassed Madonna, who previously held the record with 20, with her 21st win.
The reigning queen of pop performed five songs from her visual album Lemonade and absolutely crushed it. There was even a literal mic drop at the end.
Adele was behind Beyonce with eight nominations, but the British singer did not attend the show - lucky for her, as she didn\'t win anything. Beyonce\'s wins included best female video, pop video, breakthrough long-form video, choreography, direction, cinematography and editing.
Also read - MTV VMA 2016 was all about Beyonce. Here\'s the complete list of winners
Luckily, the 2016 awards didn\'t see Kanye West jump up on stage and snatch the mike from anyone. He did, of course, try and be the MVP as much as possible and rambled (in true Kanye fashion) on subjects from music to his beef with Taylor Swift to violence in his hometown Chicago. He even talked about his Famous video, which features what appear to be naked images of himself, his wife Kim Kardashian, Swift, Donald Trump and others.
Rihanna put on quite the show and performed some of her biggest hits from her entire career. With four separate performances that opened and closed the evening, fans were treated to songs including Bitch Better Have My Money, Pon de Replay and Diamonds.
But the biggest moment for Rihanna came when Drake - in a tuxedo - presented the Michael Jackson Video Vanguard Award to his former girlfriend. He said he met Rihanna in 2005 on the set of her first music video for Pon de Replay.
"She\'s someone I\'ve been in love with since I was 22 years old," Drake said as Rihanna blushed. "She\'s one of my best friends in the world. All of my adult life I\'ve looked up to her, even though she\'s younger than me."
Drake won best hip hop video for Hotline Bling and Calvin Harris won best male video for This is What You Came For, which his ex-girlfriend Swift co-wrote and sang backup on. Although he thanked Rihanna, who\'s featured on the track, Swift didn\'t get a mention.
David Bowie - who succumbed to cancer on 10 January - received four nominations for Lazarus and won best art direction. The music video, which shows him looking frail in bed with bandaged eyes, was released just days before the icon\'s death.
Britney Spears returned to the VMAs stage for the first time since 2007 for a performance of her hit Make Me... with G-Eazy, and delivered a performance worthy of a great comeback while looking flawless in a plunging, glittery yellow bodysuit.
Other performers included Nick Jonas, The Chainsmokers, Ty Dollar $ign and Ariana Grande, who brought spin class to the VMA stage when she sang the reggae-tinged Side to Side with Nicki Minaj.
Jimmy Fallon, who presented video of the year, dressed up as Ryan Lochte and even sported the swimmer\'s platinum blonde hair. As Lochte - who is dealing with trouble after filing a false robbery report over an incident during the Rio Olympics - Fallon lied onstage about writing Justin Bieber\'s Sorry and directing the clips nominated for video of the year.
Other presenters include Alicia Keys, Puff Daddy and four of the Final Five gymnasts - Simone Biles, Aly Raisman, Laurie Hernandez and Madison Kocian (Gabby Douglas was hospitalised for a mouth infection).
Photos curated by Priyata Brajabasi. Text by Aleesha Matharu
More in Catch - Destroy the record books: Adele\'s new album just broke all sound barriers