Sandeep Singh's wax statue to get ready by "Soorma" release time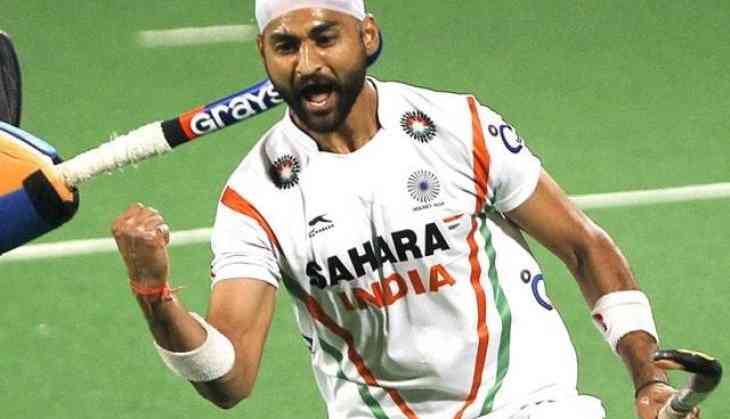 Ace Hockey player Sandeep Singh aka Flicker Singh is making news in Bollywood as the biopic on him, 'Soorma' with Diljeet Dosanjh in the lead, will soon see the light. Director Shaad Ali is currently making a Hindi biopic on Sandeep Singh bring his life on the silver screen. Alongside, the sportsman will soon have a Jaipur connect.

No, the Haryana-man is not shifting to Pink City but his wax statue will soon find a place in the Jaipur Wax Museum. A man who not only inspires to play well but also to live well. He has shown the world that if you fall during a game, get up and play and if you fall ( experience a setback) in life then also get up and live. A winner, by all means, defeat is not something that he knows about.
It is known that while traveling to Delhi for a national camp in 2006, Sandeep Singh was accidentally shot by an RPF jawan inside the Delhi-Kalka Shatabdi Express. Fracturing his lowest rib, the bullet punctured his pancreas while his kidneys and liver were slightly damaged. A part of his spine took all the impact and was chipped. After escaping life-long paralysis by a whisker, Sandeep returned to the field in 2008 and helped India finish second in the Sultan Azlan Shah Cup the same year. Later, in 2009, he became the captain of the Indian team.
"I have always been in awe of the legendary hockey player Sandeep Singh. As a player, he has given many golden moments to Indian hockey, but his comeback to the game after a life-threatening incident is what makes the lanky defender's story more inspiring. It is his 'Fall, but rise again' spirit that has encouraged us to make a wax figure of him." said Anoop Srivastava, Founder Director, Jaipur Wax Museum. The Jaipur Wax Museum sculpting team specially traveled to Delhi to meet Sandeep Singh for measurements and body details. Sandeep's statue will be unveiled this year around the time "Soorma" gets ready for release