Raabta movie review: Answers to questions you'd have while watching this bore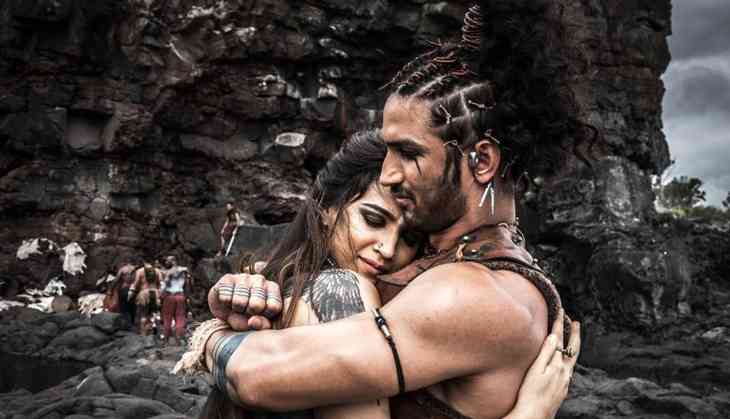 Is Raabta a lift of SS Rajamouli's Magadheera?
No it is not. Bollywood has been tripping on punarjanam (reincarnation) ever since Dadamoni Ashok Kumar walked into the corridors of Mahal in 1949. So, no big deal there. Yes, there is a similarity, but it is really thin.
So it is good that the producers got to release Raabta this Friday?
It doesn't matter. Magadheera makers needn't have bothered much about Raabta. In fact, Raabta's makers (director and producer: Dinesh Vijan; co-producers: Homi Adjania and Bhushan Kumar) should have given it much more thought. It is what you would call a 'timepass' film, and a strictly average one on that.
Okay, what went wrong?
Here's what:

1. Extremely old wine of reincarnation in a new bottle of "hey let's do it in Europe (Hungary mostly) and some ancient rainforest island".

2. Even old recipes can be given new twists and tadka. No such fusion food luck here.

By the interval, you know who the hero is and who the villain would be. The first half is boring. And just when, post-break, the previous birth drama starts, the makers seem to run out of conviction. It is folded up in a jiffy and we are back to boring new millennia, waiting for a predictable climax.

3. Many mediocre scripts have been bailed out by convincing performances. Example: Sridevi in Nagina – reincarnation can't be more improbable-sounding than snake-lady. Raabta could have been that for Sushant Singh Rajput and Kriti Sanon. They squandered it. Jim Sarbh brought some spark in, but fizzled out a little into the second half.

4. Using music wisely could have helped in building a mood for the film. Past examples: From Mahal and Madhumati (1958), right down to Karz (1980) and Om Shanti Om (2007).

Though Raabta has individual numbers that stand out, neither they nor the background score ever come together to form something unique. Even the Deepika Padukone's title track item number fails to connect.

5. At 2 hours 50 minutes, the runtime is terribly long for a 2017 film. Perhaps it won't be a stretch to say that what Raabta does could have been done in half that runtime. That the first half is mostly a waste, makes it worse.
Is there no redeemer?
Martin Preiss's camerawork is impressive and brings some grain to the film. The underwater shots, especially, are shot aesthetically.

The 'previous birth episode' comes alive thanks to the way he shows it, fine art direction and some good stunts. Also, Rajkummar Rao does a cameo that could have been interesting. Some more screentime to that part and a little more convincing acting could probably have lifted the film.

But, no such luck.
Should you watch it?
Well, it's better to stay indoors and watch some reruns on the telly.
Verdict: 2/5