Queen of Katwe shows the incredible life of chess champ Phiona Mutesi
Asad Ali
| Updated on: 10 February 2017, 1:46 IST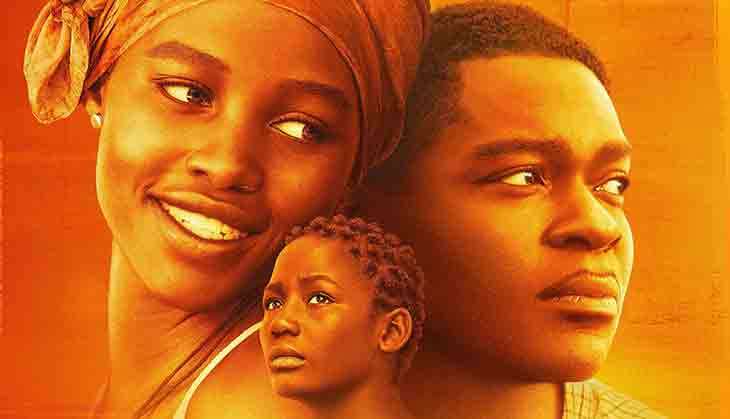 * Mutesi is a young chess player who has beaten unthinkable odds in Katwe* The setting, Katwe, is the largest of eight slums in Kampala, Uganda* The story is a narration of Mutesi\'s struggle in carving a career in chess
These days every time someone resorts to the adjective "gritty" for a film, one can hazard a guess about the narrative arc the work and its protagonist/s might take. And if you remove the landscape, from an urban backdrop to a deprivation-laced slum setting, the celluloid construct is complete.
Cynicism at such stories is perhaps natural and it's easy to call them and their tropes inspirational, cliched even and be done with it - yet another director's romantic fixation with poverty, and the hero that is born of it. However, a few stories that are also made in a similar mould really stand out, in a way that's too jarring for our 'normalised' way of viewing poverty on screen.
There's something that makes these stories seem that much more relatable than the scripted struggles portrayed in other films. What works in their favour? Nothing, except the truth of the lived experiences.
Phiona Mutesi - The Queen of Katwe
Mira Nair's upcoming feature, Queen of Katwe, also, is a gritty coming-of-age tale of Ugandan-born Phiona Mutesi - a young chess player who's beaten unthinkable odds in Katwe (largest of eight slums in Kampala, Uganda) to carve a remarkable journey for herself.
But it's only when you let the facts sink in that you realise all that's depicted isn't a studio-wrapped story to appeal to a 'foreign' audience. The story of Phiona Mutesi is pretty much what Mira Nair has showed on the screen. Mutesi's circumstances and her tenacity in overcoming those circumstances are all as real as it gets. Of course, that Nair herself has a home in Kampala for years now only lends more credence to her directorial vision.
As a brief primer to understanding Mutesi's backstory, here's a short 'graph from a Tim Crothers ESPN The Magazine feature (he later went on to write a book on Mutesi), which drew Nair's attention to Mutesi's story some years ago:
Phiona Mutesi is the ultimate underdog. To be African is to be an underdog in the world. To be Ugandan is to be an underdog in Africa. To be from Katwe is to be an underdog in Uganda. And finally, to be female is to be an underdog in Katwe.
Yet, Mutesi gnawed away at everything that held her back and, within a span of four years went from an illiterate school drop-out who sold boiled maize on the streets to international chess champion (she won her first chess championship in Uganda when she was 11 years old). Nair's film captures this transformation well, sticking to Crothers' narrative through most of the story.
Mutesi's mentor along the way has been a Ugandan missionary, Robert Katende - with an equally difficult life story - played by the very able David Oyelowo (of Selma fame, where he played Martin Luther King, Jr), and there's Lupita Nyong'o who essays the part of Mutesi's resilient mother and does an excellent job of it.

A slice of Mutesi's life
There's poignancy and humour, sometimes both. The barebones club where coach Katende teaches chess to the slum kids (he called them The Pioneers) sees a match between Mutesi and a boy much younger to her, the champion of the club. Mutesi checkmates him and the champion immediately starts sobbing in reaction - unable to accept loss, and worse, to a girl.
In another scene we see Mutesi walk through a stretch of muck and dirt, on her way to collect drinking water, when she's stopped by a man who asks amiably how her life is. Mutesi says fine, and we know it isn't but feel good knowing she can still say it is. Later in the film, after she's returned from losing a major game in Russia, Mutesi's back collecting water from the same place, and she meets the same man who asks her again, how her life is. She doesn't reply.
In August 2009 Mutesi goes to Sudan, to represent Uganda in Africa's International Children's Chess Tournament. That's the first time she's ever traveled so far, her first time in an airplane. She looks out the window at the clouds and asks coach Katende if it's heaven outside. Katende replies, "Heaven is a bit higher."
Mutesi's friends watch her as she flies off to Sudan - a still from the film
Godfrey Gali, the Uganda Chess Federation's general secretary attests to this anecdote too, in the ESPN feature: "Everything at the airport was so strange to her; security cameras, luggage conveyors, so many white people. Then when the plane flew above the clouds, Phiona asked me, 'Mr. Gali, are we about to reach heaven?' She was totally sincere."
Mutesi has seen both loss and victory very early on in life. She won the Uganda women's junior championship in 2007, when she was just eleven. Mutesi won the title three years in a row. The Uganda Chess Federation didn't have money to organise the championship the fourth time, in 2010.
Then there's loss. In an extensive piece on WIRED, Mutesi says, "I remember I went to my dad's village when I was about 3 years old to see him when he was very sick, and a week later he died of AIDS. After the funeral my family stayed in the village for a few weeks, and one morning when I woke up, my older sister, Juliet, told me she was feeling a headache. We got some herbs and gave them to her, and then she went to sleep. The following morning we found her dead in the bed."
Madina Nalwanga excels in her role as Mutesi in Queen of Katwe
The Disney Magic
Besides ESPN Films, Disney is the other big producer of the film. Surprising? Perhaps it is to many who associate the production house with a sanitised, feel-good aesthetic of wholesome happiness. However, the way the film has been brought to life by a Disney executive has its own little feel-good element.
Wired writes on how Tendo Nagenda, a Disney executive, first heard about Mutesi in October 2012. It's the same year Disney acquired rights for Tim Crothers' book about Mutesi. But being new to the industry Nagenda bided time and got some big-title projects under his belt including Saving Mr. Banks.
Eventually, he got Nair on board, who then took control of the project and also brought in her Reluctant Fundamentalist screenwriter William Wheeler. Casting Nyong'o and Oyelowo ensured sufficient celebrity quotient.
Credit must be given to Nair who's ensured that the diction of the characters is as authentic as possible, with no polishing of the accents. A whole ton of credit, and more, must be given to Madina Nalwanga, the debutant teenager who shines as Mutesi in the film with conviction.
Nalwanga is definitely on par with Nyong'o and Oyelowo, in fact many might say even better. It helps that Nalwanga's life has actually run parallel to Mutesi's life - she too sold corn on the streets of Katwe to survive. She sums it all up as she tells The Guardian, "Phiona's story is inspiring young girls like me all over Uganda... We now believe that we too can reach big dreams."
Also Reads -

A quirky docu, a powerful 'short': the Mira Nair films you've never seen
This orchestra from the slums turns hopelessness to harmony