Priyanka Chopra draws flak for 'obscene' content in maiden Bhojpuri production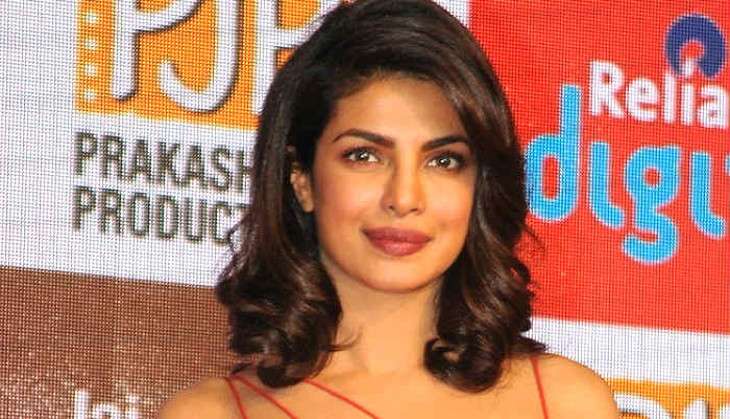 While Bollywood actress Priyanka Chopra was basking in the success of Quantico in the west, she is drawing flak for the Bhojpuri film that she has produced. Reputed directors from the regional cinema have reportedly condemned the BayWatch star for the "cheap and vulgar" content in the movie, Bam Bam Bol Raha Hai Kashi.
Bam Bam Bol Raha Hai Kashi starring Dineshlal Niarahua and Amrapali Dubey hit the theatres on 10 June.
According to an India Today report, Priyanka reply to the complaints against her movie is that she found nothing wrong with her film and believed the content was only as per the film's requirements.
The daily quoted the actress as saying, "Is Hindi devoid of vulgarity? I am myself fond of such latke-jhatke in movies."
She asserted that she believed in Box Office collections and wanted regional movies to get a better platform.
She added, "I was born in Jamshedpur... and had early education in the state. I have an emotional attachment t the state."o
However, Bhojpuri film director Nitin N Chandraa, who won three National Awards for his Maithili film, Mithila Makhan, labelled the movie obscene and said Priyanka had also tarnished her Padma Shri award by producing a vulgar movie like this one.
"At a time when my mother tongue Bhojpuri is fighting for its existence, Priyanka has not only defamed herself but also besmirched her Padma Shri award by producing a movie like this.
I am extremely hurt. I will write an open letter to her.
" India Today quoted Nitin Chandra as saying.