No country for political cinema: Prakash Jha and Neeraj Ghaywan at IFFI 2016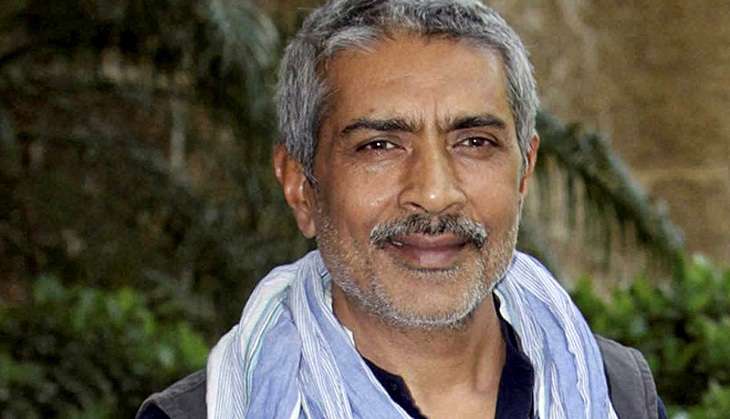 Prakash Jha isn't known for the frivolous. Most of his movies have a strong socio-political commentary, and deal with topics considered too serious for the rest of Bollywood. Neeraj Ghaywan's directorial debut, Masaan, was in a similar vein, dealing with themes like death, loss and inter-caste love. On 26 November, though, at the ongoing International Film Festival of India (IFFI) in Goa, festival delegates got a glimpse into a very different side of both men.
In a conversation moderated by Bhawana Somaaya and filled with laughter and interesting nuggets about cinema, both filmmakers gave their insights into their careers and lives.
Origin stories
Ghaywan started the session off with his story, telling the audience how he came from a humble background. His mother ran a garment store and his father was a research scientist. Ghaywan himself is an engineer-MBA-turned-director.
Ghaywan's exposure to cinema was limited. His early days included writing a column for Passionforcinema, a now defunct blog. The closest he came to formally studying film-making came when he attended a course on film conducted by a Film and Television Institute of India (FTII) lecturer as part of his MBA training.
After doing MBA jobs in Bombay and Delhi, he ditched the corporate life, took an 80% pay cut and became an assistant to Anurag Kashyap on Ugly and the epic Gangs of Wasseypur. The Gangs of Wasseypur experience was Ghaywan's film school. During that time, he directed two shorts - Epiphany and Shorts. Alongside that, he worked with Varun Grover on the script that eventually became Masaan.
Prakash Jha's journey wasn't all too different. "I actually ran away from college. I hated studying. I was in Delhi University doing physics honours because I thought it was easy. I didn't complete my first semester. I went back home and I'm from Bihar, you know, an upper class Brahmin family having gone to a public school. It was assumed I will complete the UPSC and become a civil servant. They manufacture civil servants in Bihar.
"I just wanted to do something different," said Jha.
"The university was probably a little too much for me. I just wanted to run away from the quantum physics mechanics. I told my dad I'm going away and I'm going to Mumbai. I could have gone to many other places but somehow I ended up in Bombay. I didn't have any money because my father had given up on me.
My mom wanted to give money but I didn't take it as this was my journey now. I had 300 rupees and I bought a ticket and ended up in Bombay. I never thought I'd end up making films. I tried to get into the JJ school of arts. I did all kinds of jobs to support myself," Jha told the audience.
Jha eventually went to FTII and studied film-making for a while before his education was abruptly cut short due to a student agitation.
"I was in the same batch as the likes of Naseeruddin Shah. There was a strike and so we were asked to leave and so I couldn't complete my course," said Jha.
Bringing brains to Bollywood
Given that both men have made intelligent films, everyone obviously wanted to know if there was really space for such cinema. Jha agreed that while India is a film crazy country, it is mostly fascinated with masala films. Both, however, pointed out that times are changing with films like Pink and Piku achieving success.
Ghaywan was of the opinion that it was the story that mattered more, stating that a story told with honesty and integrity will "float through" and become a hit.
"Now is a time when we see a Pink and a Piku become successful. Nobody knows the formula. Nobody has cracked it. Nobody knows the solution to it," Neeraj said. "You can make a film with Deepika, Richa, but if you don't tell it with integrity, people can see the cracks in it".
Somaaya had an important question to ask toward the end about the lack of political films existing in India. "There have been relatively less films of these kinds that have reached the audiences".
This struck a chord with Jha. "I don't really know. People usually call my films as political films. They are about politics but are not political films. I have tried to understand the equations of things the way they happen. And some of it has become somewhat clearer from my perspective, then I have tried to share those though my films.
"I'm extremely lucky, that some of the well know actors believe in the kind of story I want to tell. It's sheer luck I have been able to do those films. Pure political cinema which will be critical, analytical, have the freedom to say what you want to say, trust me, this isn't the country where you can do that kind of cinema."