My work is my biggest orgasm, says Karan Johar in his tell-all memoir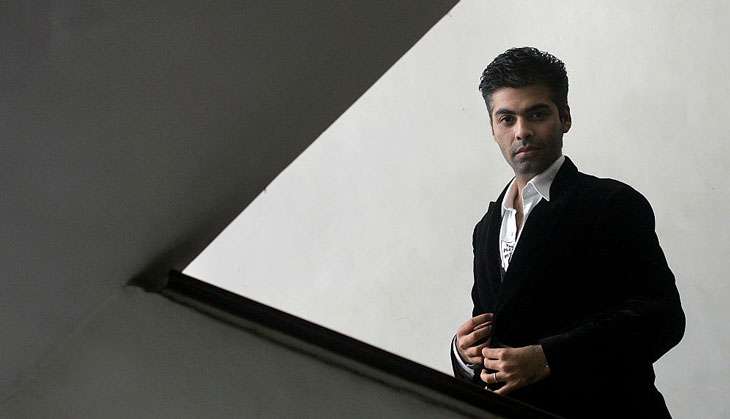 Karan Johar's long-awaited biography An Unsuitable Boy, co-written with Poonam Saxena, is here.

K Jo, as he is affectionately called in the film industry, may have documented his life a tad too early -- at the age of 44 -- covering a major spectrum of his life.

Little details from his childhood, to his much-talked about sex life, to his anxiety attacks and his prolonged depression because of unrequited love, to dealing with midlife crisis, to the changing dynamic of the film industry, the stupendous success of Koffee with Karan and also the trouble over AIB.

While mostly a fun read, peppered with frank and brave disclosures, Johar often sounds like an aging octogenarian who is worrying too much about old age.

He admits that in his head he still feels 20-something, and has the energy to match, but the text will leave anyone who is about to hit 40, depressed.His real-life worries are an absolute contrast to the popular image of the man who loves to embrace the good life, who likes to flaunt his expensive jackets and glittering shoes on the sets of Koffee with Karan, the man who spells style.

It's not easy to come to terms with Johar, the uncle, who wants to have a child who can take care of him when he is old and on his way to heaven. He admits that's "selfish", but then it is telling of a successful man who is terribly lonely. A man who fears losing his mother, whom he is closest to in this world, and around whom his life revolves.

It is the story of the man you encounter who has just stopped joking about his sex life, or the lack of it. A man who does not shy away from talking about his insecurities, a man who has slipped into a depression when his partner, who promised him the world, left him in the lurch.

It's a story you will fall in love with, mostly because it is stark and honest, about the boy who watched Love Story 14 times with every maid and driver of his and grew up to be one of Bollywood's best filmmakers.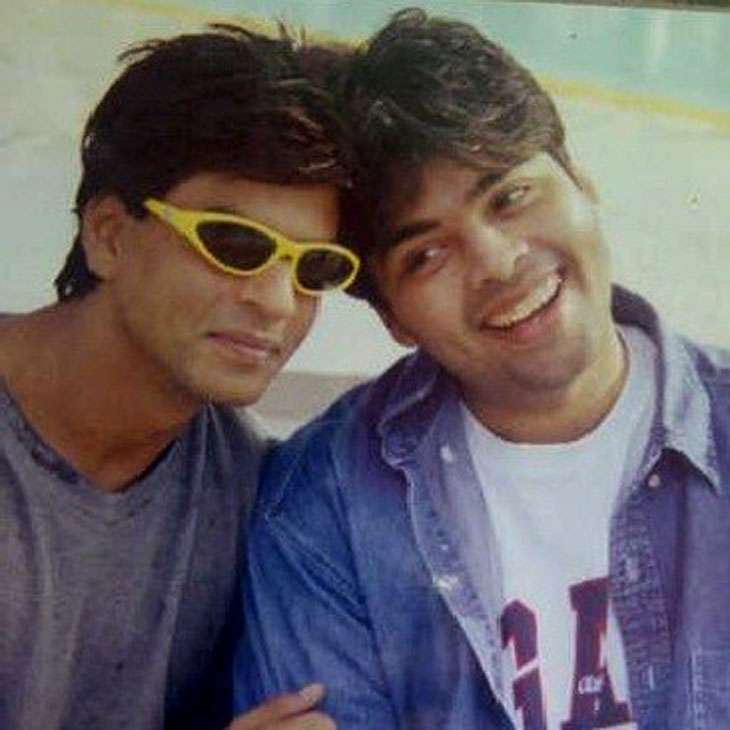 Twitter
Ae Dil Hai Mushkil
The story of unrequited love in Ae Dil Hai Mushkil is Johar's story. Two unrequited loves, one in his 20s and the second in his 30s - both times it was him who was in love. While the first time he only experienced anxiety, the second time around he had to knock on a psychologist's door for help.
He admits that a couple of dialogues in the film are straight from his heart and relate to his trauma. At another place he says that Ranbir Kapoor's role is essentially his.
There are details of how he first met Shah Rukh Khan with his father Yash Johar. He thought Shah Rukh was "accessible, friendly and respectful of my father" and so different from the "movie people" he knew.
The two became good friends, only to grow apart later, when there were no films to be done together. For Ae Dil Hai Mushkil Johar and Shah Rukh reunited after seven years - and did magic again. The years in between didn't seem to matter then.
He talks about his famous fallouts. Such as with Kajol because of her "husband" without naming him. He is hurt that Kajol killed their relationship of 25 years over nothing.
He spills the beans on his sex life. That he lost his virginity at the age of 26 in New York, that he is "old-fashioned about love", that he cannot have casual sex, that his one major relationship was with someone who lived in Los Angeles. It ended when his partner moved to New York, and this was how the only relationship that he had ever had in his life fell apart.
He is irked that people imagine he is casual in his sexual encounters. "I am a lover. I am about love. If I don't feel it's a relationship or something intense, I am not aroused. I am aroused by emotions."