Mom movie review: Sridevi and Nawazuddin stop this rape-revenge drama from tanking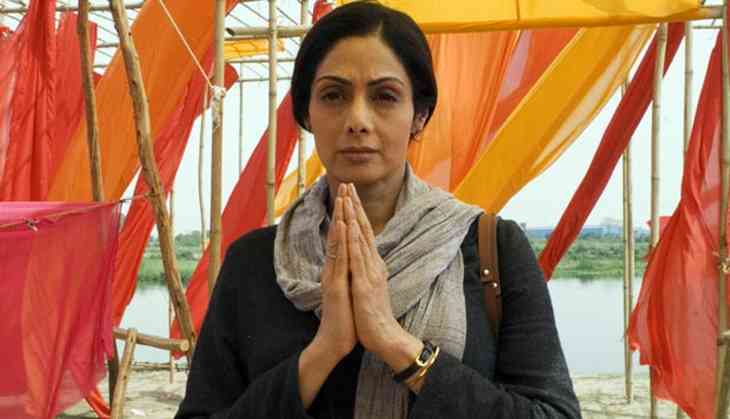 Sridevi in a still from the movie
Two men drag a girl into an SUV with tinted windows. The girl in the pretty red dress fights back hard. A guard opens his cubicle door as he puffs on his bidi. He drops it and runs towards the struggling trio.
He kicks the girl's heels off and helps the men bundle her in. The girl screams. The men try to muffle her cries for help. One of them punches her in the face. She stops for a second, stunned by the blow, then she screams again.
"Bula apni ma ko! (Call your mom!)," the men taunt her as the car zooms away into the dark Delhi night.
We know what happens next.
Sridevi-starrer Mom comes a few months after Raveena Tandon's Maatr tanked hard at the box office. Both movies are women-centric rape-revenge dramas.
But, good marketing is not the only thing that will help Mom score better. As far as the story is concerned, Mom is not a bad film. However, this is despite an unconvincing end that seems rushed. The victim's lack of agency will also bother you. But, ironically, despite all these flaws, Mom works. It works only because of the actors.
Three characters in search of a (more convincing) story
Devaki (Sridevi) is a strict, but a very likeable Biology teacher. After all, how many teachers teach you about the 'rectus abdominis' with Salman Khan's photo? Her step-daughter Arya (Sajal Ali) is also her student. One day in class, a boy called Mohit, who has been crushing on Arya, sends her an obscene video on Whatsapp. Arya's friend tells on him, and Devaki throws his phone out of the window.
This flutter of a butterfly's wing pushes the movie into a chaos that sustains it. The basis of this chaos is simple – there's a rape. Arya gets raped by four men in a moving car on Valentine's Day. Devaki can do nothing but cry as the doctors tell her about it. Arya records her statement, the men are arrested. The court fails the victim and the criminals are acquitted.
While Arya's father, Anand (Adnan Siddiqui), hopes for legal justice, Devaki has lost all faith. She takes it upon herself to fix this. Not only does she hold herself squarely responsible for what happened to Arya, she also takes it up as a solution that will fix the no-love-lost equation between her and her step-daughter.
In comes Matthew Francis (Akshaye Khanna), the policeman assigned the case, and Dayashankar Kapoor or DK (Nawazuddin Siddiqui), a private detective Devaki takes help from.
And this is where Mom truly takes off.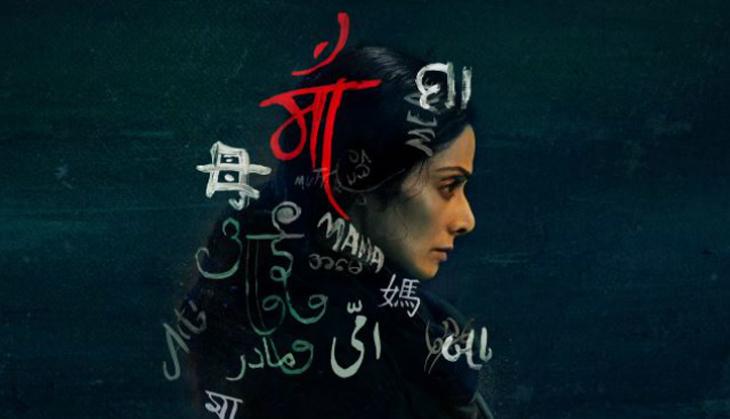 Mom's the word
The story is grossly predictable. Director Ravi Udyawar, however, gives us some scenes that hit you hard. The rape scene is one of them. It is eerie, it is silent, all you see is the aerial shot of the black car as it drives around deserted Delhi streets, stopping once so as the driver and someone from the passenger's seat can change places.
It stops again to dispose of Arya's body, as someone kicks her into a ditch.
For a country that has not forgotten the brutal December 16 rape – this scene smacks you in the face, hard.
The death of the guard who helped in the abduction and rape, DK looking at his own daughter as the rape is reported on TV channels, Arya screaming wordlessly at Devaki, are some of the other really great scenes Mom boasts.
The story is Devaki's. And the director makes sure that all the scenes revolve around her. Sridevi has a talent of holding her own in every scene, yet she does not blight out others – and that is where you realise that the other characters also work.
Akshaye Khanna in his cop avatar has real swag, but since the brief seemed to be to focus on Sridevi, some of his scenes with her fall flat. He is all-serious, and intermittently sarcastic with his one raised eyebrow. He tells Devaki that as much as he hates criminals, he also hates people who do his job for him. He is believable then. But when he helps Devaki towards the end of the movie – only willing suspension of legal disbelief can save the day.
It is a pleasure to see Khanna and Nawazuddin argue it out. It, however, would have been stunning to see this movie being played out from Matthew Francis' perspective.
DK is one of Nawazuddin's brilliant new additions to his acting repertoire. With the terrible wig, buck teeth, and seedy sunglasses, he nails it with his subtleties. The way he licks his lips, and cracks his one-liners underlines his immense acting abilities. But most importantly, he makes his character the most believable one of the lot with only one look – the way he looks at his daughter.
Ab bass... khattam karo
The primary problem with Mom is the way it stumbles to an end. The story is wrapped up, the loose ends are tied and there is happiness etc. But it is a hurried hot mess. It almost seems that with the last criminal dead, the director ran out of patience and film.
What Mom does not delve into is the morality debate. The debate about young girls drinking at parties and having sex, something that Pink brought up. In Mom, this is brought up only once by a lawyer and a policewoman. The judge firmly tells the lawyer not to 'character assassinate'.
But the movie is not about that, so we can let this pass. The only thing pushing Devaki through her revenge-spree seems to be her belief that it is the only thing that can fix her relationship with Arya. Almost a mother-daughter bonding exercise, if you will. The fact that Arya only calls her 'mom' when she learns about what Devaki did for her, also does not help the case.
Arya's lack of agency is disturbing – she is first just a daughter whose difficult relationship with her stepmother is never explored beyond her telling her father that he looks handsome to get him to agree to things. Then she is the rape victim, she cries in the shower as her mom turns on superhero mode. She doesn't get to say or do much.
Trouble in the tail
The most basic problem with Mom lies in the fact it endorses that concept of people taking law in their own hands because the system failed them.
Devaki tells Matthew – "Kuch nahin hoga, yeh phir se hoga (Nothing is going to happen to them, it will happen again)." You can collectively go 'WTF', or you can cheer unenthusiastically inside.
You won't mind watching Mom because of the actors. The background score is great, the songs are non-intrusive – thank you, AR Rahman. But that's where it ends. It doesn't make you feel things. It should have, it also could have.
Rating: 2.5/5