Mission: Impossible – Fallout review: Tom Cruise ups the ante with some spectacular real-world stunts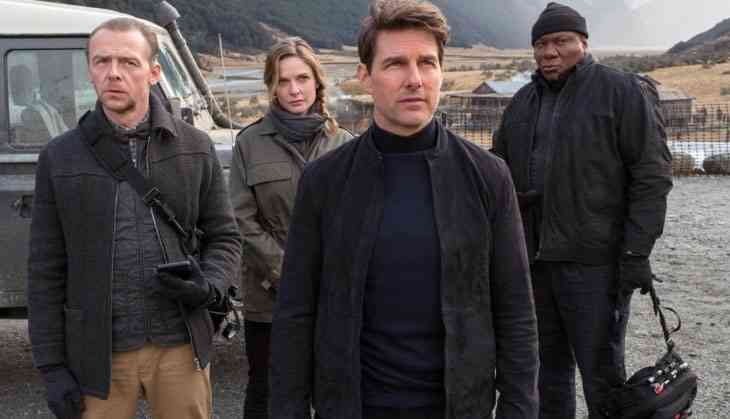 At the end of the first half of Mission: Impossible - Fallout (yes, there is an intermission in Indian cinema halls), I wasn't convinced that this was the "one of the best action movies ever made". The first half was par course for a Mission Impossible flick. It's what you've come to expect from the franchise starring the seemingly never-out-of-breath Tom Cruise. By the end of the second half, I was totally convinced.
Fallout is a thrilling, edge-of-your-seat, film. While it's more of a direct sequel than any of the previous Mission: Impossible films, you needn't have seen any of the previous five, to understand Fallout. Dare I say it, but Mission: Impossible is the rare franchise that gets better with every instalment (all you The Fast and the Furious fans please stay away). At the heart of all the movies is Tom Cruise and his relentless, single-minded goal, of putting himself in danger – each instalment upping the ante – for the greater good of the world.
For Ethan Hunt (Tom Cruise), it's more about saving the world than stopping the bad guy. Let me just rewind a little. In the third instalment of the franchise, Hunt had to make a difficult choice. An arms dealer, Owen Davian (Philip Seymour Hoffman), held a gun to Hunt's wife Julia (Michelle Monaghan) and demanded that Hunt make a choice. He wasn't able to save both Julia and the rest of the human race.
Since then, everything for him has been personal. In a way, Fallout has truly humanised Hunt, and that propels the franchise to another level. It's all about the people he cares about, as we learn in Fallout - his team and two women. The first is his wife. The other is Ilsa Faust (Rebecca Ferguson), who was a part of Hunt's team in Rogue Nation (the fifth movie of the franchise).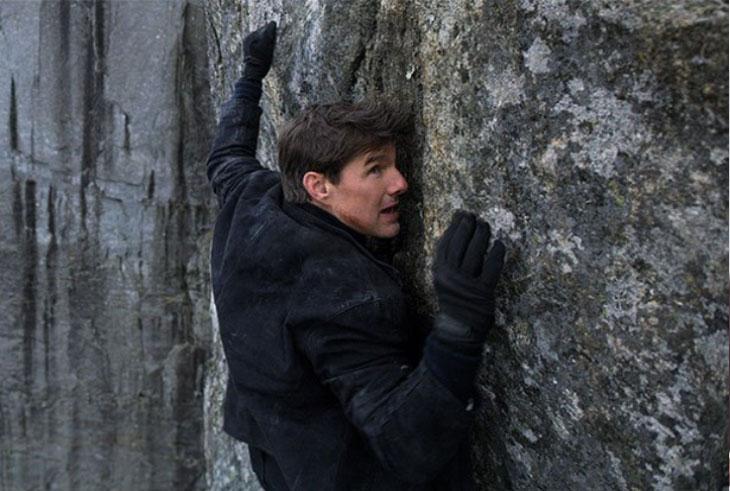 Film still
Written and directed by Christopher McQuarrie, Fallout doesn't try to do anything out of the ordinary. Instead, it's like a culmination of all previous Mission: Impossible flicks. Fallout isn't just the best action movie of the summer – it delivers exactly what the audience comes to expect –it also manages to break free.
Just make sure you're aware that you'll be strapped for longer – 147-minute run time – than you're used to. One realises that when Fallout first flirts with impossible odds. It comes a good thirty minutes after Ethan Hunt, masquerading as the mysterious terrorist named John Lark, turns up in Paris. He's in Paris to buy back some plutonium that he conveniently lost just a couple of scenes before. The sellers, also known as the bad guys, accept payment only in the form of Solomon Lane (Sean Harris), who Hunt put away in the last Mission: Impossible film. Hunt has to bust Lane out of police custody in order to avert a nuclear tragedy.
The film's setup may have been a little stretched out, but it is very easy to understand and the filmmakers, without getting into it, have made a statement about the current real world order.
Fallout has some breathtakingly exhilarating set pieces and some of the most terrifying and exhausting action sequences featured in a modern film. Some may compare it to Mad Max: Fury Road and some to a Christopher Nolan film. It isn't quite there but it is mighty close.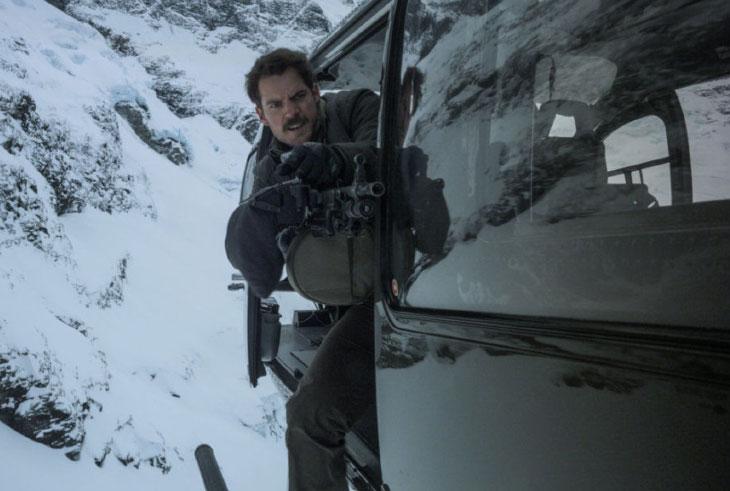 Film still
There were several moments, especially during the second half, where many viewers would have been genuinely worried that their hero, Cruise, might actually die onscreen. The action sequences become a part of the story and not just a mere addition to the plot. What Hunt does best is to showcase brash confidence – just like in all the previous films – even when failure stares at him directly in the face.
To add to this, Cruise does most of the stunts himself, making life easier for cinematographer Rob Hardy (of Annihilation fame) and editor Eddie Hamilton to cohesively construct the sequences of the film without relying on the editing side of things.
Having shot Fallout in Paris, UK, Norway and the United Arab Emirates, Hardy had his work cut out. Still, the cinematography was simply dazzling, especially during the helicopter sequence, later on in the film.
Each and every member of the principal cast is given a meaningful role, no matter how short or long they appear onscreen. Cruise, Monaghan, Alec Baldwin, Harris, Ving Rhames and Simon Pegg are each used to their acting abilities best.
What the film does the best is humanise the hero of the franchise. It has been 22 years since the first Mission: Impossible flick and Cruise has finally been given a solid arc. There is now something for Cruise to lean against, to hold tight within. His character is now grounded. When you have something to lose, you grow up and become a man. Cruise has definitely matured over the films and it really does show in Fallout.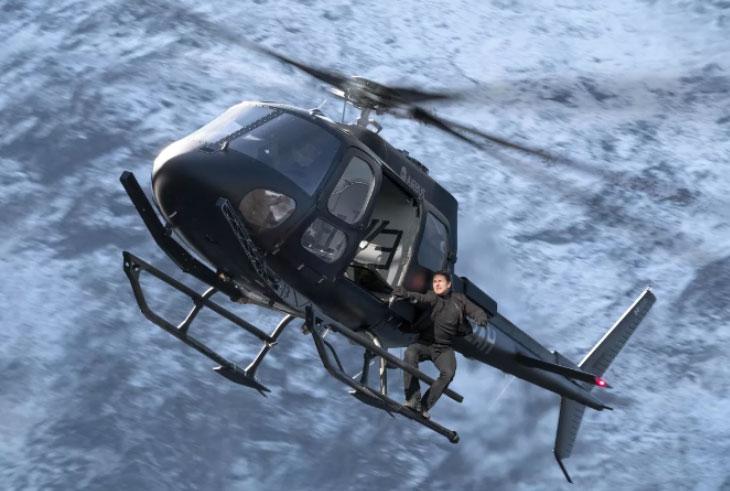 Film still
Along the way of his journey to right all his bad choices, Hunt meets many familiar faces, whether they are friends or enemies it doesn't matter, with each one having an ulterior motive. It's up to Hunt to make sure the world doesn't suffer the consequences of the fallout of his good (some might argue that it wasn't good at all) intentions.
From the moment Hunt takes it upon himself, the movie is a wild roller-coaster. It's like watching one man against the world. Aided by the IMAX format, Fallout has some of the most edge-of-your-seat action sequences. Whether it is the Halo jump (clip below) or the helicopter-duel), the IMAX format helps Fallout top the famous Burj Khalifa scene in Ghost Protocol.
Verdict
Fallout, like Mad Max: Fury Road, is one of the few films out there that you want to rewatch as soon as it is over. It's a high few movies can give. It's not because you may have missed something that is crucial to the plot, but because you want to witness Tom Cruise defying death while you're sitting on the edge of your seat.
Whenever you go and see Mission: Impossible – Fallout, just remember one thing; Watch it in IMAX and only in IMAX.
Cruise in an interview recently said, "I just want to entertain people". That he does and so much more.
There haven't been any really good action movies as of late. The only ones that come to mind are Mad Max: Fury Road and John Wick. Do yourself a favour and go and see Mission: Impossible – Fallout as soon as you can.
Rating: 4/5