Missed Emmy Awards 2016? Catch the best moments here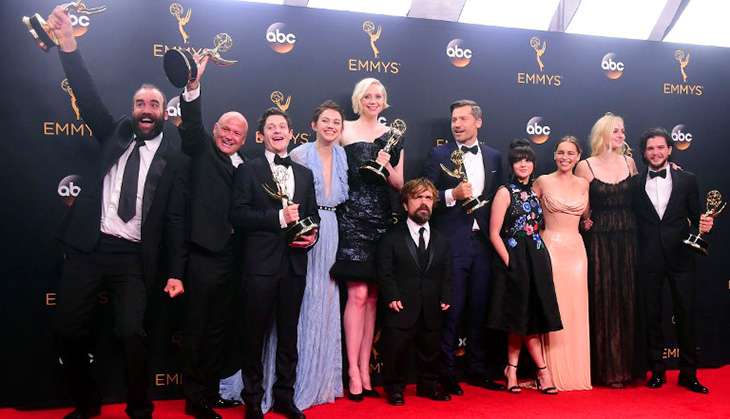 AFP PHOTO / FREDERIC J BROWN
If you missed the 2016 Emmy Awards, fear not. For we've taken account of the best moments from the show. Jimmy Kimmel, for starters, should get an Emmy solely for hosting the show the way only Kimmel can do.
Post the announcement of Kimmel playing Emmy host, we got pretty excited, and fortunately, he didn't let us down. The late-night talk show host's jokes were on point and kept the audience in splits. Here are some of the highlights from the show.
Priyanka Chopra twirls on the red carpet
After seeing Priyanka Chopra on the red carpet at the Emmys, we realised what a major phenomenon she has become in Hollywood. Similar to what happened at the Oscars, Priyanka's red dress at the Emmys naturally gave her a place on every best dressed list in the world. She was mobbed by journalists and photographers who couldn't get enough of her. What was more impressive with Piggy-Chops was her twirling around on the red carpet in her Jason Wu dress without a hint of self-consciousness. PC sure knows how to have fun.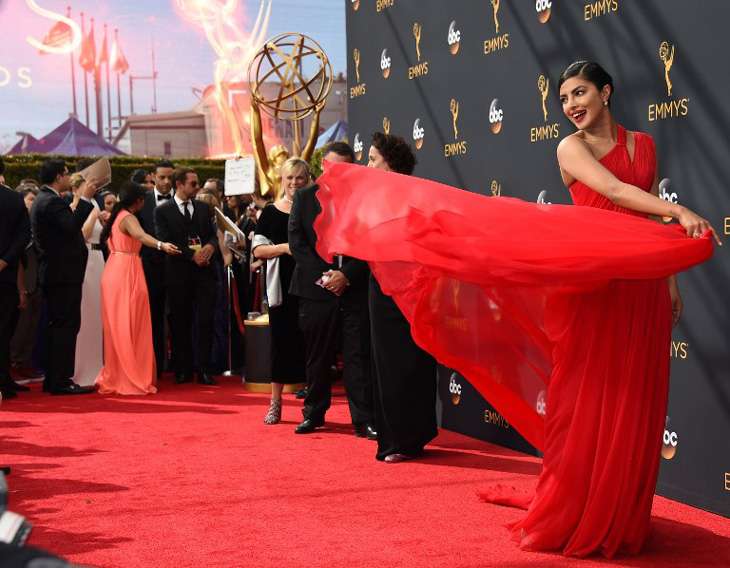 AFP PHOTO / Robyn Beck
Jimmy Kimmel hands out PBJ sandwiches made by his mother
In a move parodying Ellen DeGeneres' during the Oscars in 2014 where she handed out pizzas, Kimmel had the kids from Stranger Things hand out brown bagged lunches with peanut butter and jelly sandwiches to everyone in the audience. He claimed that the sandwiches were made by his mother. Whaaat? That's right! The packages, which also included a juice box, came with notes from Kimmel's mom, Joan. What a hit!