Lipstick Under My Burkha movie review: Honest, unapologetic & enjoyable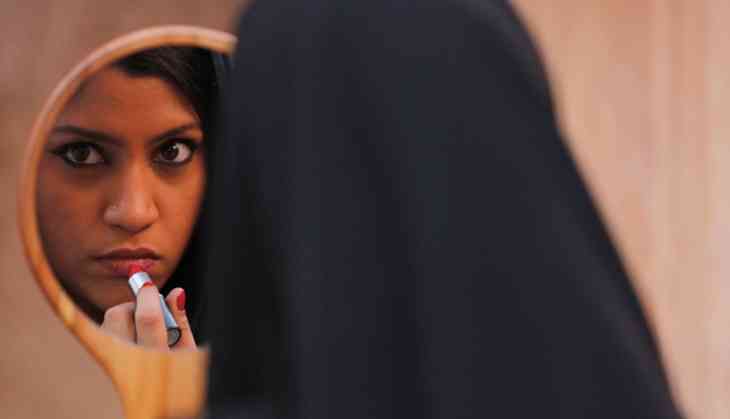 For a film that faced the kind of resistance Lipstick Under My Burkha did, it's surprisingly tame. A thorough entertainer, Lipstick's erstwhile ban only goes to prove just how fragile masculinity truly is, and how easily it is threatened.
Neither the sex scenes, nor the language in Alankrita Shrivastava's film hold a candle to the crudeness of, say, a Gangs of Wasseypur. The only difference is that Lipstick has women being sexual, and Gangs of Wasseypur has men being sexual, violent, and downright criminal.
Lipstick has a range of 'art house' names associated with it, but don't let that fool you. For Konkona Sen Sharma's Shirin is that enthusiastic saleswoman you've met at your favourite supermarket, Ratna Pathak's Usha is your average aunt who manages her household better than all her sons put together, Aahana Kumra's Leela is the one super-skilled parlour wali with magic fingers that you always go to, and Plabita Borthakur's Rehana is that talented girl you've met in college, except she's shrouded in mystery.
Either that, or these women are you, in bits and pieces. The problem with what's understood as art house, is its inaccessibility, but Lipstick is a blunt film that can be understood and enjoyed by all. And that's doubly important for a film that focuses on middle class women in Bhopal.
Four women, one common thread
The film has a rather interesting narrative. It's juxtaposed with a trashy romance novel Usha is reading. Read by Pathak, the novel's protagonist Rosy is a woman who lusts after her tenant. Rosy's open sexuality is in direct contrast with the four women who live next to each other.
Their proximity, highlighted by the thin walls that allow sounds to carry from one house to another with changing scenes, is disturbing. That they can all probably hear the suffering the next woman is in, and yet don't talk about it, shows the kind of silence women resign themselves to.
Usha's sexuality rests in something as simple as her name being uttered, for she has been called bua for so long she's forgotten what it was like to be desired. She finds a momentary escape from our ageist society in a swimming pool and its trainer.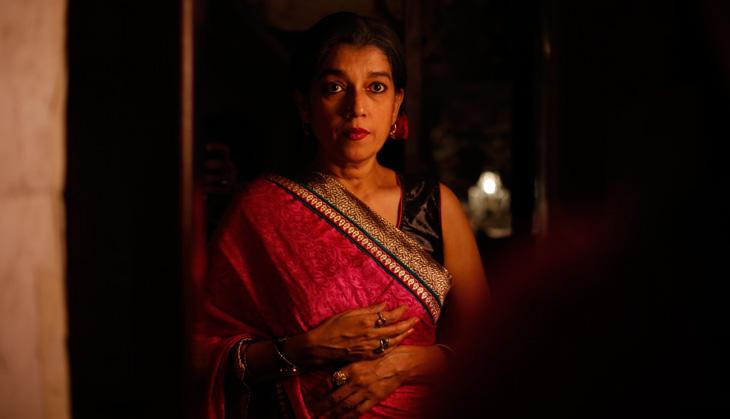 Usha wears a sleeveless blouse
Shirin's marriage plus her three little boys gets her a stamp of approval from society, except, at home, she's treated like a piece of meat by her own husband (Sushant Singh). Shirin finds herself doing well at a job she secretly pursues, lest her egoist husband find out.
Leela enjoys sex and her extremely sexual relationship with her photographer boyfriend (Vikrant Massey), but she's forced to marry a man she barely knows. Leela's boyfriend wants the sex but wouldn't commit, making her consider the marriage for self-preservation.
Rehana isn't keen on the education her parents want to provide her, for she's found her calling in music. Her removal of the burkha to change into ripped jeans and trendy tops for college is akin to her changing skins, being who she wants to be and being with whom she wants to be with (Shashank Arora).
The lipstick, which is just an easy metaphor for their sexuality, binds them together. Their stories run parallel, each quite different from the next, but ultimately they're all denied their lipstick. And so they wear it anyway.
Characters and costumes
Lipstick is a character-oriented film, and with its stellar cast, it isn't very surprising that the acting is on point. Not just the four women, but the men in their lives have also given fairly impressive performances.
But the best performer in this film is probably the costume designer Rohit Chaturvedi. The quick transitions women often make from ordinary to attractive are really well captured through Chaturvedi's costumes.
Be it from burkha to jeans, or saree to swimsuit, Lipstick's costumes tell a story of their own.
The music in the film is below average, barring Zeb and Haniya's Le Li Jaan used as a carnival song, with the carnival being a space when all social hierarchies break down.
Should you watch it?
Of course, yes. Especially to raise a middle finger to Pahlaj Nihalani and Co.
Rating: 4/5