Lights, camera, action: Tips, tricks and a day of death at MAMI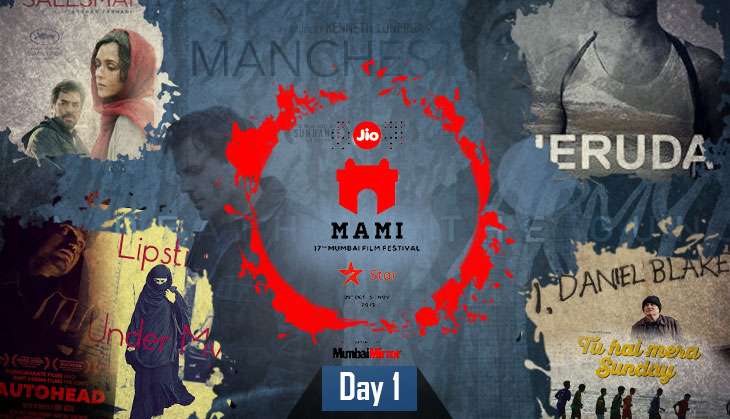 Photo: Arya Sharma/Catch News
The 2016 Mumbai Film Festival is a go. Officially opened with Konkona Sen Sharma's directorial debut, A Death in the Gunj (which was delayed by more than half an hour), the festival is a frantic but fulfilling adventure for any movie buff.
Tips and tricks to maximise the MAMI experience
The day at MAMI begins with a mad rush with everyone frantically booking seats for the films they want to see. For those worried about missing the booking window online, the saner thing to do is to go to the venue and make bookings.
Seeing as the venues for the festival were quite far away from one another, and taking into account Mumbai traffic, the smart thing to do is to pick the venue which has the most number of films you're interested in watching. Darting from one to the other is likely to leave you drained and, even worse, late. Only make exceptions for movies you absolutely cannot miss because.
Another thing to be prepared for is the national anthem. Film-goers in some parts of the country may be used to it, but, coming from Delhi, this was a bit of a strange one. Especially at an international movie fest.
Don't get me wrong, I will stand up for the national anthem when it is played, but I don't understand why it has to be played before a movie, especially those that aren't Indian. Watching a movie is hardly a patriotic act. The whole thing is just baffling. It may not be lengthy, it may just be a fleeting moment before the movie starts, but to have to do it four times in a day seems ridiculous.
If you have a spinal injury and are unable to stand for it, you might want to give the fest a miss lest looney nationalists attack you.
Food is something else to keep in mind. The timings of a lot of the movies leave you with precious little time to pop out for a meal. So, if you don't fancy having to sneak food into the theatre, plan your shows with enough time for meals. Being left at the mercy of movie hall snacks and their ridiculous prices will wear your wallets and insides out long before the festival ends.
The movies themselves
My venue of choice for the day was Regal Cinema in Colaba (South Bombay). While I'm not sure whether the organisers intended on a theme for each venue, but the overarching theme at Regal, and quite ominously so for an opening day, was death.
Three of the four movies on offer - A Death in the Gunj, Swiss Army Man & Neon Demon - all had death as a central theme. The one that didn't, The Road to Mandalay, was grim enough in parts for it to fit in with the others.
1) The Road to Mandalay