Judwaa 2 movie review: Varun Dhawan is the only decent thing about this movie
Jhinuk Sen
| Updated on: 2 October 2017, 17:56 IST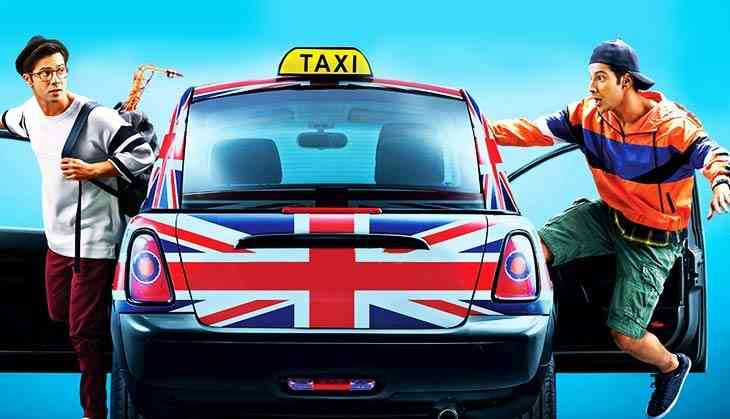 The 90s were a different time for Bollywood. Salman Khan and Govinda were taking over screens one movie at a time, consolidating their hold on the box office as actors who could nail comedy and action both. Stylised action sequences, peppered with comedy became a trademark for movies like the original Judwaa that hit screens in 1997.
Of course, this genre of movies included the then top grossing female actors whose only effective role was to be arm candy. They were just there to fall in love with the hero and drape themselves over his chunky biceps.
2017. Nothing much has changed. After all, it is Judwaa 2.
Director David Dhawan replaced Salman Khan with his son Varun for this reboot, but the blueprint has been kept the same. Except for some negligible alterations, the story in Judwaa 2 follows the same storyline.
Jacqueline Fernandez as Alishka replaces Karishma Kapoor's Mala and Taapsee Pannu is Samara in place of Rambha's Roopa. But much like the original, the women have as little agency as Varun's body fat percentage.
And of course, 2017 means more style and more budget, thus Judwaa 2 is all about cavorting through London. End of review, actually.
So, what are the good things?
Honestly? Just Varun Dhawan.
Varun had big shoes to fill as he took on Salman's double-role and he's come through well. Albeit, Varun playing rowdy Raja is more believable than him playing demure Prem, but that's something you don't need to bother too much about.
Varun's comic timing is spot on and it is great seeing him on screen.
The bad things?
Oh! Where do we even start!
Do not go looking for sense when you go to watch Judwaa 2. It just won't do. The entire premise of many, many Bollywood films rests on the fact that characters don't seem to talk to each other – at all.
Practically speaking, how hard is it for a girl to figure out that the guy she is dating is not behaving like himself? Apparently, very. They only figure out the 'problem' when both the guys land up in front of them.
But, assuming that these women fell in love with these boys after they forcefully kissed them – explains a lot. Hi, sexual harassment, meet Bollywood again; you guys have quite a past. The movie also introduces the younger Raja as he spanks a woman's ass. That's how he rolls and you just have to suck it up and blush.
The entire 150-minute-long flick had us cringing more than it had us laughing at some borderline decent comedy. It was very, very hard to ignore the misogyny – it is 2017 and if nothing else, we are a tad more aware than we were in 1997. Sorry.
One of the two songs rebooted from the original – Chalti Hai Kya 9 se 12 – gave the woman some lyrics. She got to ask the guy out, she also got to butt in and finish his sentences two whole times. Alright, enough female empowerment for one movie. Please go back to draping yourselves on their arms.
So, what IS our problem?
You walk into a movie like Judwaa 2 – what else do you expect? The director owed it to true-blood Bollywood fans to stick to his original hit formula so why exactly would he play to the arm-chair intellectuals, who perhaps won't even watch this movie, and change anything?
Because it is 2017!
It is time to change the 'common practice' and 'common parlance' of 90s Bollywood, things that have allowed the concept of consent to be reduced to the 'Naa mein bhi haan' logic for years – has to go.
This is your movie, David Dhawan, if you won't change it, who will?!!
The women in the movie are just there to look pretty, they do not say, or do, even one intelligent thing through the movie. All the action and the comedy is for the men.
Should you watch it?
If you blindly love your Bollywood and can sit through this one powered by the bunch of people you go with – go ahead. Swing back a few before you go in, it will make it easier for you to deal with (read ignore) the cringe-fest called– 'the portrayal of women in modern-day Bollywood'.
Varun Dhawan makes it a decent watch but for the love of god we missed Karishma Kapoor. Taapsee Pannu and Rajpal Yadav are reduced to sad caricatures and you really wish that they weren't a part of this.
We also cannot get ourselves to reconcile with Taapsee's call to do a movie like Judwaa 2 after Pink and Naam Shabana. We understand that every one wants to be a part of a big-budget Bollywood film but it is terrible to see the actor dumb down for this mindlessness.
Salman makes a bit appearance too. Maybe, you'll want to see that.
Rating: 2.5/5