John Wick: Chapter 2 review - Most popcorn worthy movie since Tom Cruise's Jack Reacher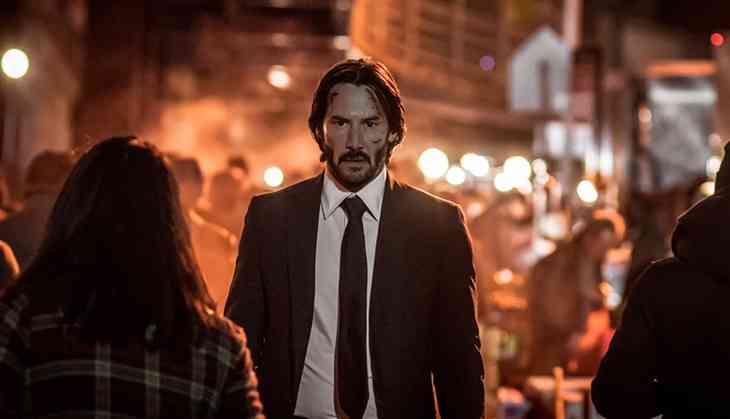 I haven't had this much fun in a movie since December of 2012 when Tom Cruise's Jack Reacher released in theatres. To say that John Wick: Chapter 2 is the popcorn worthy movie of the year (yes, I know it's only February) isn't an exaggeration. Keanu Reeves stars as the legendary hitman John Wick in the sequel to the 2014 hit. This time around, Wick is forced out of retirement to repay a debt. Bound for Rome, Wick squares off aginst some of the deadliest killers out to get him.

John Wick: Chapter 2, while not as slick. polished and original as the first instalment, it caters exactly to its fans and exceeds expectations. For those who have seen the first part, the legend is known to them. "John is a man of focus, commitment, sheer will... something you know very little about. I once saw him kill three men in a bar... with a pencil, with a fu***ng pencil." That is relayed in the opening scene of the newest flick by a Russian criminal (played by Peter Stormare. This is moments before "The Boogeyman", also known as John Wick, bursts through the door. This, followed by a Fast & the Furious like car scene, sets the tone for the movie.
Action, action and more action
There can never be too much of Keanu Reeves fighting the bad guys.John Wick: Chapter 2 proves that too much of action is just good enough to satisfy the viewer. If you thought The Raid 2 followed up The Raid: Redemption with crazy fight scenes and unstoppable action, John Wick: Chapter 2 does that just as well. The movie takes screenwriter Derek Kolstad and director Chad Stahelski, the best pairing from the original and adds to that Keanu Reeves, the perfect action star that Liam Neeson never could be.

Chapter 2 plays out like mindless violence, though it ain't much about the bloodshed. As a director, Stahelski has done justice to the audience. He knows that if he leaves Reeves a 9mm gun away from a bloody battle for far too long, the viewer will lose interest. Reeves is never more than a reload away from shooting his enemies.
Pop art
The movie, though with action at its very core, preludes to something much more. With its colourful gallery shooting, that is confirmed. The films aspires to be seen as more than just bang-bang. Underneath it all is tasteful violence. Kind of a Quentin Tarantino esque violence but is far more artsy. At times you even forget there are a many a guy on their way to 'try' and root out Wick. At times you just focus on the colours splashed out on the screen. It's kind of like a first-person video game.
Supporting characters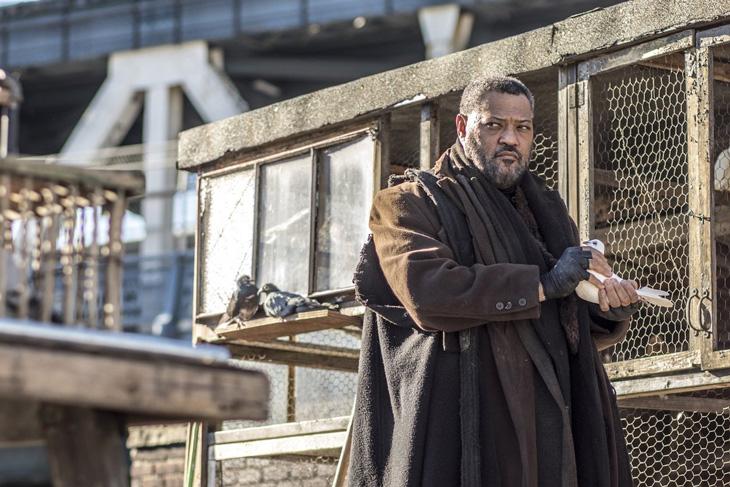 Movie still
Santino D'Antonio - played by Riccardo Scamarcio - is the bad guy Wick wants to lay his hands on. On D'Antonio's side is Ares, with her charming moments of sign language pleasantries while grinning. Winston, the leader of the club and the man who sets the rules, has dialogues to match his power. Then there is Laurence Fishburne, who comes out of nowhere but knocks his scene out of the park. Lastly, there is Common - playing the role of Cassian - out to kill the man who killed his 'ward', but where the best scene comes when he is made to drink with Wick at the Continental. All of these do justice to the script and to their acting capabilities and for this kind of movie, is sort of an achievement.
Final thoughts
If you're looking for two hours of mindless action, good casting and Keanu Reeves at his utter best, look not further than John Wick: Chapter 2. If you want a more nuanced script layered with well-thought out music and heavy dialogue, then look away. But goddamn, this is the best two hours you may spend all year round. Purchase your movie ticket, order some popcorn, fall into your seat and forget about the world around you. All this because you'll be having a damn good time at the movies, courtest of Keanu Reeves.