Haseena Parkar movie review: Bollywood's most honest depiction of Dawood Ibrahim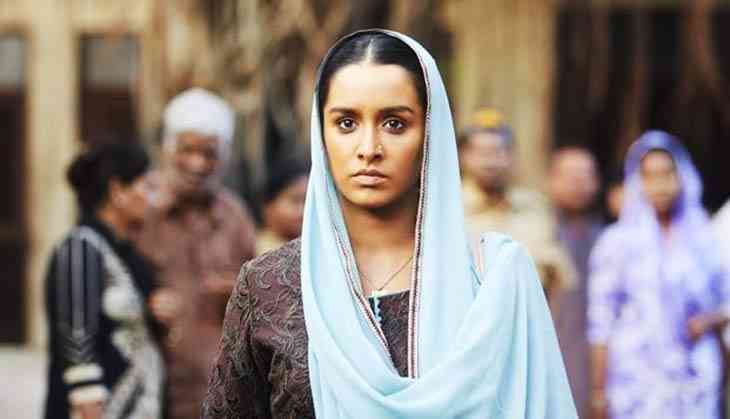 It is an interesting coincidence that Haseena Parkar, Apoorva Lakhia's biopic on Dawood Ibrahim's sister, was released a week after Daddy, which was based on the life of Arun Gawli. After all it was Gawli's gang that is said to have gunned down Haseena's husband Ibrahim Parkar, who, by most accounts, had nothing to do with the underworld. It's almost as if this is the late Haseena Parkar's way of setting the record straight after Daddy.
Haseena's story
Her husband's murder is said to have been the turning point that transformed Haseena Parkar into Mumbai's Godmother Haseena Apa. This transition lies at the crux of Haseena Parkar. Shraddha Kapoor has delivered arguably the best performance of her career, and is extremely convincing both as Dawood's little sister who steals food to feed her brother after he has been punished by their upright police constable father, as well as Nagpada's Apa who allegedly ran his business in Mumbai.
The brief romantic track between Haseena and her husband (Ankur Bhatia), is also heartwarming and the audience is made to feel her pain when he is gunned down.
The complexity with which the film deals with Haseena's character is its biggest achievement. Nevermind a scene involving a greedy landlord that is almost lifted straight from Godfather-Part II. Shraddha succeeds in bringing to life the complex dilemma of being Haseena Parkar – a woman who became famous because of her brother, but also one who was his most intimate victim.
The D-word
However, Haseena Parkar is as much about Dawood Ibrahim as it is about Haseena. It is here that the film's significance actually lies. This is the first film that accurately depicts the rise of Dawood from a local hoodlum to an international Don.
It narrates how Dawood was encouraged by sections of the Mumbai police against the Pathan gang - Amirzada, Alamzeb and Samad Khan. It even hints at how Dawood was seen, in some ways, as a local Mumbaikar against Pathan dominance. Haseena Parkar also touches upon the contentious topic of Dawood's motive behind carrying out the 1993 bomb blasts in the city.
Remember, for all of Bollywood's fixation with the Mumbai underworld, this is only the second film that has dared to mention Dawood Ibrahim by name. The first was Anurag Kashyap's Black Friday, in which Dawood wasn't a central character like Tiger Memon (Pawan Malhotra), but loomed in the background.
In all the other films, Dawood figures in other names - as Ajay Devgn's Malik in Company, Emraan Hashmi's Shoaib in Once Upon a Time in Mumbai, Rishi Kapoor's Iqbal Seth in D-Day and Sonu Sood's Dilawar in Shootout at Wadala.
In fact, for all its realism, Daddy didn't take Dawood's name even though Farhan Akhtar's character Maqsud was loosely based on him.
Not all positive
Haseena Parkar deserves credit for daring to provide an objective depiction of Dawood, at the risk of angering the hyper-nationalist brigade. However, where the film fails is in the interactions between Dawood and Haseena, especially after the Don escapes to Dubai. The phone calls are too affected and random.
Siddhanth Kapoor, who plays Dawood, lacks depth and is neither menacing as a Don, nor does he evoke sympathy as Haseena's brother. Except for the laboured Urdu, the phone conversations seem to be taking place between Shraddha and Siddhanth, who happen to be siblings in real life.
What also seems jarring is the deliberate emphasis on the "Muslim-ness" of the characters. Besides the faux Arabic sounding music in the background, the film repeatedly uses the Azaan - the Muslim call to prayer – including at the time of intermission. This is one of Bollywood's oldest and most clichéd ways of depicting a "Muslim" context, and it is about time filmmakers figure out newer ways of showing such a setting.
The superficial "Allah Hafiz" at the end of Dawood and Haseena's phone conversations and the use of Muslim metaphors in their dialogues all seem equally forced. For all you know, Dawood and Haseena spoke to each other in Marathi.
Like Raees, Haseena Parkar reinforces the harmful constructions that conflate "Muslim-ness", ghettos and criminality.
These drawbacks notwithstanding, the fact that a film with a somewhat sensitive treatment of Dawood Ibrahim got made in the first place is no small achievement.
Rating: 3/5