Dhadak review: Director Khaitan does a disservice to Sairat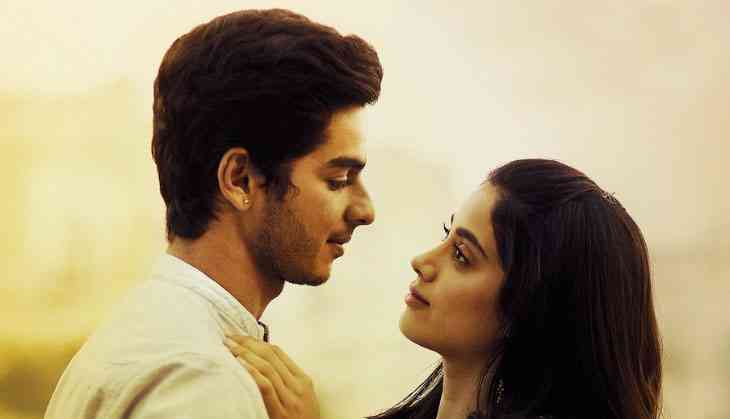 Around the midpoint of the 2016 Marathi movie Sairat, a chill runs down the spine when its two young protagonists Archana 'Archi' Patil and Prashant 'Parshya' Kale try to steal a kiss inside a stationary car at a grove beside the girl's house even as hundreds make merry a few hundred feet away. By then director Nagraj Manjule's realistic milieu has established the possible consequences if Archi's upper-caste, feudal family members get wind of her relationship with the son of low-caste fisherfolks. The direct reference to caste comes only after the violent confrontation that follows.
This sense of reality hung over the entire runtime of Sairat – a considerable 174 minutes. Whether it became the sleeper hit of the decade because of that or despite that can be debated. But Manjule's cinematic achievement can't be denied.
When Shashank Khaitan set out to remake the Marathi film in Hindi he should have kept this in mind. For apart from launching star kid Janhvi Kapoor, he has achieved little with Dhadak.
Yes, his lead pair – debutant Kapoor and one-film-old Ishaan Khatter – can draw in curious crowd to the box office. But all they will get are average performances in a Romeo-Juliet story. What's new? That's how Aamir Khan debuted in Qayamat Se Qayamat Tak 30 years ago. In fact Mansoor Khan was way better in his debut film than Khaitan in his third.
Khaitan has tried rewriting the story in vain to shave off some half an hour of runtime. In doing that he has lost crucial subtext. He has changed the setting from rural Maharashtra to Udaipur, but failed to create the milieu that kept Sairat grounded. So all you are left with are shots of a Hindi-belt city through the lens of Karan Johar's Dharma Productions – something that Khaitan has already done in Humpty Sharma... and Badrinath ki Dulhania. The same remained the case even after the narrative moved to Kolkata.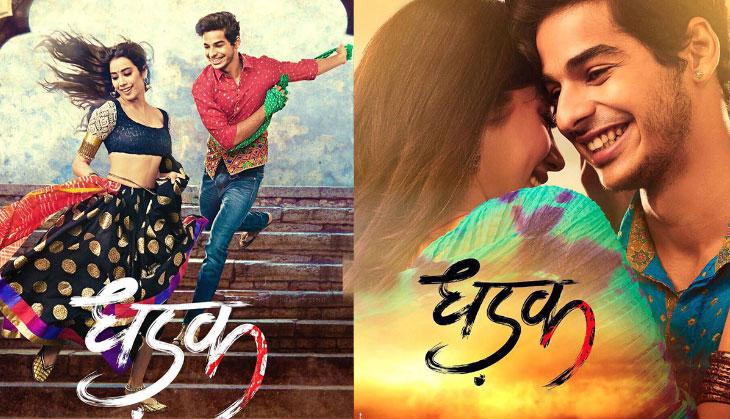 Dharma Productions
The music by Sairat duo Ajay-Atul is good on its own, but doesn't add another dimension to the film as it did in the original.
Kapoor has turned in a decent performance for a 21-year-old debutant. She may do better with time and better directors. Point is, she has reprised a role in which an even-younger Rinku Rajguru had left everybody gobsmacked. Khaitan's female protagonist also seemed to have way less agency than Manjule's.
In Marathi 'sairat' means wild, unrestrained. That essence of the movie was brought in by Rajguru as Archi and her costar Akash Thosar as Parshya.
In comparison, Kapoor's Parthavi and Ishaan Khatter's Madhukar are timid, unsure. Khatter, in particular, turned in a much-better performance in Majid Majidi's Beyond the Clouds. Box office apart, both would do well to chose their scripts better.
The two leads are still better than the rest of the cast who are like cardboard cut-outs compared with Sairat. Even a seasoned actor like Ashutosh Rana as Parthavi's father, the main antagonist, failed to lift things up – the feeling of 'been-there-seen-that' gradually encompasses the movie. Towards the end Kharaj Mukherjee, as the do-gooder in a different city, tried to bring in some spontaineity but then he never really had the scope to influence the entire narrative like Chhaya Kadam did in the original.
Khaitan does manage to get a brilliant single-shot at conclusion, reminiscent of another sleeper hit Angamaly Diaries (2017), but the same conclusion raises doubts on whether the director really understood the socio-political point of Sairat.
Verdict: If you have seen Sairat, you can give Dhadak a miss. If you haven't, go watch that.