Despicable Me 3 movie review: Light on minions, still high on fun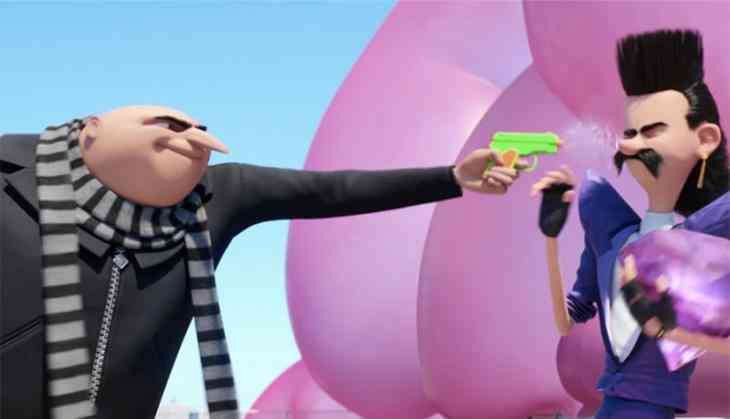 The Despicable Me juggernaut is a bizarre one. For an all-out children's movie, it has managed to develop a fan following across all ages, and Despicable Me 3, while not as good as the first movie, continues that trend ably.

The franchise, centered on supervillain-turned-secret agent Felonius Gru (Steve Carell) and his three adopted daughters, returns to the big screen with two new, equally likeable additions -- Gru's twin brother Dru, and the movie's latest villain, Balthazar Bratt (South Park's Trey Parker).

The new story revolves around Gru losing his job at the agency after failing to capture Balthazar Bratt, and meeting his seemingly successful brother Dru. However, while Dru may seem to have it all, what he really wants is to be a supervillain, something he wants Gru to help him with. With his supervillain days firmly behind him, Gru tricks Dru into helping him defeat Bratt in the hopes that it will get the agency to reinstate him.
Along the way, we're treated to all the things that originally made the world fall in love with the franchise -- Gru's awkward, yet tender relationship with his daughters, minion gibberish and hijinks, as well as the bumbling battle of good versus evil. While the movie manages to be entertaining overall, one can't help but feel that the three girls, who were such a large part of the first movie's feel-good factor, were treated as mere afterthoughts, with only fleeting glimpses of their cuteness on offer in this movie.

Having had their own spinoff movie, Gru's minions are also relegated to a much smaller role, removed from the main plot entirely. Instead, the movie chooses to placate fans of the minions with some carefully curated deviations, which manage to cram in all the sentient corn puff antics the world has come to love.

The real focus of the movie though, is squarely on the relationship between Dru and Gru, and it's done well. The always fantastic Steve Carell excels in both roles, with the two characters endearing themselves to the audience, both individually and as a duo.

Trey Parker, who's no stranger to voice work given his amazing work on South Park, is also a great addition to the cast. Tasked with essaying the ridiculous child star-turned-supervillain Balthazar Bratt, Parker shines in every one of Bratt's scenes.

Like its predecessors, Despicable Me 3 doesn't try too hard to pander to adults, but manages to reel them in as well with visually funny scenes and carefully curated 80's nostalgia. The end result is a movie that is enjoyable for the whole family, a welcome break from movies like The Smurfs and Trolls that were geared towards kids but were absolute torture for parents.
Should you see it?
If you have kids, definitely. If you're a fan of the franchise, absolutely. And even if you just want an hour-and-a-half of lightness in your day, this isn't a bad choice.

Rating: 3/5