Deadpool 2 review: An entertaining and bloody movie that doesn't live up to the original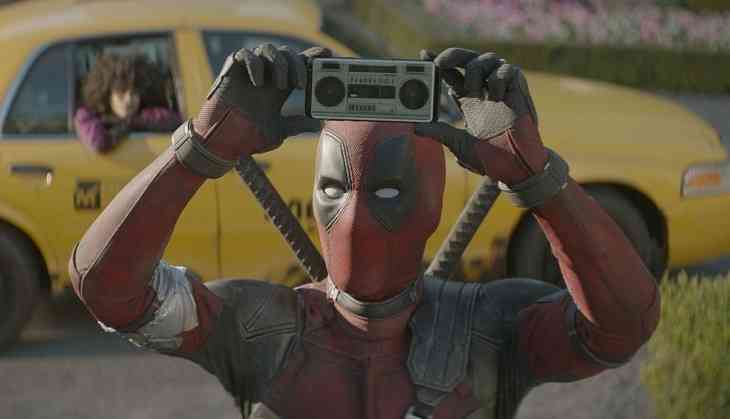 Grief, forced laughter and R-rated gimmicks don't equal a good movie. What they do make for though, is a highly entertaining movie.
We learn early on, in David Leitch's Deadpool 2, that the main characters are struck in the worst way possible. The director is not the same as the first - Tim Miller - part and the theme is definitely a lot sadder. It's grief, loss, regret, guilt and revenge, all mixed in one 'adult' family superhero movie.
The anti-hero, as Deadpool is known, tore onto the screen in 2016 with his world of twisted humour and a non-conventional brand of ultra-violence. The film relied a lot on Ryan Reynolds' (playing the lead role of Wade Wilson, aka Deadpool) fantastic acting skills in a movie that ultimately felt constrained by a limited budget.
This time around, Deadpool 2 felt bigger, badder, but not necessarily better. It, once again, tried to loosely connect the main character to the greater X-Men universe.
The very first scene brings us back to the slick, bloodied and sometimes giddy brand of violence we got used to in the first part. Thereafter though, it takes a dark turn, which sets up the movie with a completely different tone. After dispatching evildoers, Deadpool returns to his fiancee Vanessa (Morena Baccarin) and they decide to start a family together. Moments later though, some of the criminals show up in his house and after some fighting, the bullet hits Vanessa instead of him.
Grieving Deadpool decides to commit suicide, exploding himself. Colossus (Stefan Kapičić), the metal man from Eastern Europe), doesn't give up on Deadpool, and brings him back together and ropes him in as a trainee.
What Deadpool 2 gets wrong is the feeling of familiarity. We are, so often, reminded that the film sticks to a strict formula and doesn't try and do anything new. Hardcore fans will keep the franchise going but anyone hoping for a sequel that feels different, needs to check their expectations, before leaving their house.
On his first mission as a 'trainee' X-Men, Deadpool screws up, with Colossus and Negasonic Teenage Warhead watching and is thrown into jail with Russell (Julian Dennison), the boy he was trying to protect.
Most of the rest of the film focuses on Cable (Josh Brolin), the time-traveling ass-kicker, squaring off with Deadpool. Deadpool recruits a team called X-Force in his efforts to save Russell from doing any harm.
What the film gets horribly wrong is that it is stuck up in this continuous need to ground the characters and relate the first film to the second. That sets off these long scenes of no-action and rambling dialogues. The film does rely a lot on what worked for the first. Starting with the silly opening credits, that had the audience forcefully laughing, and one-liners that try to lighten up the 'serious' tone of the film.
The similarities with the recently released Avengers: Infinity War are not subtle at all. Much of Deadpool 2 revolves around time travel. Where one revisits the past to avoid the failings of the future. The film may be a comedy, but reversibility of death is something much more serious. As we know from Avengers, there is a very real possibility of the time stone being used in the next part. Deadpool even makes a reference to Avengers when he jokingly calls Cable Thanos).
It's a sequel that is tedious and stretched out, and one can just point to the actors for that. Ryan Reynolds is often bored, while Josh Brolin mostly acts flat. Morena Baccarin tries to be too cute. Brianna Hildebrand isn't given enough screen time. It's only T.J. Miller (playing the role of Weasel, Wilson's best friend) and Karan Soni (who plays kickass cabbie Dopinder), who shine, in their limited roles.
Should you watch it?
Ultimately, Deadpool 2 is a predictable affair. Coming in at 120 minutes, it's hard not to be entertained by the gimmicks and goofiness the film and its characters provide. One can see that going down the rode, this will wear thin. It'll be interested to see where the franchise goes from here on end.
For what it's worth, Deadpool 2 is a worthy watch on the big screen, with audiences ready to laugh at even the cheesiest of jokes.
Deadpool 2 may be a film that is aggressively aggressive, but it has enough crass humour and giddy ultra-violence to keep it going.
Rating: 2.5/5