Bridget Jones's Baby review: a warm and fuzzy laughathon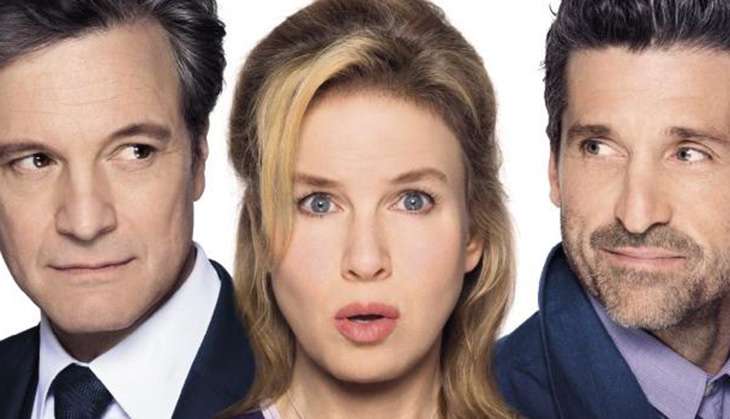 The world fell in love with Helen Fielding's creation Bridget Jones because she's plagued by issues all of us face: her battle with self worth, weight loss and her constant hunt for love and some form of validation.
Bridget Jones's Baby gives us one of favourite screw-ups again in this new installment, directed by Sharon Maguire, who was behind the original Bridget Jones's Diary.
This time, 43-year-old Bridget (Renee Zellweger) seems to be okay with being the "last barren husk in London", as she puts it. She's as 'Bridgety' as ever, but soon finds herself pregnant after one-night-stands with charismatic American love app creator Jack Quant (Patrick Dempsey) and former true-love Mark Darcy (Firth).
Bridget essentially feels like the same person, still bumbling her way through life. Zellweger looks different - wiser and older - with a lot less weight on her frame. Colin Firth still manages to get your heart to drop to the pit of your stomach with his scenes with Bridget - not many rom-coms successfully manage that feeling anymore these days. Firth's expressions are wonderful, the smallest change tell a story - like how devastated he looks with a single crestfallen glance when Bridget finally tells him that the baby may or may not be his.
The movie totally targets the nostalgia factor too: in one scene while Mark finds an old ugly Christmas sweater, we're steered through a series of flashback from the first movie. It's beyond endearing.
The second half drags on a bit with the 'who's the daddy angle' but it's still full of its share of laughs. Emma Thompson is the real saviour as no-nonsense gynaecologist who loves to tell it as it is.
The movie itself feels old-fashioned - a flashback to the '90s, but full of internet references from today. I laughed out loud throughout this movie, and I can't remember the last time I laughed so much. And it wasn't just me, the whole audience - a packed hall at that - was with me.
But the best part of the movie is that Bridget was in control throughout - not dependent on the two men in her life. She's a woman of substance, who's good at her job, who shuns technology in favour of real experiences and emotions. It shows growth and Zellweger once again manages to create a kindhearted, affable, humorous yet neurotic character, which is what gives this above-par rom-com a great deal of its charm.
The verdict
After 12 years, Bridget Jones is back, and she's as brilliant as ever. It's such a fun and worthy sequel - laugh out loud funny and emotionally engaging throughout its runtime.
RATING: 3.5 out of 5