Billy Lynn's Long Halftime Walk: Ang Lee's war movie is far too hyperreal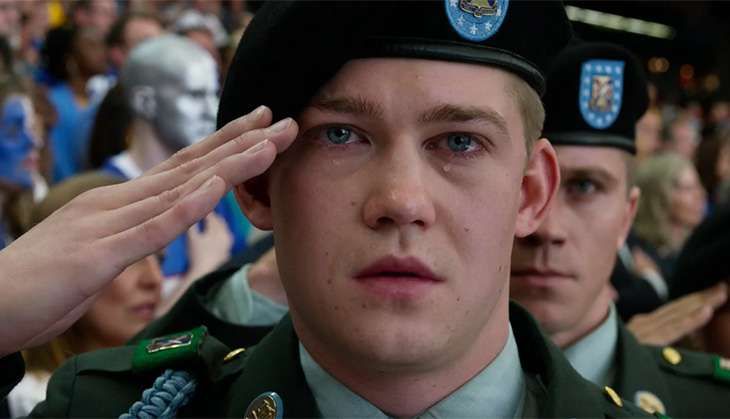 Two-time Oscar winner Ang Lee is a director who constantly pushes the boundaries of technology - his last movie, Life of Pi was no exception with it's realistic digitally-created tiger.
His latest, Billy Lynn's Long Halftime Walk, is the first ever to be shot in super-high-resolution 3D at 120 frames per second.
It's hyperreal - almost like you can touch the tears sliding down Billy's face.
But since there are only five movie theatres equipped with the proper projectors that can play it as Lee meant for it to be watched, the use of ultra-high frame rate isn't necessarily a good thing for us regular moviegoers - the end product is almost un-cinematic in the way it looks. It's just too distracting to fully work - almost like looking out of a car window where your eye can't catch everything in the frame.
But since it's an Ang Lee movie, it is beautiful and deeply philosophical in some sequences despite its flat satire.
Based on a bestselling novel by Ben Fountain, $40 million movie contrasts war and battle against the hero worship of soldiers once back on home ground. Set during the Iraq War, it tells the story of 19-year old soldier Billy Lynn (newcomer Joe Alwyn) who becomes a war hero.
When he comes back on a temporary victory tour sponsored by the Bush government, we learn about what he's endured through flashbacks as his squad is honoured over the Thanksgiving break at the holiday's big football game in Texas.
His squad, called the Bravos, is led by Sergeant David Dime (a sarcastic Garret Hedlund). He's the constant reminder of the fact that they have to head back to the frontline soon. Kirsten Stewart plays Billy's sister Kathryn - the only anti-war member of her family. She's trying to get Billy to stay back, citing PTSD.
This leaves Billy conflicted - what kind of a man is he? A soldier? Or someone who's anti-establishment, like his sister?
The Bravos also gets caught up in the net of an agent, Albert (Chris Tucker), whose aim is to sell their story to Hollywood so that they can earn some quick money.
The acting is outstanding, particularly from Alwyn. If there's a hero in the movie, it's Shroom (Vin Diesel), a Krishna-loving comrade who dies the day Billy becomes a national hero. And if there's a villain, it's Steve Martin's Norm Oglesby who owns a football team and is hellbent on using the Bravos as props during the matches' halftime to pump up levels of support for the war.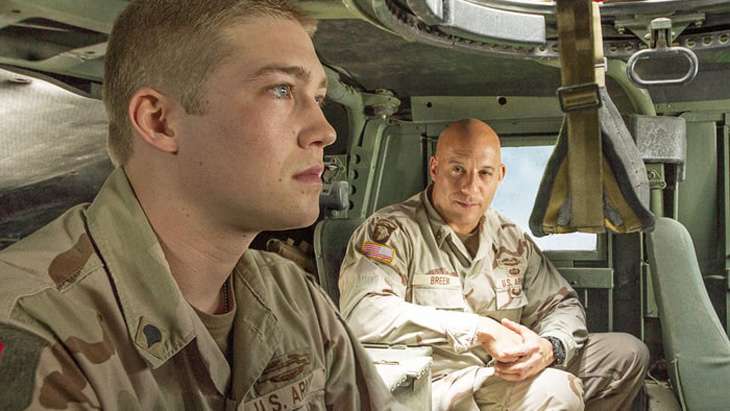 The movie is even likely to serve up as a timely reminder for the United States of troubled times ahead as it shows hyper nationalistic citizens and their perceptions on war and people of colour.
Ultimately, what the movie captures best is the tumult inside Billy. Lee didn't really need all that technology to show us the inner conflict, and you'll leave wishing you'd seen the movie it could have been, minus Lee's shiny new toys.
RATING: 3 out of 5