Behen Hogi Teri movie review: A 90s Bollywood romance, with some tweaking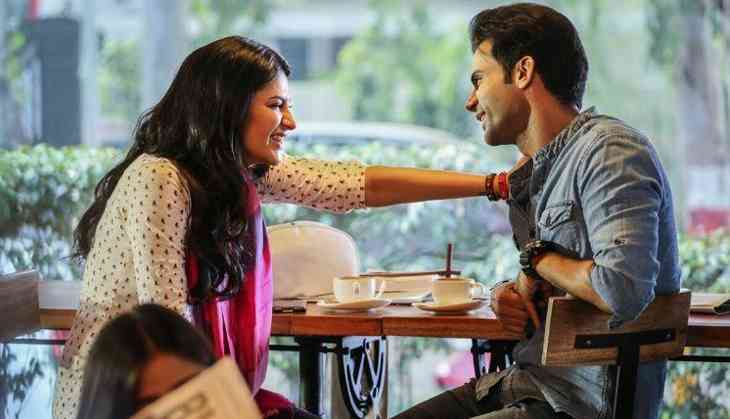 "Yaar, hero ka naam humesha Rahul kyon hota hai?" asks a very drunk Gattu (Rajkummar Rao) in Behen Hogi Teri. The sweetest aspect of this very average film is how it snatches romance away from being a genre that belongs to the elite in India, and plonks it in a lower middle-class colony in Lucknow.
Ajay Pannalal's directorial debut is nothing you haven't seen before. The hero is a gali-ka-launda who waits outside his heroine's Binny's (Shruti Haasan) college. He wins her affection, not through heroics, but an affable sense of humour.
Masculinity and its problems
Gattu, from the very beginning, identifies himself as the anti-hero. He doesn't feel the pressing need to establish masculinity, he won't buy his girlfriend expensive clothes to impress her. He's happy to enjoy a bit of chaat with her.
And Gattu's name, thus, rhymes with what everyone considers him – fattu. He loses his girlfriend to his inability to "ask her hand" or show any such grand gesture. His proximity to her is understood as a bhai-behen ka rishta, and before Gattu knows it, he's serving cold drinks at her mehendi ceremony.
The film draws an interesting parallel with typical Bollywood hero Raj (Shah Rukh Khan) from Dilwale Dulhania Le Jayenge. He too pretends to be a bhaiyya at his girlfriends wedding, just to win her family's approval. Gattu has no such intentions, he's miserable to be caught in such a nasty situation where everyone trusts him, but no one sees him.
Comedy of predictable errors
If only the film could carry this clever subversion till the end. Nope, this is Bollywood after all. In the end, Gattu declares his love at Binny's wedding, in front of all the gun-toting guests. He also restores his masculinity by saying, "Behen Hogi Teri!"
Disappointing, but understandable. For no simple Hindi romance audience would like to see the hero not get the heroine. Too bad then, that Rajkummar Rao's acting chops are being wasted on a film like this.
Rao, as the conflicted Gattu, romantic but timid, is a delight to watch. Rao's expressions are on point, and he's rather convincing as a small town boy besotted with his padosan.
The dialogues aren't as funny as they could be for the setting has a sitcom potential. Instead, the film repeatedly reuses jokes it has already cracked, much like your friend who thinks he's hilarious.
The bhai-behen joke gives way to a million references about bhais that are meant to be funny in the bro code way, but you'll probably find yourself yawning. The other joke that is cracked WAY too many times is one about doodh ka dahi jam jaana, dahi being a reference to a steady romance. Don't even ask.
Jai maa
While the script is poor, the actors in the film are veteran comics, and pull through. Gattu's best friend, Bhurra (Herry Tangiri) is probably the funniest character in the film, mostly because he's caught in the strangest situations.
To top it, his baap is played by Gulshan Grover, a convict out of prison for a week. His only ambition in life is to kill as many people as he can before he goes behind bars again.
The caricatures are amusing, and will carry you through this otherwise dull film. Shruti Haasan as Binny isn't particularly interesting either. Probably why the director didn't ask her to emote much.
The best thing about the film is, curiously, a song. Ridiculing the whole jagraata culture prevalent among a certain section of the society, the film gives you pure gold in the form of 'Jai Maa' – a parody of Kaala Chashma.
Herein Tenu kaala chashma jachda hai, jachda hai sone mukhde nu becomes Bada sona sona lagda hai, jabdekhe maa tere mukhde nu. We challenge you to give it a listen without cracking up.
Should you watch it?
If you've missed Bollywood romances from the 90s, you could. Though unless Raabta is entirely terrible, Behen Hogi Teri should ideally be watched only on TV.
Rating: 2.5/5