American Made movie review: Tom Cruise flies high as a cocaine smuggling pilot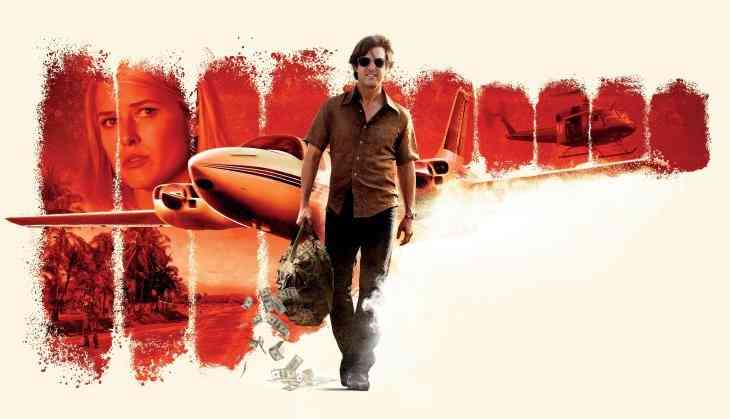 After a lukewarm response to the last Jack Reacher movie, and the spectacular debacle of The Mummy, it could be argued that Tom Cruise was a star on the wane. In an attempt to buck the negative trend, Cruise has gone back to tropes that work well for him -- Americana and flying planes. Luckily for the ageing action star, it works!

American Made, Cruise's first offering since The Mummy, may be a lightweight in just about every department, but still manages to be amply entertaining. More importantly, especially for Cruise, it reminds audiences that Tom Cruise still has the ability to command the big screen with rakish charm.
The plot
Based on a true story, the movie is centered around Barry Seal (Tom Cruise), a pilot for an international airline. When Seal is caught smuggling Cuban cigars, the CIA uses this as leverage to recruit him as a pilot for their own missions.

Seal then embarks on a series of tasks for the CIA in South and Central America, gathering intelligence on communist guerrillas, fanning insurgencies, and, most importantly, becoming a major smuggling avenue for Pablo Escobar's Medellin cartel.
The movie is narrated from Seal's point of view, chronicling how things unfolded with both wit and wistfulness.

Naturally, with a plot as eventful as Seal's life, the movie ropes the audience in fairly easily, and manages to stay entertaining and engaging throughout its nearly two-hour-long runtime.
Cruise control
Despite having a pretty solid storyline to fall back on, the movie's success, ultimately, is the result of Cruise's artful performance as an antihero.

Even as every other character is relegated to the background, with even Pablo Escobar reduced to a caricature of himself, Cruise shines. Present in almost every scene in the movie, Cruise revels in the uninterrupted limelight, his witty quips and shit eating grin suited perfectly to his character.

Of course, this isn't a performance that will win him any awards -- Cruise has never been that sort of actor. But what this performance does is more important, it entertains.
Should you see it?
A hell of a lot more compelling than Kingsman 2, and with no new English releases out this week, American Made will certainly entertain you.

Rating: 3/5