Actors must say no to trash: Tannishtha Chatterjee rejects 100cr club at IFFI 2016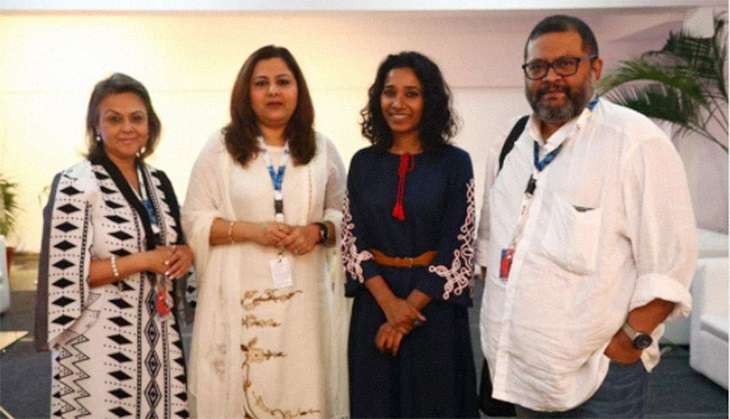 "I want to work on narratives about women that reach young men," Vani Tripathi said at a panel at the International Film Festival of India in Panjim titled, 'Changing Discourse around Women and Commerce in Cinema'.
The panel featured actor and CBFC board member, Vani Tripathi, actor Tannishtha Chatterjee and director Aniruddha Tony. The panel was moderated by Vandana Malik.
"This year, women-centric films such as Pink and Piku have not only garnered critical attention, but have also done well at the box office," says Manas Malhotra, the co-director of Film Bazaar. That was the theme for most of the discussion. It ranged from women's roles in today's cinema to saying no to trash and the finances behind these movies.
Take out the trash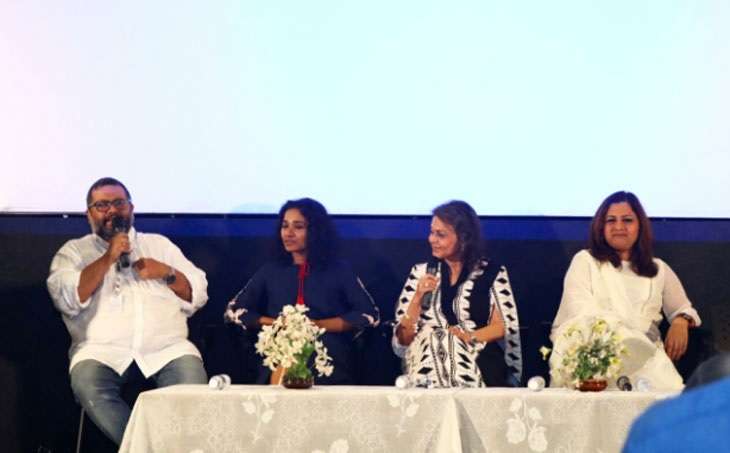 DFF_India/Twitter
Tripathi started by saying that the past few years, more then others, have been big earners at the Box Office. The audiences have welcomed them with open hearts. These movies may not have had the 'beautiful' leading lady. The narrative may not be one that the audience expects. Still, if change has to be brought about, it must be done at the top.
"If a producer comes in and says 'yeh toh superhit hoga. 50 week tak chalega' as actors [we] must say no to this trash. No means no," Chatterjee chimes in at one point.
One must not let finances dictate terms. One must produce content one wants to see do well and be appreciated. "Good content always had a higher probability of succeeding," Tony said.
"NH10, Parched, Pink, Queen and Dirty Picture. Women are not beautiful. Narrative is ugly. It's supposed to tell you the truth. Pink decimates the concept that women protagonist, strong women protagonist will not work. We must give a round of applause to the citizens who have welcomed it with open arms.
"Men will always be boys but women will never remain girls," Tripathi says. The patriarchy exists all over the world and not just in Bollywood. It exists in Hollywood and other places across the world. The notion of a male carrying a film has existed for decades and that is slowly changing. Artists must carry their duty of changing this narrative.

Tony said something about commercial cinema that stuck with the audience present. "Anything is good. Doesn't have to be commercial hit. Classical music is good, I listen to a raag everyday. I play a raag to satisfy my role. My friends say we must do a fusion to sell. I don't agree. All good things are not successful or commercially viable. If we work with the notion of becoming a hit, then it won't work." Tony added, "anything that sells is commerce".
Caught in a web
Finally, the discussion steered towards content and its distribution in the age of smartphones. Online platforms like Amazon, Netflix and Hotstar have taken over and the film fraternity acknowledges that.
"Cinema in the theatre will be redundant. The small piece of technology in your hand has become the content," Tripathi said, adding, "We are sitting a the precipice of a revolution."