6 short films you can't miss at the Dharamshala International Film Festival 2016
Asad Ali
| Updated on: 10 February 2017, 1:45 IST
It's a good time to head to the mountains. Great weather, of course, but also the Dharamshala International Film Festival (DIFF) should push McLeodganj up your list of winter weekend getaways.
The festival, a brainchild of festival directors Ritu Sarin & Tenzing Sonam, has been around since 2012 and has presented an eclectic platter of movies for cinephiles every year.
The long and short of DIFF
Arguably one of the best things about DIFF is the fact that they give space to a wide range of cinema, not just in terms of genre, but also format. The short film format, which doesn't always get the space it deserves at film festivals, has always found a platform here. And at the helm of things in this department has been Umesh Kulkarni.
Kulkarni, a National award winning filmmaker, has always been closely associated with the shorter format, as much as he has successfully explored the longer feature. Hence, the responsibility to curate the short films at DIFF, is usually taken on by him. This year too, Kulkarni looks set to present an interesting range of shorts for film buffs.
Asked about how he's seen DIFF evolve vis-a-vis the short films section and what's different this year, Kulkarni says, "I've been coming from the first year and I've noticed it's always had a diverse and interesting mix of audience. For this year, I've decided to focus more on Indian short films over international ones. Because in India there are a lot of young filmmakers doing great shorts, travelling abroad as well with their work but we don't get to see much of their films here."
Short films and big stars
Given how a lot of stars (think Radhika Apte, Naseeruddin Shah, Manoj Bajpai) are featured these days in the shorter format -- does that make the whole thing a bit self-defeating? Shorts are usually explored more by younger filmmakers looking to cut it into the film industry or using it as a testing ground for a bigger feature. They aren't exactly in a position to rope in stars. Isn't that a problem? Kulkarni chooses to look on the brighter side of things.
"When stars act in short films, more people will see them and at least the format will get more recognition. The fact is a lot of people aren't aware of the format. If you ask them about short films, they'll think documentaries. With famous personalities getting featured... I think it's a good way to introduce to this kind of cinema as well."
Meanwhile, here are six short films that you shouldn't miss at this year's DIFF:
Infiltrator (Ghuspaithiya) | Dir: Gurvinder Singh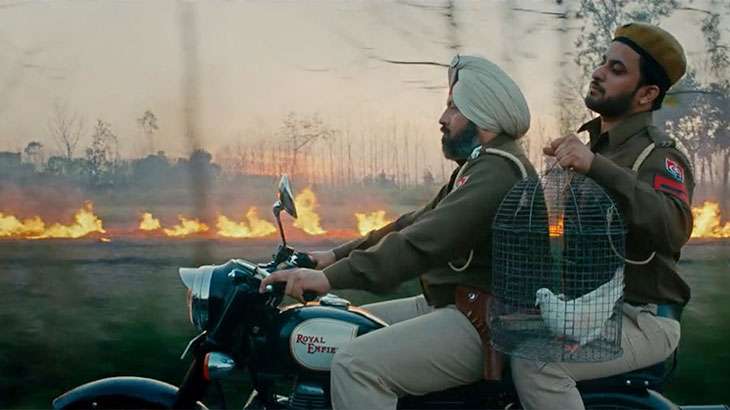 Film still, Ghuspaithia (The Infiltrator)
Short Narrative | India, Turkey | 2016 | 15 mins
After the success of Chauthi Koot (The Fourth Direction), Gurvinder Singh is ready to present a 15 minute short. Called Ghuspaithia (The Infiltrator), it's a take on a pigeon that's taken into custody somewhere near an Indo-Pak border village.
The film is part of an international omnibus of 10 films called, 'In the Same Garden'. A Turkish production house is backing the project that involves eight other directors. The project got a premiere at the Sarajevo Film Festival in August earlier.
Kush | Dir: Shubhashish Bhutiani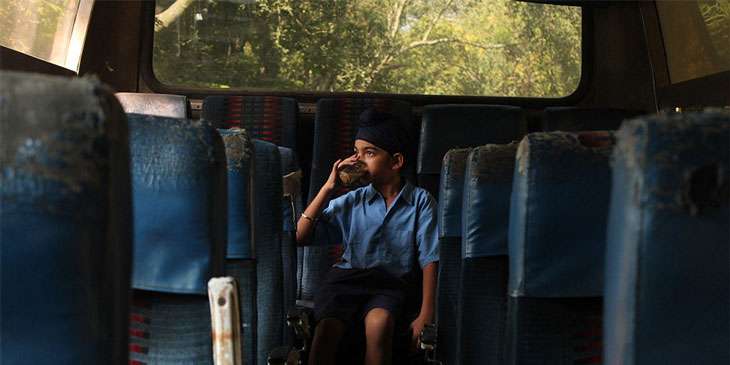 Film still, Kush
Short Narrative | India | 2013 | 25 mins
Watch out for this short film, and the director in future. 25-year-old Bhutiani's live-action short-film Kush, was shortlisted for the Academy Awards-race in 2013.
The film premiered at the Venice Film Festival, where it won the Orizzonti Award for Best Short Film. It is set against the backdrop of Indira Gandhi's assassination and the aftermath of the anti-Sikh riots in Delhi and other places.
Leeches | Dir: Payal Sethi
Film still, Leeches
Short Narrative | India | 2016 | 27 mins
Film-maker Payal Sethi resorted to the millenial way of getting things done when she put up her short film Leeches for crowdfunding. Her project cleared the production budget of INR 6 Lakhs (USD 10,000) in 15 days.
Leeches revolves around the life of a girl trying to save her younger sister from contract marriage - known to be a practice among Muslims in the Old City region of Hyderabad.
Papa | Dir: Siddharth Chauhan
Short Narrative | India | 2016 | 28 mins
Another young filmmaker, from Himachal, Siddharth Chauhan's film Papa traces the life of a paralysed mother and her son. Her only hope though, is a dove, found in the house the day her husband died.
The film premiered at the 9th International Documentary and Short Film Festival of Kerala and won the Best Short Fiction award.
Six Strands | Dir: Chaitanya Tamhane
Short Narrative | India | 2011
Chaitanya Tamhane has won 19 awards globally, including the National Award for Best Feature. Tamhane went on to direct Six Strands which was quite well received as well.
This short film follows the life of a lonely woman in the hills, who happens to produce one of the most expensive tea in the world - Moonlight Thurston. The film is said to be inspired by the Darjeeling tea industry.
Sing (Mindenki) | Dir: Kristóf Deák
Short Narrative | Hungary | 2016 | 25 mins
Hungarian filmmaker Kristóf Deák presents this true-story inspired tale, set in 1991 Budapest. It's tells the story of a well respect school choir, a very popular teacher and what changes everything when there's a new girl in class.
Sing comes off the back of a Grand Prix win in Tokyo and the People's Choice award at TIFF Kids Toronto.