2 Indians who won Oscars 2016 and 10 who have been nominated for the Academy Awards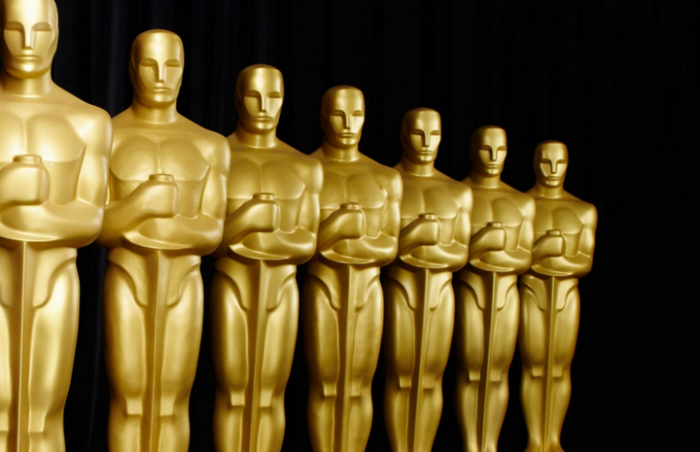 The 88th Academy Awards are almost upon us. But how many Indians have made the cut? As it turns out, two Indian-Americans have bagged Academy Awards for scientific and technical achievement. Rahul C Thakkar and Cottalango Leon won for the design, engineering and continuous development of Sony Pictures Imageworks itView technology.
But as far as the Oscars for films go, India has not bagged a little golden man yet - albeit religiously nominating films in the Foreign Language Category every year.
In 2009, AR Rahman and Resul Pookutty won Oscars for their soundtrack for Danny Boyle's Slumdog Millionaire. But you knew that already, here is a list of other Indians who have received nominations at the Academy Awards. :
1. Mehboob Khan (1958)
Mehboob Khan's Mother India became the first Indian film to be nominated under the Best Foreign Language Film category for the Oscars in 1958.
2. Ismail Merchant (1961)
Producer and director Ismail Merchant had a strong Oscar connection. Not one but four of his films that he produced in partnership with James Ivory received Best Picture nominations, including his very first production, The Creation of Woman (1961) as well as A Room With A View (1985), Howards End (1992), and Remains Of The Day (1993).
3. KK Kapil (1979)
KK Kapil received a nomination for a short documentary, An Encounter with Faces. Here's a fun fact, the film was directed by producer, director, and writer, Vidhu Vinod Chopra.
4. Ravi Shankar (1983)
Decorated musician Ravi Shankar bagged an Oscar nomination for Best Original Music Score for his work on the 1982 movie Gandhi, but lost to John Williams' ET.
5. Mira Nair (1989)
Noted filmmaker Mira Nair received an Oscar nomination for her debut feature film Salam Bombay! The film was India's second film submission to be chosen for the Academy Award for Best Foreign Language Film.
6. Ashutosh Gowariker (2002)
Lagaan, which is considered to be Ashutosh Gowariker's most successful movie till date was nominated at The Academy Awards under the Best Foreign Language Film category. Despite earning worldwide recognition for his direction he lost the Oscar to Danis Tanovic's No Man's Land.
7. Ashvin Kumar (2005)
Independent filmmaker Ashvin Kumar received the prestigious Oscar nomination for Little Terrorist under the Best Short Subject (Live Action) category. Kumar did not win but his work was acknowledged.
8. Deepa Mehta (2007)
Water, Deepa Mehta's third film in a trilogy, beginning with Fire and Earth earned her a nomination in the Best Foreign Language Film category - the first non-French film from Canada to be picked.
9. Bombay Jayashri (2013)
Bombay Jayashri, was the sole Indian nominee at the 85th Academy Awards. She received a nomination under The Best Original Song Category for Life of Pi. However, she lost the golden statuette to British singer Adele.
10. Satyajit Ray
In 1992, the legendary director was bestowed with an Honourary Award by the Academy.
was given an honourary Academy Award.