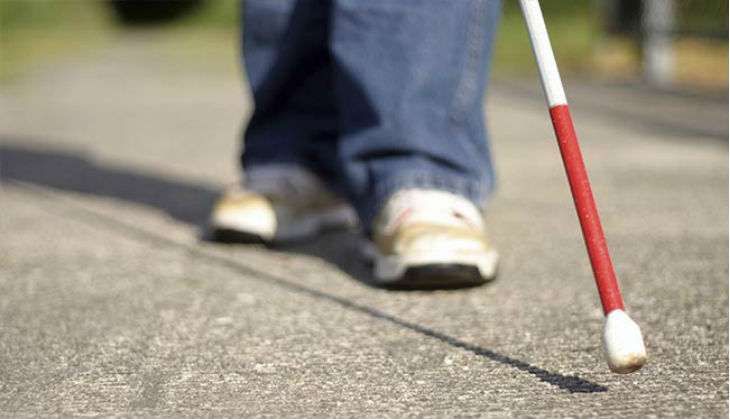 Does it sound incredible that a visually-handicapped person could be a plumber?
Not anymore.
An institution in Ahmedabad has trained over 200 blind persons to be plumbers.
Among them is 41-year-old Rajesh Balwantsingh Kushwah who supports his family working as a plumber. Kushwah, who lives in the Narora colony, orginally hails from Bundelkhand in Uttar Pradesh. Congenitally impaired, he recently became a father.
A few years ago, he received training in plumbing at the Blind People's Association (BPA) in the neighbourhood of Vastrapur. For some time now plumbing has been his occupation - a source of his livelihood.
The school claims that there are no other schools in the country that train visually-handicapped people to become plumbers.
Kushwah explains that initially, people were hesitant to give him work. "People's doubt on my capability to deliver became a real issue," he recalls.
He was later hired as a plumber in a high rise building of BPA.
"After this, people had such tremendous faith, that orders began to pour in even while at home," says Kushwah.
K L Pandya, coordinator of skill development department in BPA, said that over 200 visually handicapped individuals are as skilled as Kushwaha in plumbing, pipes and completely trained in modern technology related to taps.
Other than plumbing, the handicapped persons have also been trained as masseuses and computer technicians. Some handicapped people earn as much as Rs 35,000 to Rs 40,000 per month, says Pandya.
As to why the profession of plumbing was chosen for the visually-challenged, Dr Bhushan Punani, executive secretary of BPA, says that the future seems bright in the field of plumbing. Students are also made conversant with modern technology. "People of other states are also taking inspiration from this initiative," he says, further claiming that this kind of training is given only in BPA.