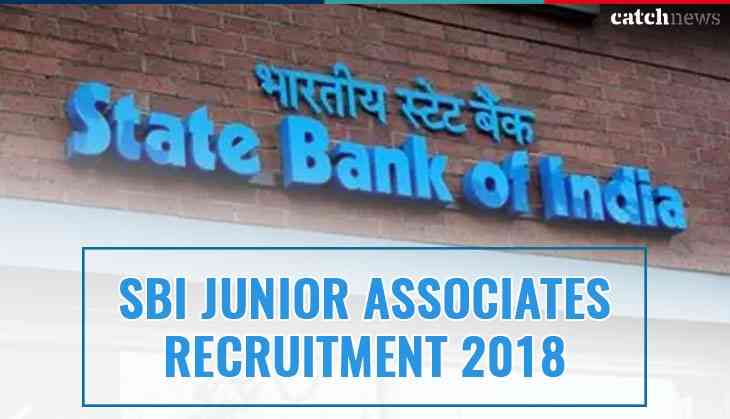 State Bank of India has released the official SBI Clerk 2018 Notification for the post of Junior Associate. While, the Preliminary exam of SBI Clerk 2018 was successfully conducted on 23rd, 24th, & 30th June in various slots and results were also released. The State Bank of India (SBI) Clerk Mains 2018 Examination has been scheduled to be conducted on August 05, 2018 i.e. on Sunday in two shifts (morning and afternoon shift).
The first shift of SBI Clerk Mains Examination 2018 has been wrapped up and the students to attempt their examination in shift 2, here are some important memorised questions for you that should not be missed by you. These questions will ease your Mains Examination and help you crack 2018 SBI Clerk Mains Examination.
SBI Clerk Mains Exam shift:
Shift-one exam --- 9 am to 11:40 am
Shift two exam --- 2 pm to 04:40 pm
Paper pattern of SBI Clerk Main exam 2018:
The exam will have the following sections:
General/financial awareness
General English
Quantitative Aptitude
Reasoning ability and computer aptitude
Duration of the exam: Two hours and forty minutes.
Memory based Questions: SBI Clerk Mains Examination 2018 2nd shift questions
SBI shift 2nd SBI Clerk 2018 Examination questions:
1. When is World Micro, Small and Medium-sized Enter prises (MSMEs) Day day celebrated - 27th June 2018
2. What does 'C' stands for in CAGR - Compound
3. Where is the headquarter of OECD - Paris, France
4. Pat' atu thermal Power plant is located in which Indian State - Jharkhand
5. Nabard to expand its long-term lending to how much amount in FY19 -Rs 80,000 crate
6. What is the theme of Yoga Day 2018 - Yoga for Peace
7. At which place, AIIB Meeting got held - Mumbai
8. Where is the Headquarters of Asian Development Bank (ADB)- Manila, Philippines
9. HU akud Dam is built across the Mahanadi River in which state - Odisha
10. Dudhwa National Park is situated in which state - Uttar Pradesh
11. Where will be 5th International conference on human excellence on Yoga (2019) held- Uttarakhand
12. What does "L" stand for in LSR- Liquidity (Liquidity Stress Ratio)
13. Lusaka is the capital of which country - Zambia
14. India lends how much amount to Seychelles for defence - Rs. 100 Million
15. Kishor i amonkar died recently, associated with which field - Classical
Vocalist
16. The Union Cabinet Chaired by Prime Minister Shri Narendra Modi has approved the establishment of National Institute of Mental Health Rehabilitation (NIMHR) at which state- Bhopal
17. What does 'E' stands for in SAWEN - Wildlife (South Asia Wildlife Enforcement Network)
18. What is the full form of LRS - Liberalized Remittance Scheme
19. AIIB will invest how much amount into NIIF for boosting infrastructure projects - Rs. 200 Million
20. IRDAI committee to review the regulations pertaining to Insurance Marketing Firms (IMF) head by whom - Suresh Mathur
21. Skoch award 2018 awarded to which ministry - Ministry of women an children welfare 22. What is the Venue of ICC women's world cup T20 2018 - West Indies
23. Best Feature Film at the 65th National Film Awards - Village Rockstar
24. What is GoldRush - It is a Gold accumulation plan for customers by Stock Holding Corporation of India Limited.
25. According to NITI Aayog, 40% of Indians will have no access to dr inkin water by - 2030
26. Which company expands partnership with NASA on flying taxi project UBE
27. The National Digital library HQ ( a project under Ministry of HRD) is located in - Kharaqpur
28. Actual insolvency when bank is not able to lend people is called —bankruptcy
29. Which city will host Ptavasi Bhatatiya Divas 2019 — Varanasi
30. Where is the mental health institute is located — Bhopal
31. Bonding contract between bond and bondholder- Bond indenture
32. CCEA approves continuation of Krishonnati Yojana till — 2020
33. Perfor mance of the ARC (Asset Reconstruction Companies) are under evaluation in the context of the mounting — NPA
34. Certificates of Deposit (CDs) is a negotiable money market instrument and issued in dematerialized form or as a — Usance Promissory Note
35. 105th Indian Science Congress was held in which state — Manipur
36. India's longest toad-tail bridge Bogibeel bridge is located in which State
37. What does "F" Stands in PFMS — Public Financial Management System
38. What is the theme of World wildlife day 2018 - Big cats - predators under threat
39. Insolvency and bankruptcy code of India — National Company law tribunal
40. As per 2011 census, what is the percentage of rural population below 15 years of age —
41. What is the function of SEBI —
42. One Question related to Reinsurance —
43. What are the features of Capital Market —