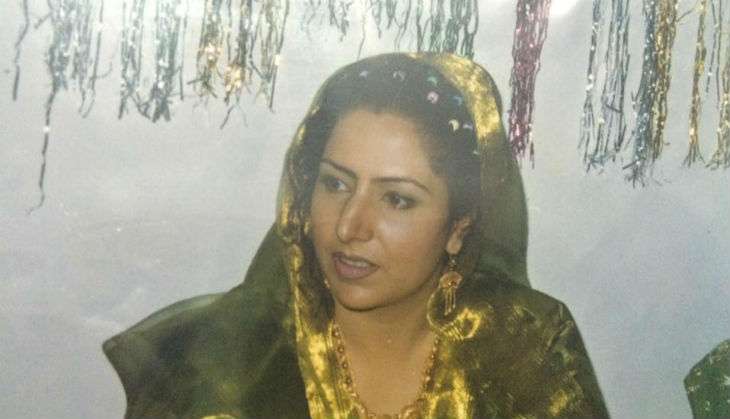 It was the annual Teacher's Day ritual as usual at Vigya Bhavan in New Delhi on 5 September. Names of teachers were called out and the awardees walked up to the President of India and the HRD minister to receive their certificates.
There is a brief moment of silence as the name Swargwasi Saiqa Shafi Wanchoo is called out. The crowd at the Vigyan Bhavan auditorium breaks into thunderous applause as they realise this is a posthumous award.
Wanchoo's mother collects the award and walks off.
The family must be so proud, many in the audience mutter. However, the reality is rather different.
"She was a victim of domestic abuse," Saiqa's younger sister Kahkkashan Wanchoo tells Catch.
A teacher & a social activist
Forty three-year-old Saiqa Shafi Wanchoo was an English teacher at Sonawar Higher Secondary School in Srinagar. She was also a social activist. "She put a lot of focus in rural schools. When floods hit the Valley, she did lot of work, helping the locals," says Saiqa's mother.
Saiqa was a philatelist - a collector of stamps. "She would often conduct exhibitions in her school and even won awards for the same. A highly talented individual, Saiqa was also the state coordinator for Innovation in Science Pursuit for Inspired Research (INSPIRE), an science programme for youngsters," says her sister.
News of her award reached the family on 1 September, just four days before the award function.
"The entire Valley is under a lot of turmoil. There's no information exchange or net connectivity. We came to know about National Teacher's Award just four days back and immediately came here," says Kahkkashan, who works with a TV channel in New Delhi.
Saiqa's death
A week before her death, Saiqa reportedly told her friends and colleagues that her in-laws wanted to poison her.
Saiqa's family allege that she was often subject to abuse from her in-laws, who were reportedly upset that the couple - who had been married for 16 years - had no children.
On the evening of 15 May 2016, Saiqa visited her mother at Chana Pora in Srinagar. After a brief conversation, she left for her in-laws place at Raj Bagh, about 5 kilometers away.
"Post dinner, she called up my mother. This was her daily routine," says her sister, adding that Saiqa later spoke to her nephew on the phone till about 11:45 pm.
At 1 am that night, Saiqa's husband called up her mother to inform her of Saiqa's death. Her in-laws took her body to SMHS hospital, where the doctor-on-duty declared her 'Dead on Arrival'.
"The postmortem report clearly states that Saiqa died under mysterious circumstances and that this of death by poison. It also mentions that there's suspected foul play as there was blood coming out from the mouth accompanied by frothing," says Kahkkashan.
"After her death we found out that her husband had an affair with a 25-year-old woman," she alleges.
The husband's family has refuted all allegations.
'Justice for Saiqa Wanchoo' online campaign
Saiqa's family and friends have taken to social media to bring the matter to light.
"The circumstances of her death are quite suspicious. We have not been able to file an FIR yet. We are still awaiting the postmortem report because of unrest in the valley nothing is working. Also, there's reports of medical negligence during postmortem. The doctor did not take liver the sample, blood sample, urine sample and frothing sample that was coming out of her mouth along with blood stains. There's ample evidence of police negligence. They did not take circumstantial evidence. Her room in inlaws house was not sealed. Nor her phone or water bottle she drank water from last was taken in custody," alleges Kahkkashan.
Catch was unable to reach the SHO in Kashmir for comments on the issue.