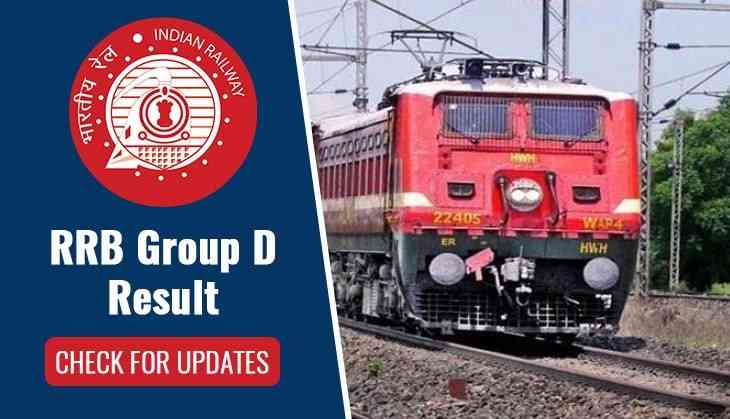 The Railway Recruitment Board, RRB has not released the Group D result until now. Even no official notification about the results have been released yet by the RRB. Earlier, the buzz was created that RRB likely to release the results at the end of February.
Some RRB officials also told that RRB likely to release the RRB Group D CBT result either on 27th, 28th or first week of March 2019. All expectation has gone vain, neither result notification has released nor result out.
RRB had released 62,907 vacancies last year to fill the jobs under Group D. Railway Recruitment Board has released the jobs on various posts like Helpers, Assistant Pointsman, Gateman, Track Maintainers, Porter, Sweeper cum Porter, Hamal, Hospital Assistant etc.
As per the reports, a result likely to release in the upcoming week. So, candidates who had appeared for the examination held in between September-December should keep your eyes on the official regional website of RRB.
As per the reports of Indian Railways, more than 1.17 crore applicants had appeared for the RRB Group D exam.
The results were delayed for a month due to which the carrier of over 1.8 crore candidates is suffering.
To check your RRB Group D results, visit these websites of RRB:
Allahabad (www.rrbald.gov.in), RRB Jammu (www.rrbjammu.nic.in), Kolkata (www.rrbkolkata.gov.in), Ahmedabad (www.rrbahmedabad.gov.in), Ajmer (www.rrbajmer.gov.in), Malda (www.rrbmalda.gov.in), Bangalore (www.rrbbnc.gov.in), Bhopal (www.rrbbpl.nic.in), Bhubaneshwar (www.rrbbbs.gov.in), Bilaspur (www.rrbbilaspur.gov.in), RRB Guwahati (www.rrbguwahati.gov.in), Chandigarh (www.rrbcdg.gov.in), Chennai (www.rrbchennai.gov.in), Muzaffarpur (www.rrbmuzaffarpur.gov.in), Mumbai (www.rrbmumbai.gov.in), Patna (www.rrbpatna.gov.in), Ranchi (www.rrbranchi.gov.in), Secunderabad (www.rrbsecunderabad.nic.in), Thiruvananthapuram (www.rrbthiruvananthapuram.gov.in), Gorakhpur (www.rrbguwahati.gov.in) and Siliguri (www.rrbsiliguri.org).