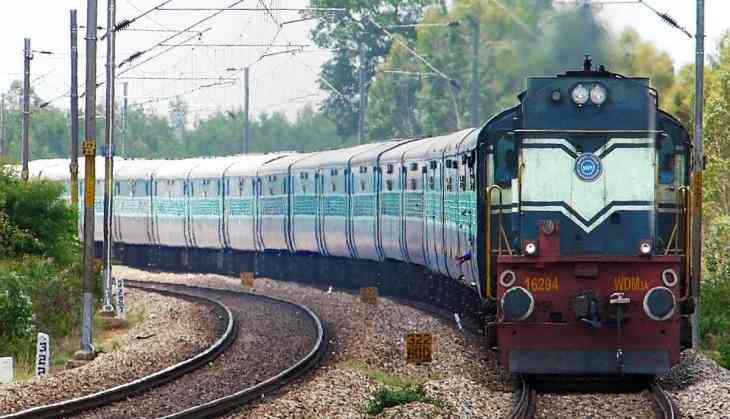 It's an alert for those candidates who have wanted to take the refund for their first stage CBT for the posts of ALP and Technician exam can apply on the official website of RRB. The online window for the selection of exam trade and bank account details for the refund of the Group C ALP and Technician exam date has been extended. Therefore, candidates who wanted to apply their details can log in to the official region based websites on or before the official date.
Earlier, the last date to submit the details was 1st October, which was later extended to 6th October and now, it has been extended to 21st October.
So, all the aspirants who want to apply can visit the RRB regional website.
Here is the list of official website link where you can apply for a refund:
RRB Mumbai (www.rrbmumbai.gov.in)
RRB Jammu (www.rrbjammu.nic.in)
RRB Guwahati (www.rrbguwahati.gov.in)
RRB Malda (www.rrbmalda.gov.in)
RRB Kolkata (www.rrbkolkata.gov.in)
RRB Patna (www.rrbpatna.gov.in)
RRB Muzaffarpur (www.rrbmuzaffarpur.gov.in)
RRB Secunderabad (rrbsecunderabad.nic.in)
RRB Ahmedabad (www.rrbahmedabad.gov.in)
RRB Ranchi (rrbranchi.gov.in)
RRB Ajmer (rrbajmer.gov.in)
RRB Bangalore (rrbbnc.gov.in)
RRB Allahabad (rrbald.gov.in)
RRB Bhubaneshwar (www.rrbbbs.gov.in)
RRB Bhopal (www.rrbbpl.nic.in)
RRB Chandigarh (www.rrbcdg.gov.in)
RRB Chennai (www.rrbchennai.gov.in)
RRB Bilaspur (www.rrbbilaspur.gov.in)
RRB Thiruvananthapuram (rrbthiruvananthapuram.gov.in)
RRB Gorakhpur (www.rrbguwahati.gov.in)
RRB Siliguri (www.rrbsiliguri.org)
Pay scale:
Candidates who will be selected in RRB Group C exam will get the pay scale of Rs 19,900 (Level 2 of 7th CPC pay matrix) plus other allowances as admissible.
Meanwhile, RRB is conducting the Group D examination across the country.
Watch Video: