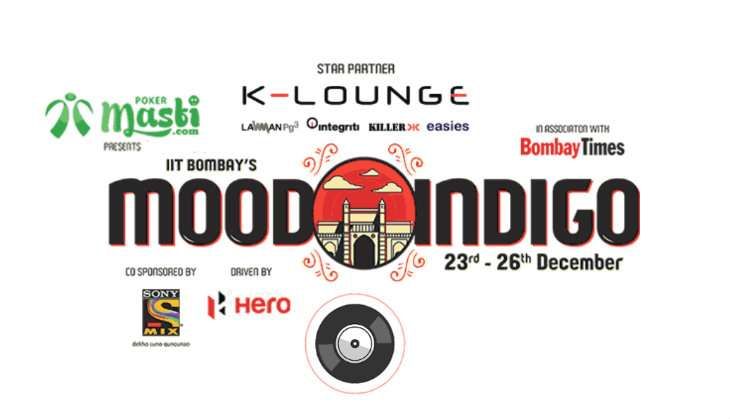 In an open letter to Mood Indigo, the annual fest of IIT Bombay, singer Sona Mohapatra lashed out at the students' "sexist" attitude. "For three years in a row, I've been getting calls from your Mood-I committee members for a concert in your festival but the invite always comes with a caveat. A BIG caveat. A non negotiable caveat. A 'MAN' needs to be clubbed in on the marquee to validate my stage, a paid stage in particular. A SOLO FEMALE headliner? Want to be paid a price? Just not possible. The 'men' have homes to support, we women just 'work' for 'fun'!" she wrote on her official Facebook page.
However, according to Mood Indigo organisers, it's the music industry which is to be blamed for the low representation of women in lead acts.
Speaking to Catch, Anmol Sureka, the overall coordinator of Mood Indigo festival, said, "The ratio of women as lead singers and artistes in popular acts is low in the music industry. In popular acts, we mostly have artists like Amit Trivedi, Shankar Ehsaan Loy, and so on."
Also Read: Yahoo, Sony, other Japanese firms top international offers at IIT Bombay placements
He added that IIT Bombay's festivals have hosted several women artistes in the past. "In the past, we have had women artistes such as international singer Simone Simons (Epica), Tulsi Kumar, Youtube singer VidyaVox, Asha Bhonsle and so on."
"We don't know why she passed such a comment. It's true that we did contact her, but the fact that we asked her to come with a male artiste is not true. We couldn't get her because her final quote was on the higher side and we work on limited funds. When we decide on an artiste, we don't look at gender," says Akhil Dhoot, Mood Indigo coordinator.
Reacting on Mohapatra's comment that IIT Bombay direspects women, he said, "It's not true. We have several women in our core team. Girls at IIT Bombay are respected and given equal opportunities. They take part in activities and compete against boy's hostel. Everything is based on aptitude and there's no quota for anyone."
In a Facebook post on Friday, Mohapatra had stated that the institute doesn't even realise the blatant sexism it is propagating, which is "sickening".
"What cultural festival has for decades showcased only men headliners on their stage, be it music, literature, politics, comedy or ANY other domain????? Yours- Mood I," she stated in her Facebook post. "The only few humans of my gender who have landed up 'performing' in this 'cultural' festival are either 'not paid' or could , only under the umbrella of another man or in a 'troupe' of some kind. That you don't even see the blatant sexism that your institute & festival is propagating is sickening."
Mohapatra also alleged that this 'blatant sexist' attitude is being followed by other leading educational institutes.
"That the premiere educational institutes of the country are blindly propagating such values while the government is putting a spotlight on the plight of the 'Beti's' in the country in their public campaigns in 2016 is ironical. You ought to be leading the way in my not so humble opinion not just counting on the government for everything. You have no business being in the business of education using this country's tax-payers money when you do not pursue its constitutional ideals. That your students are supposedly the top 'intellect' of our country & are being groomed to be in the top echelons of our country's future scares me.
"They will go into the real world with this deep conditioning & this cycle of shit will continue till it gags our society & mankind!"
The institute is expected to post it's official comment on the incident today.
Read Sona Mohapatra's complete post here: