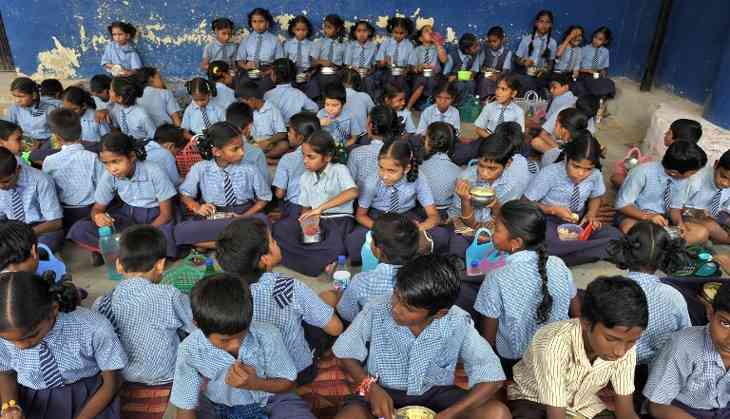 In Rajasthan children studying in Class 5 in schools sponsored or aided by the state government will have to take a centralised test at the end of the current academic session. This has raised the hackles of a section of education activists there.

The state-wide test, which will replace school annual examinations for Class 5, is designed to fix accountability of teachers and to identify students in need of extra attention, according to a notification by the state's primary education department.

According to some activists, however, the move violates the Right of Children to Free and Compulsory Education Act, popularly known as the Right to Education (RTE) Act. Equating the proposed test with a board-level exam, they have pointed out that the Act bars board-level exams for students of up to Class 8. Until then there should be a process of continuous comprehensive evaluation, not annual exams, and no detention of students.

Activists, however, fear the new test will eventually lead to the detention of students who fail to clear the test. "As long as there is no amendment in the RTE Act, the older law exists that says that state governments cannot conduct board examinations till Class 8. The point of not having the no-detention policy means exactly that ... This is a violation of the RTE Act," said Ambarish Rai, convenor of the Right to Education Forum.

Catch tried reaching the concerned authorities over this allegation, but there was no response.

However, a source in the state's school education department said: "It will be just a periodical evaluation exercise to have an idea on the progress of the students' learning after a particular level. Students won't require any additional preparations for these exams. Rather, the test will be aptitude-based and will try to assess the ability and understanding of a student to apply the lessons learnt, solve the problems."

The notice in question, dated 26 October, also states that the purpose of the test is not to 'pass' or 'fail' students, who will receive grades according to their performance.

Students taking the test will also be charged a fee of Rs 40. This again has not gone down well with activists."The examination fee ... is also a violation of the RTE Act," Rai said.

This is not the first time the issue has come up. The Council for the Indian School Certificate Examination (CISCE), a premier national examination body, announced in June that it would also conduct board exams for Classes 5 and 8 from 2018.