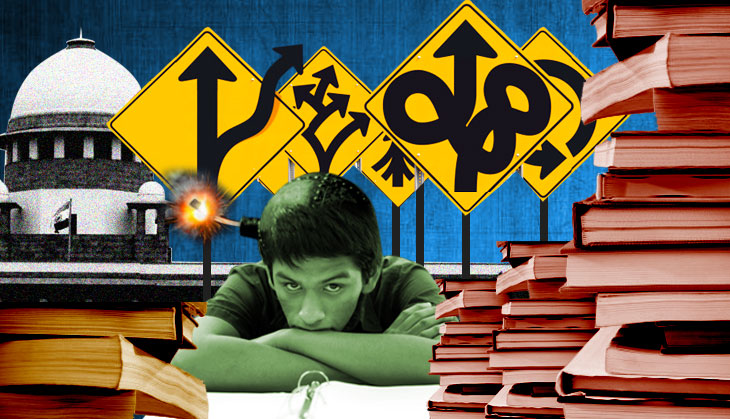 National Eligibility-cum-Entrance Test (NEET) exam, has been postponed by a year and will now hopefully be conducted in 2017.
The Supreme Court's order will be put on hold for a year, according to sources.
The Centre on Friday cleared the ordinance to postpone the NEET exam by a year so students have ample time to prepare.
The decision comes after a meeting chaired between Union Health minister JP Nadda and other state health ministers over the matter.
The meeting was convened after several parliamentarians opposed the common medical entrance test, saying the NEET has created confusion among students who have already applied for the state entrance exams.
Earlier today, Delhi Chief Minister Arvind Kejriwal wrote to Prime Minister Narendra Modi asking him not to bring any order against the Supreme Court ruling on NEET, saying students had welcomed the decision as it discouraged financially sound parents from making 'donations' to admit their children into reputed private medical colleges.
Kejriwal added that it is also being said that many politicians are running their own private medical colleges, in which some institutions are indulging in the practice of accepting large donations, which is why they were vehemently against the NEET examinations.
Arvind Kejriwal writes to PM Modi; requests him to not overturn SC's order on NEET
The Supreme Court had earlier ruled that the students will have to appear for NEET starting this academic session to seek admission to any medical or dental colleges in the country.
The opposition parties have raised concerns that the students passing out from the state boards in vernacular languages and living in remote areas may not be able to perform well enough in common entrance exam despite being competitive.
- ANI