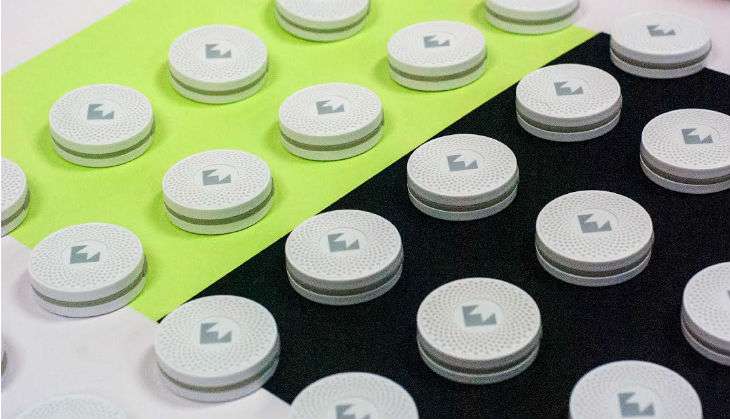 Customers at Mumbai's Dharavi market will soon be able to browse a shop's collection on a mobile phone, all thanks to IIT Bombay, Swansea University and Google.
Students of the Industrial Design Center (IDC) at Indian Institute of Technology (IIT) Bombay, in collaboration with Swansea University - UK, have developed a 'physical web' for Dharavi residents to help them promote their business.
This project is part of Google's Internet of Things Technology Research Award. About 100 devices called 'beacons' provided by Google are being deployed in Dharavi. In the first phase of the plan, 30 shops in Dharavi's markets will be connected to the physical web through these beacons.
Explaining how this 'physical web' works, an institute spokesperson said, "Customers with smart phones are advised to keep bluetooth, location and internet data 'On' and turn on the physical web/ nearby settings in the Chrome browser. When a customer is in the proximity of any such beacon-enabled shop, the customer will get a notification in his smart phone via bluetooth. They can then browse through all the products available there through an interactive interface. Thus, the customer gets an overview of the products that all the shops in Dharavi have. This will help the customer make an informed choice."
This enhanced shopping experience hopes to not only boost the customer-seller relationship but also attract more buyers to the markets of Dharavi. "In the greater scheme of things, this will bring a change in the way Dharavi is perceived," said the institute.
Dharavi, once considered a slum with narrow lanes, has now blossomed in to a self-sustained informal economy. The dense population of around one million generates a estimated $1 billion annually. Industries that work in the domain include leather, garment, recycling, pottery, etc.
According to Chinmay Parab, IIT Bombay student, "Most new technologies, at inception, are exclusive and cater to only those who can afford the technology. We questioned 'Can we use technologies that cater to the wealthy for ones who really need it?' This technology of 'Internet of Things' will provide the population in the resource-constrained environment of Dharavi an exposure to vast possibilities."
The Google IoT Research Award gives students access to 100 beacon devices designed to allow any smart device to interact with real-world objects - in this case, shops in Dharavi -without having to download specific applications. The IoT Research Award was announced in February 2016. Professor Matt Jones of Swansea University and Prof. Anirudha Joshi of IDC had applied for this topic as a collaborative project.
"Shops which are part of the deployment are given a poster that asks people to turn on bluetooth to experience the physical web. Also, we have been publicizing this project using social media," Parab added.