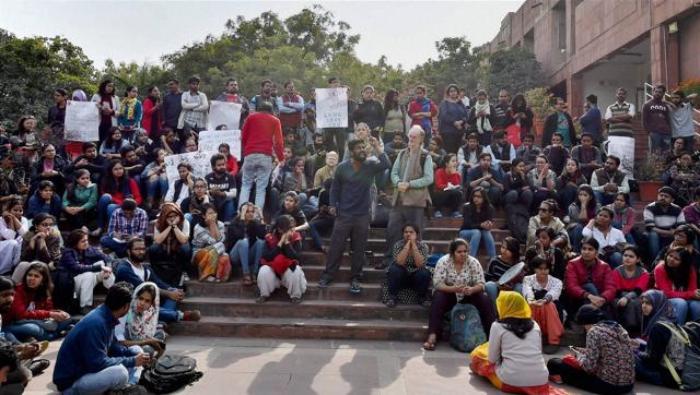 In what appears to be a turnaround after the TSR Subramanian committee suggested restricting students' unions as part of a new draft education policy, the Union HRD ministry on Wednesday released a document that "encourage(s) the positive role played by students' union".
The document titled 'Some Inputs for Draft National Education Policy 2016' was released for public feedback, according to the Hindustan Times.
The TSR Subramanian committee was set up in 2015 to recommend changes to the education policy that has remained unchanged for almost 30 years. Though the committee's report has not been made public, some of its recommendations have been online for a few weeks.
Among its many recommendations, the one that said students unions must be restricted from carrying out political activities was most criticised. The recommendation had said: "prohibiting such activities within the campuses - or within a radius thereof - will be considered as reasonable".
However, the draft of the new education policy released for public opinion says that the government will encourage the positive role played by students' unions in furthering the interests of democracy "and strengthening the democratic systems, governance and processes as well as debates, discussions and pluralism of thoughts".