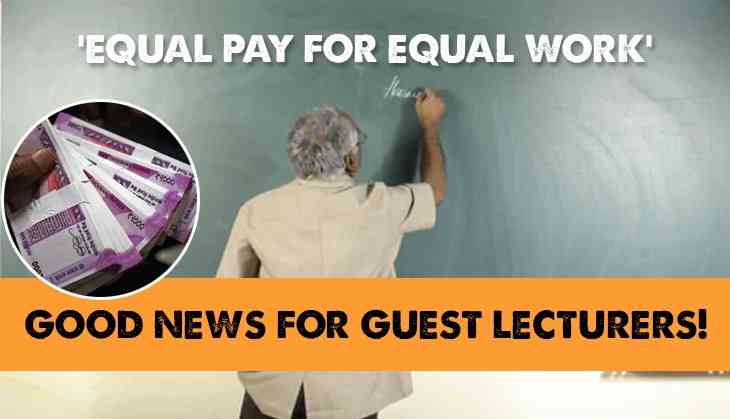 Good news for Haryana's guest or contract-based lecturer as Haryana Government led by Chief Minister Manohar Lal Khattar has increased the monthly remuneration amount of lecturers.
As per the agency reports, the Haryana government has extended the benefit of 'Equal Pay For Equal Work' to the contractual guest/extension lecturers who are working in State Government colleges.
Education Minister Ram Bilas Sharma said on Thursday that all guest lecturers and extension lecturers of government colleges will be paid of Rs 57,700 per month.
"By extending this benefit to such incumbents, an additional exchequer of about Rs 81.27 crore annually will be borne by the State government," said Education Minister.
Also, there is some detailed guideline has been issued by the Higher Education Department.
Guest Lecturer Salary in 2018:
Earlier in July 2018, the Haryana government decided to hike the salary of guest teachers by 20 to 25 percent, PTI reported.
Khattar government also decided to raise the salary twice a year in the month of January and July equivalent to the cost of living index, Sharma added.
Later, it was decided that the guest faculty of Master or school lecturer, JBT/Drawing would get a salary of Rs 30,000, Rs 36,000 and Rs 26,000 respectively from 1 July 2018.
Also Read: Railway Recruitment 2019: Railways to release over 2 lakh new vacancies, says Piyush Goyal