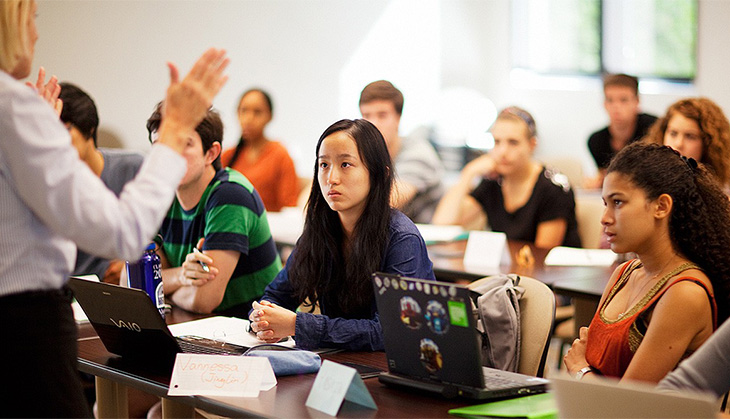 Despite the ongoing efforts to improve gender diversity, the number of women students in top IIMs have plummeted to 26% this year from 27% in 2015.
A total of 649 women are part of the 2016-18 MBA batch at the top six Indian Institutes of Management (IIMs) - Ahmedabad, Bangalore, Calcutta, Lucknow, Kozhikode and Indore.
However, the overall diversity levels have improved since 2012. In 2013, about 800 women (32%) were admitted in top IIMs. The downward trend commenced since 2014 when 28% women were admitted - dipping further by 27% in 2015 and 26% in 2016.
The overall percentage of women applicants has remained the same. "It is very difficult to say why there has been a drop. We will have to dig deeper into our applicant pool and see. Naturally, if 25% women apply, then we cannot get 40% women in our schools," Neeraj Dwivedi, admissions chairperson at IIM Lucknow, told the Economic Times.
While corporates are trying to improve gender diversity at workplace, the plummeting figures at top IIMs are definitely demoralising. Some experts say that there aren't enough women role models to encourage aspirants. A lack of women-friendly work environments could also be a key factor.
Globally, top business schools take in to account several factors during admissions. As a result, candidates with average GMAT scores are also accepted. However, in India, IIMs are public institutes. "We have to be very careful that there are no problems that can be challenged later," said a former CAT Convener.