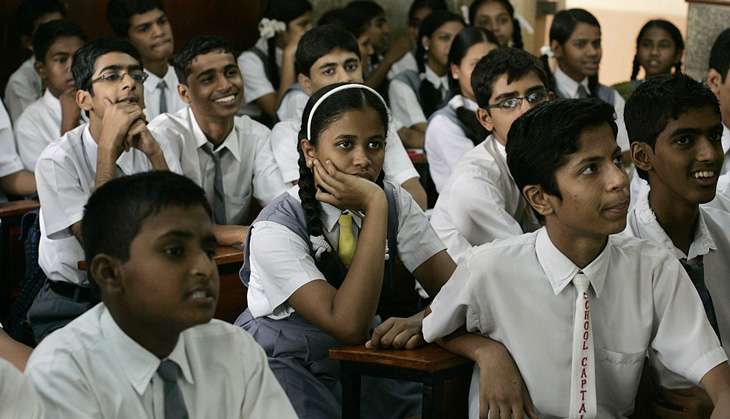 It would appear that many parents prefer their children to appear for the Class X Board exams over school-based exams. According to recent statistics, merely 4.37% candidates opted for school-based exams across the country in 2014. The figure further dropped to 4.09% in 2015 and 3.95% in 2016.
The Ministry of Human Resource Development is considering re-introducing Board exams for Class X students, following concerns over dropping academic standards. The Board exams were scrapped about six years ago. A final decision on this will be taken at the Central Advisory Board of Education (CABE) meeting on 25 October, 2016.
"Except CBSE, no other boards have introduced the optional scheme of Class X exam in their schools. The duality of the scheme under CCE (Continuous and Comprehensive Evaluation) creates confusion, especially in terms of national parity in secondary level examination standards. The number of students opting for School Based Exam (scheme I) for Class X is insignificant in comparison with the national size on the number of students appearing in Class X board examinations," notes a document on Agenda Items of the 64th CABE meeting.
Also Read: AAP to launch 10 preschools soon; Here's a look at Delhi govt's ambitious 3000 Early Learning centre
According to a survey report, conducted by Educational Consultants India Limited (EdCIL), "The mind-set of parents continues to be same (in favor of Board exams) even after the introduction of CCE scheme in 2009-10". It adds that parents feel children taking the internal school exams are considered 'medium standards' as compared to those passing the Board exams. EdCIL's survey was conducted in 192 CBSE schools in the country, reported the CABE meeting document.
Several parents Catch spoke to reiterated similar views.
According to Delhi-based Koel Dhar, Board exams are much more practical for students. "Many entrance tests or higher education institutes ask for Class X Board examination scores during admission. It's better to be prepared in case such a situation arises," she says. Dhar's son is currently pursuing MBBS from Maulana Azad Medical College, New Delhi.
The document on CABE meeting Agenda Items also notes that "children are losing the habit of regular studies and are not preparing for the examination as they used to do earlier since they now know that they are not going to be detained by the school due to the huge weight-age given to the co-scholastic evaluation under the CCE pattern."
However, Venita Thakur, whose daughter appeared for the Class X school exam in 2016, has a different opinion on the issue.
Also Read: JNU student missing: Fact, fiction, politics behind Najeeb Ahmed's curious disappearance
Back to stressful days
"Many children do not fall in the intelligent or bright kids' bracket. What happens to them? The previous system put a lot of pressure on children. I know my daughter's strengths and weaknesses. She is an average student, scoring in the range of 65% to 75%."
Thakur's daughter scored 8 CGPA in Class X school-based exam at Noida International Public School, for which she credits the school system. "The question paper is set by external experts. But it's the teachers who evaluated her answers. The teachers know my daughter. They have seen her growing up from childhood, understand her personality. Most importantly, my daughter was relaxed and focused on her assignments throughout the year. It makes a huge difference," she adds.
Also Read: Are we liberal? A student from Ashoka University writes an open letter
She also points out that in some cases, more than parents, it's peer and societal pressure that puts the pressure on kids. "A Class X student is not mature enough to handle pressure. If the system of Board exams are back, I am afraid kids may start taking wrong steps and avoid communication. Just look at the pressure on children appearing for JEE!" she reasons.
Professor Venita Kaul, DiIrector, CECED & SES (School of Education Studies) at Ambedkar University and also a member of EdCIL says, "This is being reverted without considering the rationale for the decision which is to address issues of stress and suicides. To address the rationale and yet address popular demand it may be a good idea to not make this assessment summative but allow for a flexible system as in the open system of at least two to three chances later without any penalty."
In 2010, Central Board of Secondary Education (CBSE) scrapped Class X examination and replaced with the current Continuous and Comprehensive Evaluation (CCE) to reduce pressure on students. CCE evaluates a child's throughout the year through tests and other activities.
Edited by Abha Srivastava