If you are a parent to a toddler or a primary schooler, then you know all too well about the pain of getting your little one to stop spending long hours on gadgets.
How many adults do you know who do not use a phone or a computer or any other gadget? It should not come as a surprise to you that children imitate the adults they spend time with. And as they grow older, you are bound to grow exasperated with their gadget obsession.
Feeling helpless yet? Don't fret! All you need to do is to introduce your little ones to some creative apps that will help to educate them while challenging their minds.
Here is a list of 7 apps that are educational, constructive and creative and more importantly, fun!
1. ABC Kids - Tracing & Phonics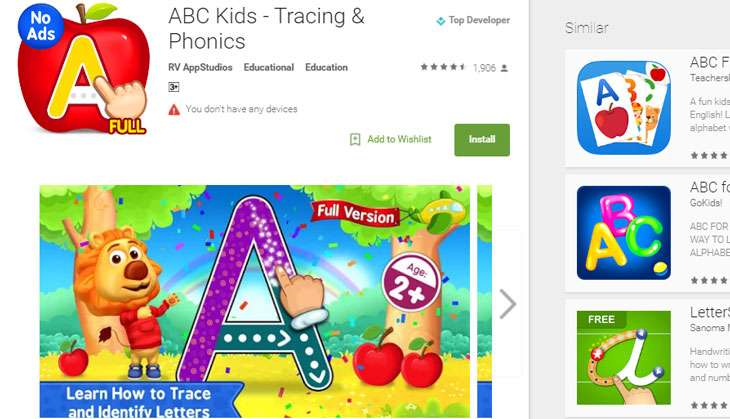 A free phonics and alphabet teaching game, ABC Kids is meant for kindergartners and primary school children. Th app has several features to help children recognise letter shapes and associate them with phonic sounds. It has been designed with adult participation in mind. The app enables adults to engage Teacher Mode and modify the settings to keep a track on their child's progress and facilitate better learning.
2. Kids Animals Jigsaw Puzzles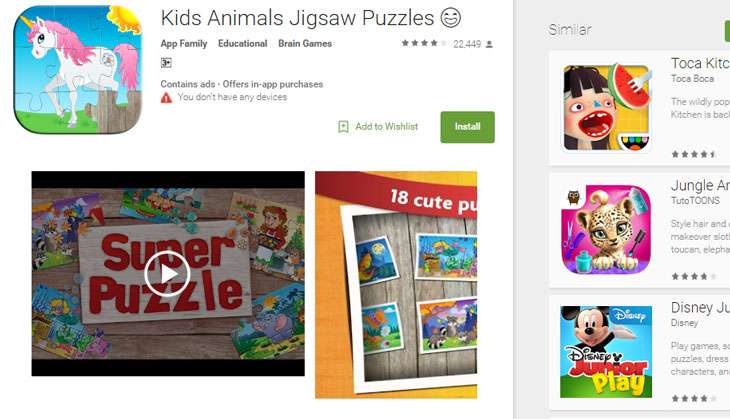 Psychologists and paediatricians have always spoken in favour of puzzles. They help develop the brain, assist in shape recognition and sharpens memory. The Kids Animals Jigsaw Puzzles app comes with six free puzzle games. Based on you child's skill level, you can choose on how many puzzle pieces to use - 6, 9, 12, 16, 30 or 56 pieces.
3. Fruits and Vegetables for Kids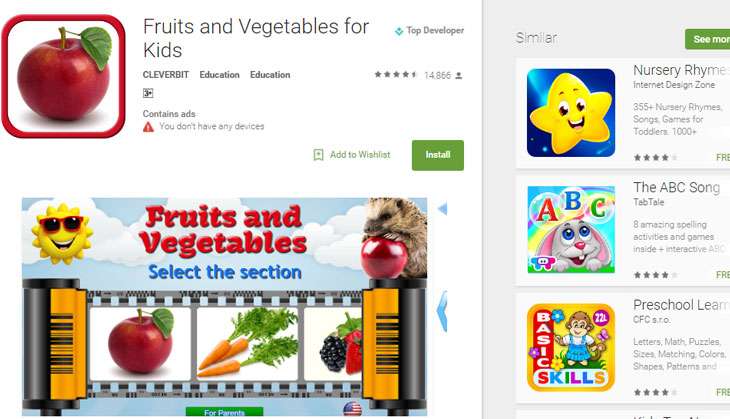 screengrab
This free educational app aims to help tiny tots identify the names of fruits and vegetables with flashcards with images."Regardless of the number of correct answers given, and of stars earned, the child's developing skills will be fostered by enthusiastic applause and floating balloons," the app description reads.
4. Supermarket - Game for Kids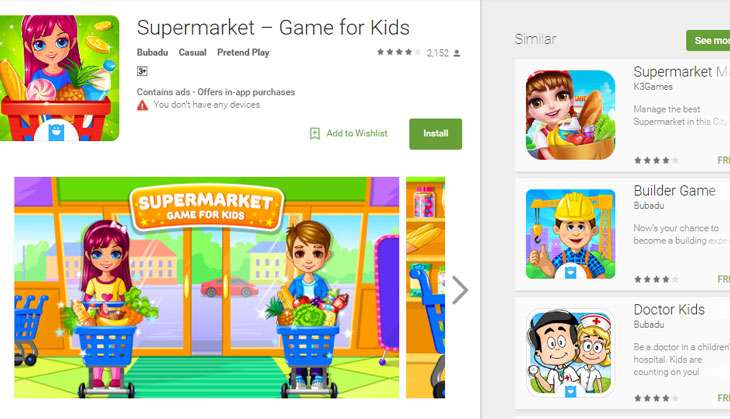 A play-cum-educational app, Supermarket aims to teach children the concepts of selection and transaction. The game has several sections such as groceries, fruits and vegetables, cash register and so on. It also has several popular mini-games for kids.
5. Kids Painting (Lite)
Kids love painting on screen. And this is a perfect app for that. Children can either paint by hand free-style or select an image and paint it with various colours. The painting can also be downloaded for you to awe at it later.
6. LetterSchool Free - write abc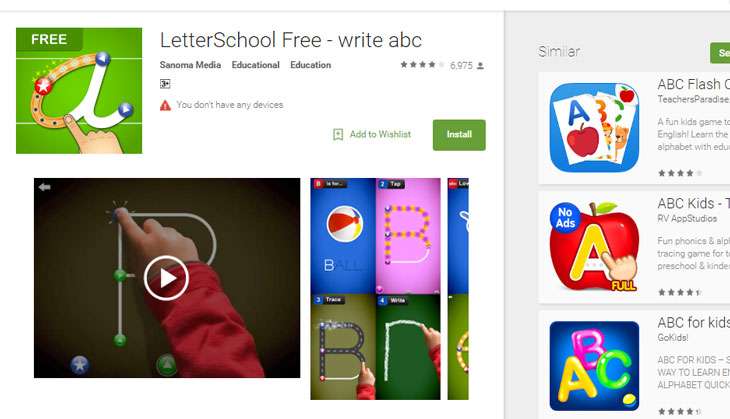 This application teaches children how to read and write the alphabet and numbers through four games. It also teaches children the difference between uppercase and lowercase letters. The app states that it has bagged two awards - Tabby Awards Users' Choice 2014 and Teachers With Apps Certified. "The app has been recognised worldwide by experts as a tool for learning to read and write and it truly shows," the app description reads.
7. Preschool Learning Games Kids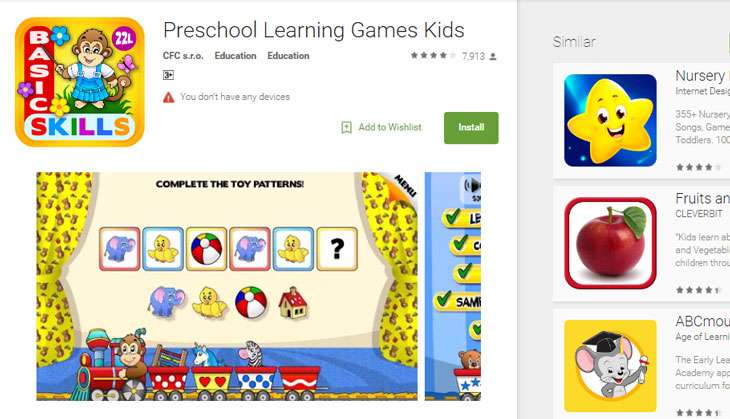 This Parents' Choice Award-winning app helps primary school children learn about letters, counting, colours, shapes and sizes, shadows, puzzles, and so on. Developed by a team of educational experts, the app has cute monkeys who guide the children on their educational journey. This one is a must download on our list.