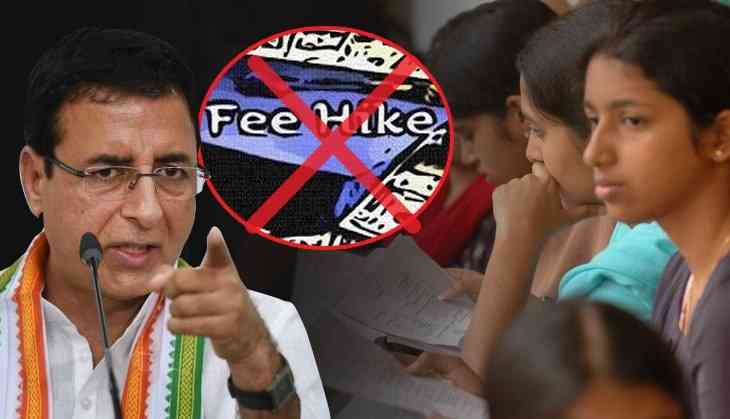 The Central Board Secondary Education (CBSE) decision on increasing the board examination fee has erupted a controversy across the nation. Now, Congress has joined the CBSE fees hike row on Monday and demanded to take back the decision.
Congress also blamed the BJP government and alleged that it is an attempt made by the Modi led government to target the SC/ST communities.
According to the Congress chief spokesperson Randeep Surjewala said that after a step-motherly treatment to Dalits and tribals, BJP government is now targeting the school children by increasing the fees of board exams.
Surjewala slammed the government for destroying the dream of BR Ambedkar i.e. 'become educated and struggle'.
Hence, Congress spokesperson demanded the BJP government to take back its decision for raising the board examination fee.
CBSE fee hike
CBSE on Sunday increased the board examination fees of class 10 and class 12 by up to Rs 1,150, the first hike in the last five years.
For general category, CBSE just doubled the fees for Class 10th and 12th from Rs 750 to Rs 1,500 for five subjects.
Surjewala, in a statement, claimed exploitation of Dalits and tribals has increased during the BJP rule, and now it wants to put an end to cheap education by "raising the examination fee by 250 percent".
Also Read: CBSE Board exam 2020 fees revised! Check new fees structure for Class 10, 12
For SC, ST students, CBSE raised the fee by 250 percent for class 10, 12.
Earlier, parents also protested against CBSE's decision of the fees hike as it directly affected to the pockets of parents.
Also Read: Parents oppose CBSE's decision to hike board exam fee