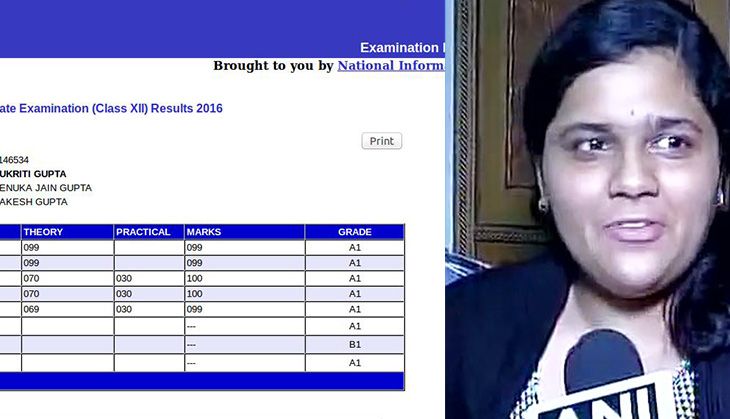 The results for the CBSE Class 12 examinations for 2016 were declared on 21 May.
Delhi girl Sukriti Gupta topped the examinations with a whopping 99.4.% score. Gupta, a student of Montfort School Delhi, scored 497 marks out of 500.
Haryana's Palak Goyal came in at second place with 496 marks, while Chennai's Ajish Sekar and Haryana's Somya Uppal tied in the third position.
Sukriti Gupta's marks:
English: 99
Mathematics: 99
Physics: 100
Chemistry: 100
Computer Science: 99
Total: 497/500
In the category of differently-abled students, Mudita Jagota, from Faridabad's DAV Public School topped with 485 marks.
Siddhartha Biswas, a student of RK Puram's Kendriya Vidyalaya came in second, while the third position went to Raskhit Malik from Amity International School, Noida.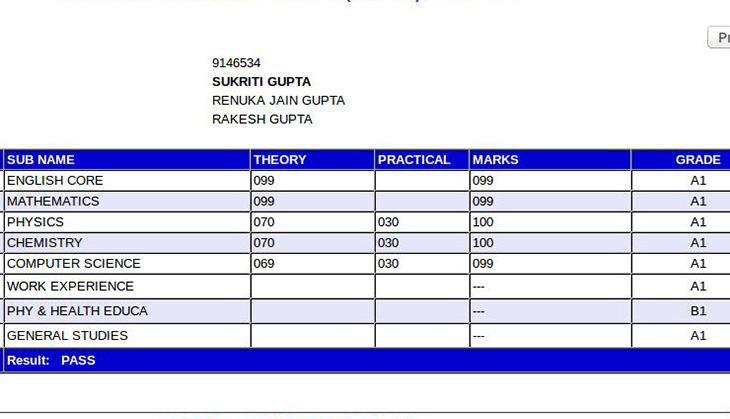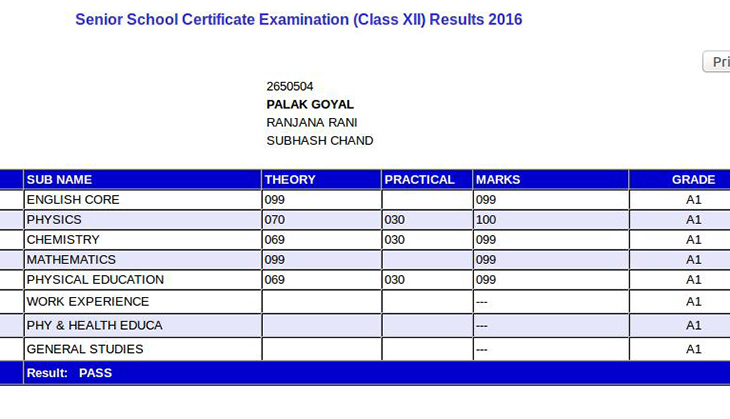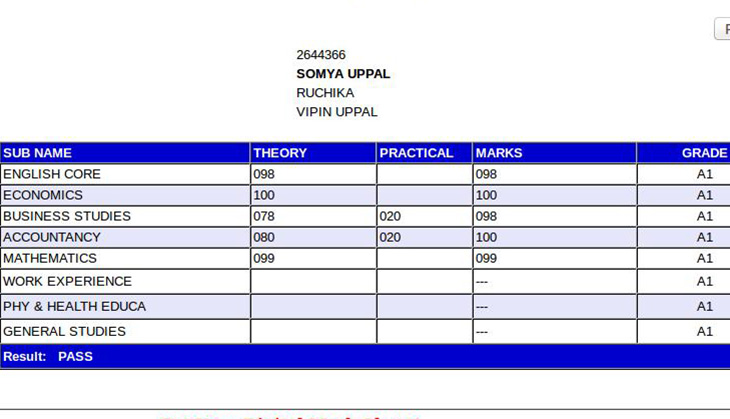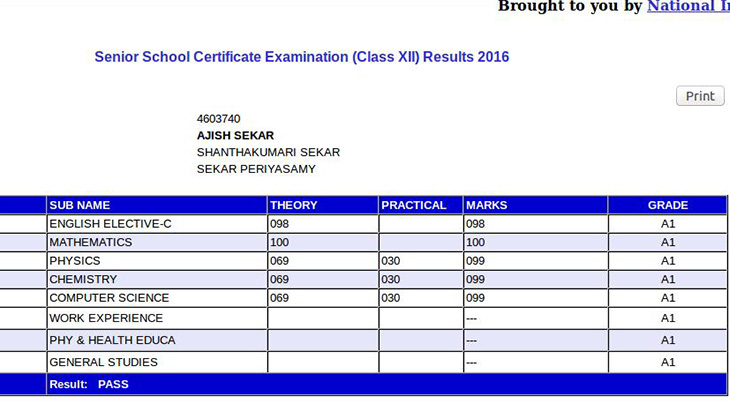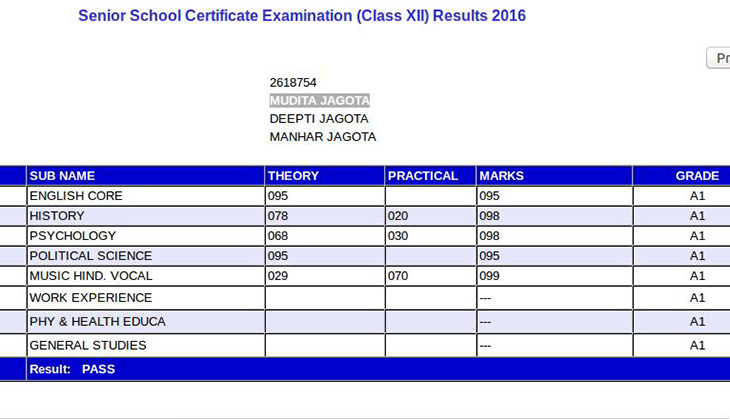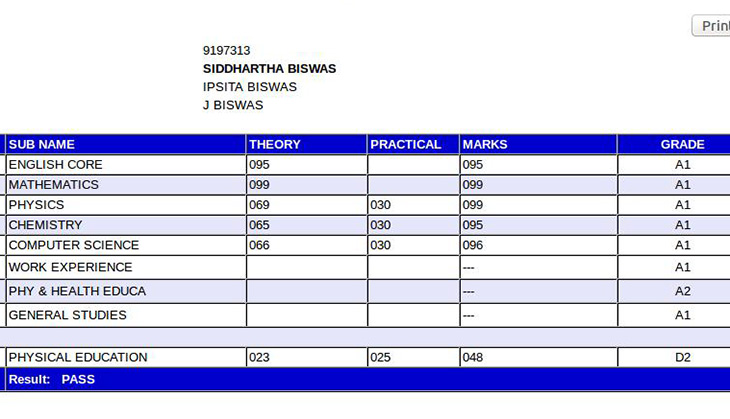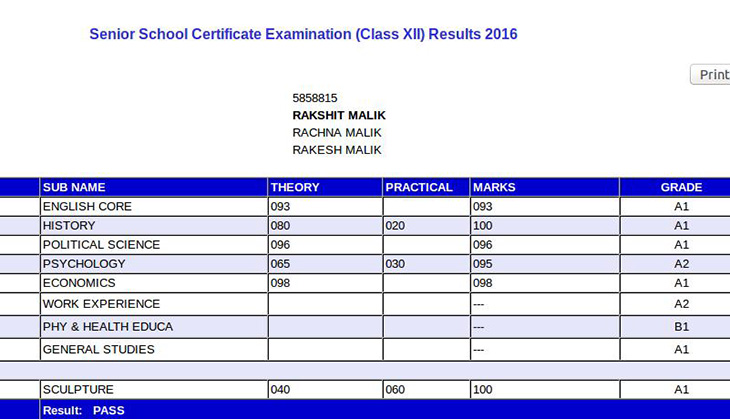 According to the Central Board of Secondary Education, Kerala's Thiruvananthapuram region registered the highest pass percentage in the country - with 97.61%.
The Chennai region (Tamil Nadu) came in second with a 92.63% pass percentage.
In total, 1,065,179 candidates registered for Class 12 examination this year - up by 2.38 % from 2015. The total pass percentage of 2016 stood at 83.05%.
The results of all ten regions - Ajmer, Bhubaneshwar, Panchkula, Delhi, Guwahati, Chennai, Patna, Allahabad, Thiruvananthapuram and Dehradun - were declared on 21 May.