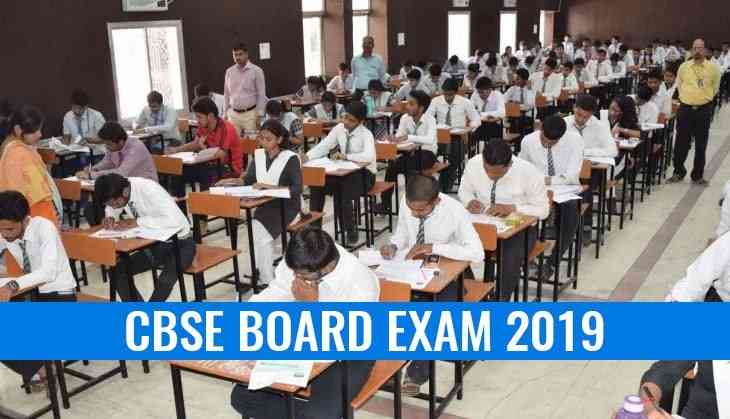 Central Board of Secondary Education, CBSE has started the revaluation process on its official website for Class 10th board exam result which was released on 6th May 2019.
The rechecking process link would activate today. Therefore, candidates who are not satisfied with their marks then, they can apply for the verification process and then revaluation of their result.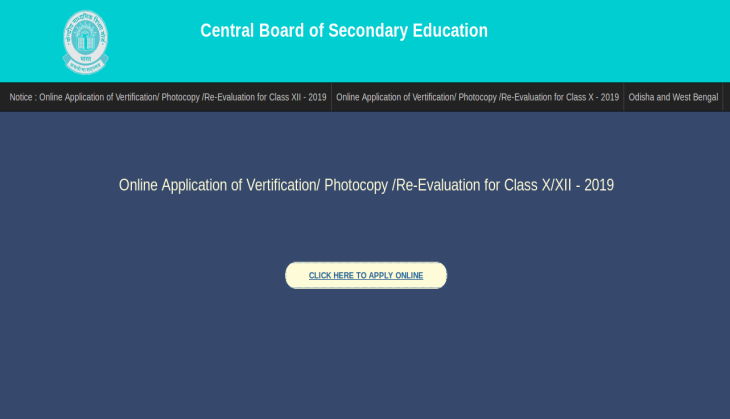 To apply for the verification process, candidates will have to pay Rs 500 as a processing fee, per subject. The revaluation process window will remain to activate until 14th May (5:00 pm).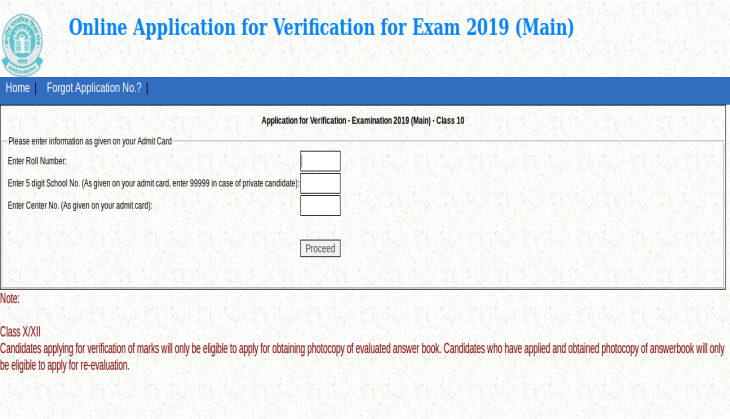 Candidates who want to re-evaluate their answer sheets will have apply between May 31 and June 1 (5 PM) with a processing charge of Rs 100.
CBSE would accept the re-evaluation request only for theory portion.
Here's how to apply for CBSE Class 10th Re-Evaluation Process 2019:
1. Visit the official website of CBSE at cbse.nic.in
2. Click on the link Online application of Verification/Photocopy/Re-Evaluation for Class X/XII-2019'
3. Click on the link of CBSE Class X re-evaluation
4. Submit your details asked on the new page like roll number, exam centre number, school number
5. Click on Proceed
6. Apply for the subject which you want to re-checked
7. Make online application fee payment of Rs 500
8. Submit the complete process
9. Save your generate id and password for future purpose
Important details to know:
Verification process: 10th May to 14th May (till 5:00 pm)
Application fee: Rs 500 per subject
Application for a photocopy of answer sheet: 27th May 2019 to 28th May 2019 (till 5:00 pm)
Application fee: Rs 500 per answer book
Re-evaluation or Re-checking process: 31st May 2019 to 1st June 2019 (till 5:00 pm)
Application fee: Rs 100 per question
Also read: CBSE Class 10th boy who idolized Stephen Hawking, died during Board exams scores nearly 100 in 3 subjects