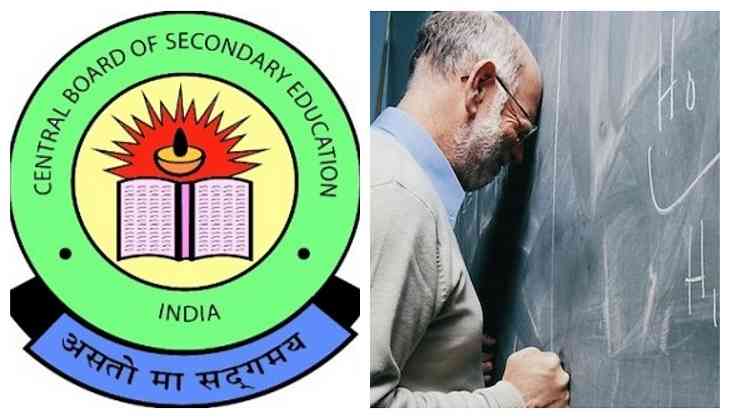 The Central Board of Secondary Education (CBSE) has taken a big step against those teachers who made errors during the CBSE Class 10th, 12th Board examinations. Yes, CBSE has sent notices to 130 teachers in the country for not making the evaluation of board Class 10th and Class 12th answer scripts properly.
As per the reports, after the re-evaluation request was made by the Board students, there were miscalculation mistakes were found because of which Board has decided to suspend the teachers from their respective post.
Likewise, some action will be ordered by more regional offices against schools, teachers or coordinators for doing the same mistakes while re-checking the copies, said Board officials.
According to the reports by HT, at least 5 teachers- three from government schools and two from private schools have been suspended for committing this huge mistake as there were around 50-55 marks gaps found during the re-evaluation of Class 10th and Class 12th Board exam answer copies of the student.
As per the Board officials, the highest number of teachers who got the notice is from Patna where 45 of them have been found guilty for doing the same mistake as well as also for tarnishing the Board's reputation.

Board official also said that action has also been taken against 14 erring teachers in Chennai, 11 in Allahabad, 27 in Dehradun, two in Guwahati and one in Trivandrum, and eight each in Ajmer and Panchkula.
The all teachers have been suspended for doing the major mistake while totalling of marks in Class 10th and Class 12th Board exams.
On 1st June 2018, CBSE had started the process of re-evaluation for those students who had appeared for the Board examination and wanted to re-checked their answer copies for getting not satisfied with board markings.
Watch Video:
Also read: UGC will be replaced by Modi government with this new Higher Education Commission of India