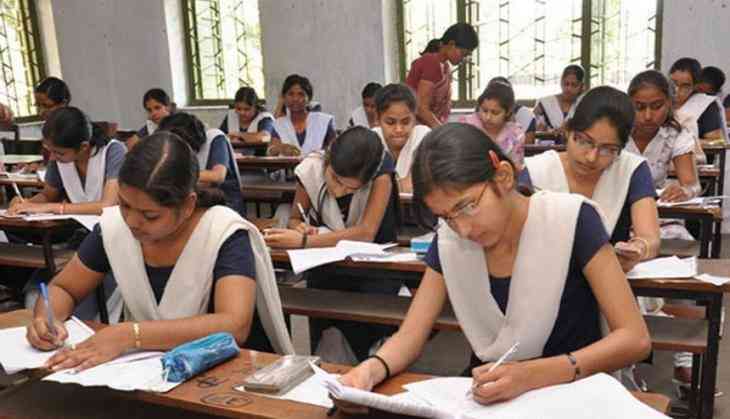 The Central Board of Secondary Education (CBSE) board examination for class 10 and 12 begins today (5 March) throughout the country. This year around 28 lakhs of students, who are going to appear for the examination at the various examination centres in the country.
Before entering the examination hall, candidates to remember the changes introduced by the board this year.
Also read: CBSE Class 12th Board Exams 2018: Know the last minute tips given by last year's topper to score great
As this year there was a total of 16,38,428 candidates going to appear for the Class 10 examination. For Class 12 board examinations, there are 11,86,306 students have registered for the examinations.
According to the reports, Class 10 board exam will be held at 4,453centres in India and outside the country, there are 78 centres where the exam is conducted. Simultaneously, for class 12 board exam, there are 4,138 centres in India and 71 in foreign countries.
From this year, Class 10 board exam has been reintroduced by the board after finishing the CCE (Comprehensive and Continuous Evaluation) pattern from the examinations.
CBSE has also revised the passing criteria for the Class 10 board exams to give a sigh of relief to the students. Students who are going to appear for the first time in the board examination starting from 5 March need to score overall 33 percent only.
Differently-abled candidates who have registered for the board examinations would able to use computer and laptops to write their examinations. Students only have to submit their certificate given by the medical practitioner or qualified psychological consultant for having the benefits of the computer facility.
Candidates also suffering from Type 1 diabetes disease are allowed to carry the eatables product to the examination hall. These following food items, students can carry along with them:
Sugar tablets, chocolate, fruits (banana, apple and the other) and also allow taking snacks like a sandwich. Board students can also take the water bottle to the examination centre.
Also read: CBSE Class 10th Board Exam 2018: Good news! Passing percentage revised for the students