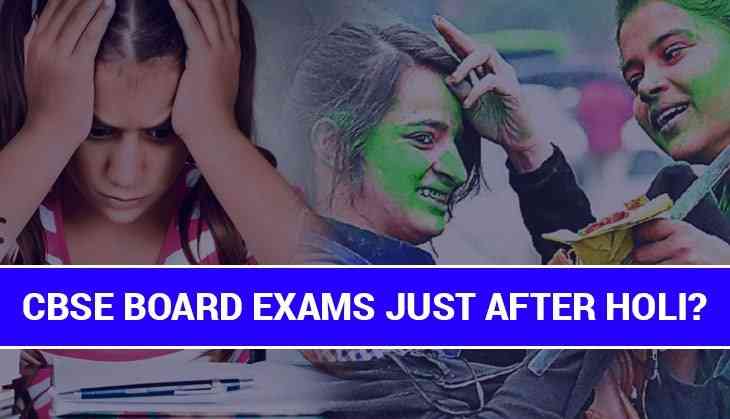 Central Board of Secondary Education (CBSE) has already started its Board examinations for Class 10th and Class 12th from the month of February across the nation. CBSE Board students are appearing for their examination as per the scheduled dates. Likewise, every year, Holi falls in between the Board exams due to which students perplexed about their preparation.
If you are also appearing for the Board exams and your exam has been scheduled just after Holi then, don't worry we have some special tips for you that will help you in minimising your pressure.
As per the CBSE date sheet, Class 10th English Exam will be held on 23rd March which is just two days after Holi while Class 12th Economics exam for Commerce stream will be held on 27th March while Class 12th History exam will be held on 25th March.
So, for all such students, we have some important formulas that will not suffer their study during the festival of colours.
1. Select the silent corner:
It is necessary to study at a silent place where you won't get disturbed by anyone. During Holi celebrations, just get your place and start your preparation by banning everyone to enter your room.
2. Stuck to your timetable:
To make yourself prepared for the exam, just follow the daily timetable that you are following for your previous Board exams.
3. Believe in yourself:
Believing in your own abilities that you have the guts that no one can distract you from your goal as the festival comes every year but exams should be qualified in first attempt only.
4. Say goodbye to your phone:
It is mandatory while studying that your mobile phone, laptop all should be closed so that no one can contact you when you are studying.
5. Be a night owl:
If you are unable to get a proper time to study during day time then study at night. During night time, everyone off to bed, hence, you could be able to study properly.