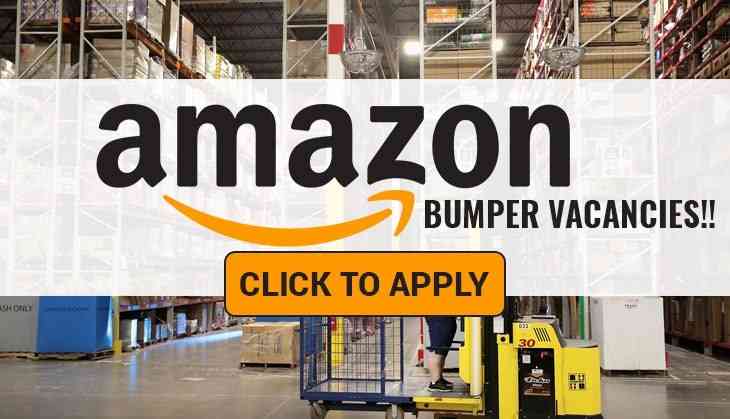 If you are jobless and looking for a job then Amazing has released a job opportunity for the aspirants. Being one of the biggest e-commerce, Amazon is looking for the recruitment of more employees in Bengaluru and Hyderabad location.
As per Amazon job listings, the company has released over 1,400 vacancies in India. Reportedly, there are over 1,000 people will be recruited for the two locations in India i.e. Bengaluru and Hyderabad.
The e-commerce giant has released the vacancies for the software engineers.
Amazon has released 661 vacancies in Bengaluru, city-wise job listing revealed.
Also, there 460 job openings in Amazon India in Hyderabad. Besides Bengaluru and Hyderabad, Chennai, Mumbai and Gurgaon are some other cities on Amazon's radar when it comes to hiring.However, these large number of jobs was posted on the site after the commerce ministry announced its decision on baring e-commerce marketplaces with foreign direct investment on 26th December 2018.
Commerce Ministry has barred the e-commerce companies like Flipkart and Amazon from selling products of the companies in which they owned stakes and also disallowed them from entering into exclusive deals for merchandise.
However, the move could hit Amazon, in particular, given that it has several such joint ventures in which it holds stakes, like Cloudtail and Appario.
Watch Video:
Also read: CUSAT CAT 2019 Exam: Know the online exam dates and other important details about the exam