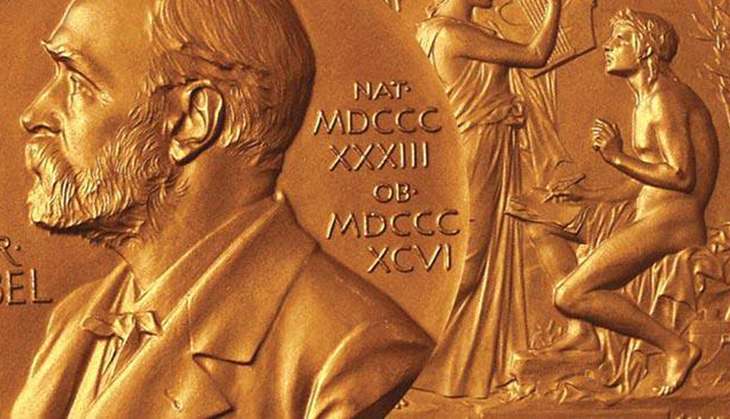 Nine Nobel Laureates are all set to interact with students at several universities including IISC Bangalore, NCBS Bangalore, IIT Delhi, IIT Gandhinagar, Gujarat University and M S University Vadodara. The Nobel Laureates will also participate in inspirational meetings, Q&A sessions, lectures and roundtables in Ahmedabad, Bengaluru, Delhi and Gandhinagar.
The nine Nobel Laureates participating are:
Professor David Gross, Physics 2004
Professor Michel Hartmut, Chemistry 1988
Professor Serge Haroche, Physics 2012
Professor William E. Moerner, Chemistry 2014
Professor Ventrakraman Ramakrishnan, Chemistry 2009
Professor Richard Roberts, Physiology or Medicine 1993
Professor Randy Schekman, Physiology or Medicine 2013
Professor Harold E. Varmus, Physiology or Medicine 1989
Professor Ada Yonath, Chemistry 2009.
They will interact as a part of the five-day Nobel Prize Series India 2017 programme that beings on 9 January.
"Part of Nobel Prize Series India 2017 takes place in connection with the Vibrant Gujarat Summit, this year adding a special focus on innovation and education. Nine Nobel Laureates will participate in a moderated dialogue held at Mahatma Mandir on the topics 'Basic or applied research? How to best foster a truly innovative environment' and 'Local research, global impact - how can biomedical and healthcare research in India deliver greatest benefit in addressing global health challenges?'" informed a release from the Nobel Prize Series.
The Nobel Prize Series India 2017 has been produced in partnership with the Department of Science and Technology. The programme has received support from various other counters including 3M, Ericsson, Scania and Volvo.
The programme aims to stimulate innovation and creative thinking, by bringing together Nobel Laureates, experts and learners and sharing stories of struggle and achievements.
Prime Minister Narendra Modi will will kick off Nobel Prize Series on 9 January with an exhibition, which will be displayed at Science City in Ahmedabad for a month. The exhibition will display the story of Alfred Nobel, founder of the Nobel Prize as well as other Nobel Laureates.
"Nobel Prize Series is one of the pillars of our global outreach and aims at raising engagement in science, literature and peace in line with Alfred Nobel's vision. We engage millions of people around the world, combining these meeting events and a daily contact through the digital channels of the Nobel Prize," said Mattias Fyrenius, CEO of Nobel Media.