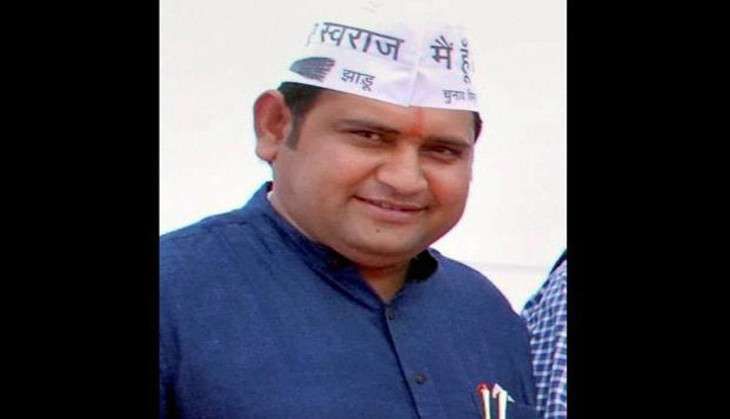 Following the controversy surrounding former Aam Aadmi Party (AAP) minister Sandeep Kumar's sex scandal tape, the woman who was seen in the video today lodged a police complaint against Kumar and alleged that the former Delhi minister had spiked her drink after which she lost consciousness.
Also read: Sandeep Kumar sex tape scandal: AAP suspends accused from Primary membership
According to a Times of India report, the woman had gone to meet Kumar for an issue with her ration card.
Following her complaint, the Bhartiya Janata Party (BJP) today slammed the AAP and said the true face of Arvind Kejriwal's party has been exposed by the woman.
Also read: Sandeep Kumar sex tape scandal: Targeted for being a Dalit, says sacked AAP minister
BJP spokesperson Sambit Patra said the AAP was shielding Kumar by camouflaging the issue and sacking the former Delhi minister.
Earlier in the day, AAP suspended Sandeep Kumar from the party. The "objectionable" CD that emerged showed Kumar in a compromising position with a woman.
Also read: Ashutosh's views on sacked Sandeep Kumar are his own, not AAP's: Manish Sisodia
Meanwhile, Kumar has maintained that he is being targeted under a "conspiracy" as he was a Dalit and demanded a probe into the issue.