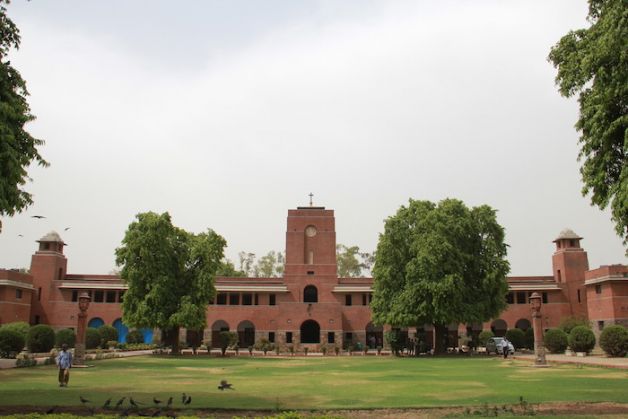 St. Stephen's Principal Valson Thampu has been accused of following 'personal vendetta' by Delhi University Teachers' Association (DUTA) president and St. Stephen's faculty Nandita Narain for rejecting her leave request in order to contest the teachers' body polls.
This fresh development comes against the backdrop of Thampu indirectly attacking Narain in connection with a molestation row involving a Stephen's research scholar, when he had accused the DUTA chief of being one of the "handlers of the controversy".
The two have been at loggerheads in the past as well with Narain dragging Thampu to court for ordering an institutional inquiry against her for allegedly defaming the institution.
"I had applied for leave for three weeks from August 4 to 27 to campaign for the upcoming elections. I had taken due permission from my HOD, who had also told Thampu that no classes will suffer.
"Today, I got a call from his office informing that he has turned down the application, saying "cannot oblige"," Narain alleged.
"I have been working for 34 years in this college and have enough Earned Leaves (EL) in my account. Once the HOD has given approval, the principal doesn't need to 'oblige' on leave applications," she added.
Thampu, when contacted, refused to comment on the matter.
Narain said she will "campaign for the elections after my classes now".
"It's a tedious task to cover so many colleges. I will apply again for a lesser duration to seek his 'obligation'.
These are ridiculous efforts by Thampu to serve his personal vengeance against me," charged Narain.
The college had in May approached the varsity asking it to take action against Narain over complaints raised by various colleges.
A mathematics professor, Narain is also locked in a tussle with DU Vice Chancellor Dinesh Singh as she has been leading a campaign seeking his removal from office for alleged financial and administrative irregularities.